WESTFIELD, Indiana — There have been dozens of times since being selected with the No. 1 overall pick in the 2018 NFL Draft that quarterback Baker Mayfield has gotten Cleveland Browns fans to say, 'he gets us.'
Whether it was talking smack to his former head coach who joined an AFC North Division rival weeks after being jettisoned by the Browns or chugging a beer at a recent Cleveland Indians game, Mayfield's legend continues to grow in his NFL hometown.
"I think Baker, he has always been told no, and when people are always told no, they have a sense of 'I am going to show you, yes,'" Browns coach Freddie Kitchens said. "I think that has been his calling card, and I love that about him.
"I love that about the Cleveland fans. They have always been told no. I want everyone to rally together, and we are going to build something here where people are not going to be able to tell us no. We control that. Nobody is an outside influence. No outside expectations can control it. We control what we do; it is not the expectations. As long as we do that, we will be fine."
After taking over the first-team offense in the second quarter of a Week 3 win over the New York Jets last season, Mayfield completed 310 of his 486 attempts (63.8 percent) for 3,725 yards and 27 touchdowns against 14 interceptions.
Under the direction of new Browns coach Freddie Kitchens, the interim offensive coordinator for the second half of the 2018 season, Mayfield completed 180 of his 263 attempts (68.4 percent) for 2,254 yards and 19 touchdowns against eight interceptions.
Although Mayfield does not get official credit for the victory over the Jets because he came on in relief of an injured Tyrod Taylor, the first-year quarterback guided the Browns to seven wins and the greatest single-year turnaround in franchise history.
And Kitchens believes that Mayfield is only getting started.
"I think his internal relentless desire to compete will get him wherever he wants to go," Kitchens said.
In recent comments, Mayfield said he was born to play in Cleveland, but even the 2017 Heisman Trophy winner was taken aback by the level of support for a franchise that had known nothing but losing since returning to the NFL in 1999.
Those words echoed the comments Mayfield had at the 2018 NFL Scouting Combine when he stated the opinion that he was the right man for the job of turning around a struggling franchise.
"It is just the City of Cleveland," Mayfield said. "We are all in it together. That is what the city is about. Just having fun.
"That is something that until you actually get here, you don't realize what the city brings to you with the energy and the passion. It is something special."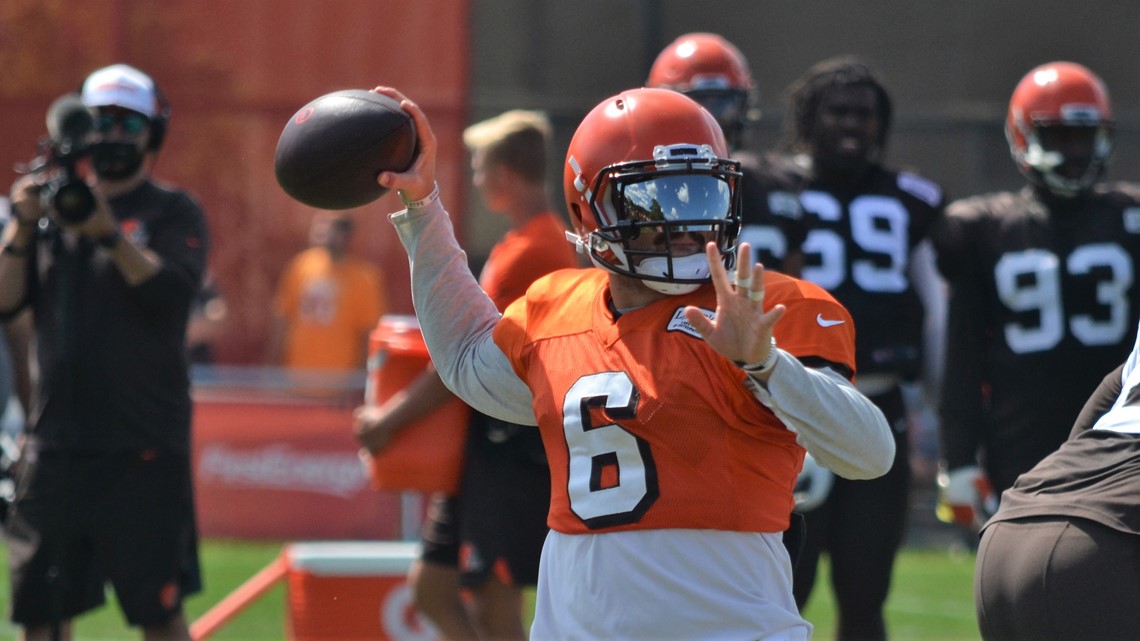 Having to walk on at two Big 12 schools and fight his way into the starting lineup at both the University of Oklahoma and Texas Tech, Mayfield has had to earn his success, and that is the type of blue-collar mentality embraced by Clevelanders.
"The 100 percent 'you are all in, you are with us or against us' attitude," Mayfield said of what makes Cleveland fans special. "It is pretty similar to how I am and how I have been for a while. It is fun to be here."