CLEVELAND — Cleveland Browns quarterback Baker Mayfield wants to help his teammates make more plays on game day, and he has an idea on how to do that.
As the Browns ready themselves to return to Sunday Night Football for the first time since 2008 and face the reigning NFC Champion Los Angeles Rams at FirstEnergy Stadium in Cleveland, Mayfield is focused on doing what is necessary to get the ball quicker to his playmakers.
"Mechanics," Mayfield said of what he goes back to in order to improve accuracy. "It goes back to getting the basics down, not getting ahead of my feet and making sure I am in the right place at the right time. Get my feet going and my eyes will follow.
"I would say just getting the ball out quicker, getting it into the playmakers' hands. Just taking care of our guys. Not putting our O line in a bind, especially against a team like this with a great defense. We will work on those challenges and move forward."
Despite having to go on the road after a disappointing home loss, Mayfield led five scoring drives and helped pace the Browns to a 23-3 victory over the New York Jets at MetLife Stadium in East Rutherford, New Jersey in front of a national television audience on Monday Night Football.
Mayfield completed 19 of his 35 attempts for 325 yards and one touchdown, an 89-yard scoring pass to wide receiver Odell Beckham Jr. late in the third quarter, against one interception. Mayfield found Beckham Jr., who had himself quite the return to MetLife Stadium, with six passes for 161 yards and the touchdown.
"I think it is a mix of a little bit of everything," Mayfield said.
"We are getting a little bit different looks, but we also need to expect some of the things we are getting just based on who we have personnel-wise at receiver and everything like that. Just getting the ball out, having answers for anything they do, doing what we are good at and finding completions."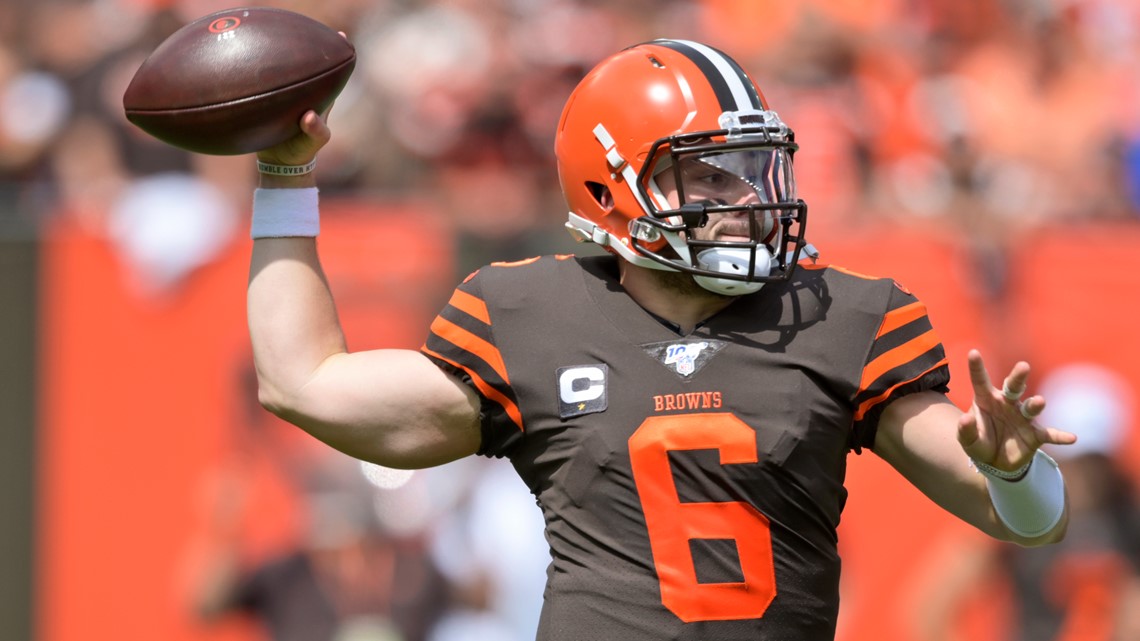 Following Monday's game, Browns coach Freddie Kitchens said he needed to do more to put Mayfield in better situations to improve his accuracy, but the second-year quarterback shouldered that burden in his weekly press conference.
"He is going to try and take care of me, but I have to do my job when it all comes down to it," Mayfield said. "He is our head coach and he is going to say that, but I have to play better.
"It falls back on me just playing better, getting the ball out and getting completions like I keep harping on. Just trusting the system…Just trust and do my job."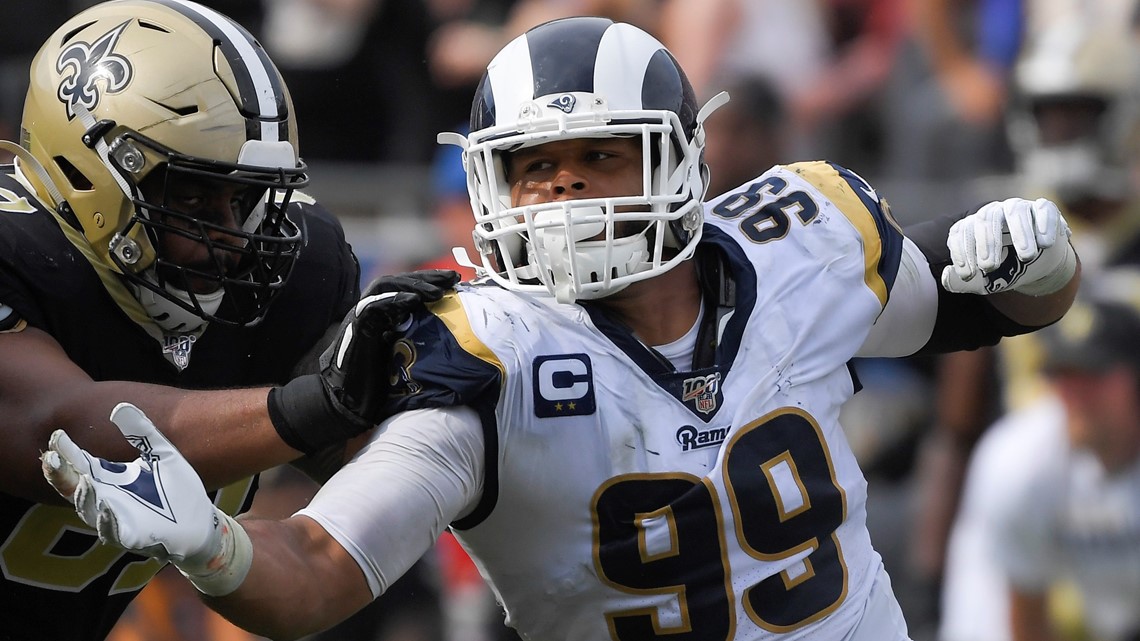 Getting the ball out of his hands quicker will be of utmost importance for Mayfield this week, as the Browns are preparing to face Rams defensive tackle Aaron Donald.
Listed at 6-foot-1, 280 pounds, Donald was considered small when he was auditioning for the NFL at the 2014 Senior Bowl, but that doubt has not deterred him. Donald has registered at least eight sacks in each of his first five professional seasons and three double-digit sack totals on his resume, including a career-best 20.5 last season.
"He is an unbelievable player," Mayfield said. "His game speaks for itself. He works very hard at what he does. That is why he is one of the best in the game right now. He creates a monster itself within his game, but then, also, that creates opportunities for other guys to get one-on-one matchups."