CLEVELAND — Cleveland Browns quarterback Baker Mayfield is no stranger to being jeered by opposing fans, not especially after transferring from one Big 12 school to another and developing into a Heisman Trophy-winning quarterback at the University of Oklahoma.
And Mayfield expects to see plenty of heat from Pittsburgh Steelers fans when the Browns roll into Heinz Field for a critical AFC North Division game that very well might be an elimination game from postseason contention for the team on the losing end of the matchup.
"A playoff atmosphere," Mayfield said after practice earlier this week. "This game means a lot to both teams. Looking at the bigger picture, we talk about the singular focus, but there is no hiding how much this one really means."

Although Mayfield expects Pittsburgh's crowd to be raucous, he doubts it could top the environment he faced in his return to Texas Tech with the Oklahoma Sooners on October 22, 2016. Mayfield led the Sooners to a 66-59 victory over Patrick Mahomes and the Red Raiders.
"It was about 40,000-50,000 people screaming, 'F You, Baker,'" Mayfield recalled. "They throw a lot of tortillas.
"I would say probably the most violent place I have played in was my return back to Lubbock. I don't think Pittsburgh could match that. I really don't."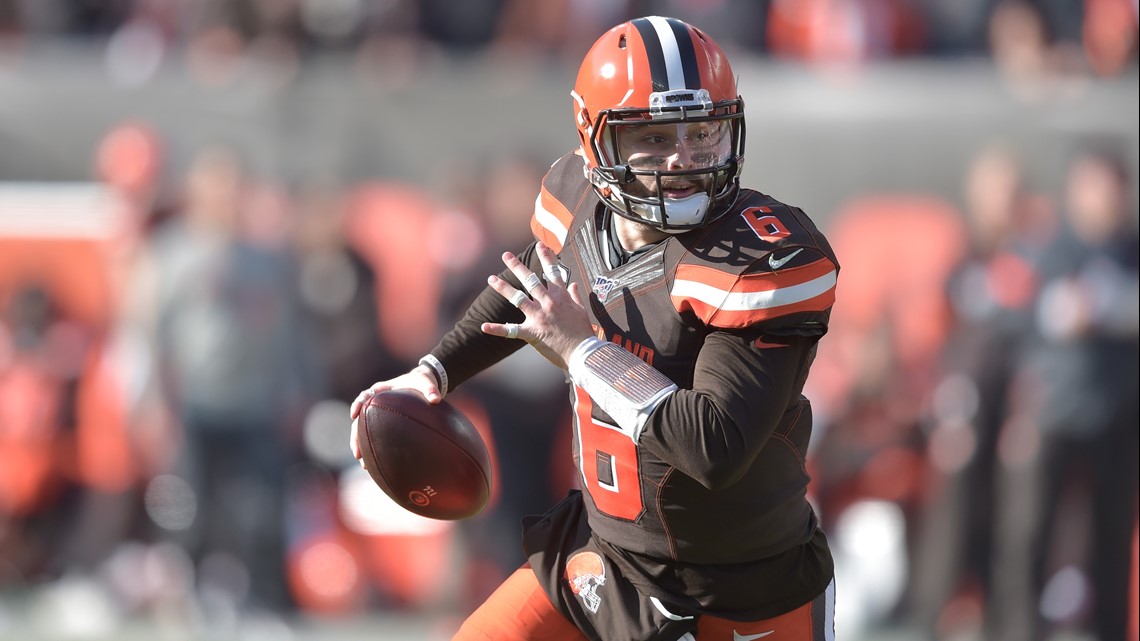 Mayfield cemented his reputation as someone who thrives in the face of adversity when he completed 27 of his 36 attempts (75 percent) for 545 yards and seven touchdowns without an interception. Also, Mayfield rushed for 19 yards on two scrambles.
Mayfield is no stranger to having success on the road since transitioning to the professional ranks via the No. 1 overall pick in the 2018 NFL Draft, and his Browns teammates marvel at the level of focus it takes to achieve success while fans are doing everything they can to distract and disrupt.
"That's who Baker is," running back Nick Chubb said. "He's competitive, he's intense and he's not going to back down. If anything, he's going to step his game up even more, being in a situation like that. That's the person he is."
Offensive lineman Joel Bitonio added, "I think his play on the field is the main thing because you've got to be good enough to handle certain situations if you want to be a guy that's going to try and create a movement. If he was just all talk, then it'd be like, 'Well, we'll see what happens.' But if your play backs up what you're saying and your actions, then I think that helps out a bunch."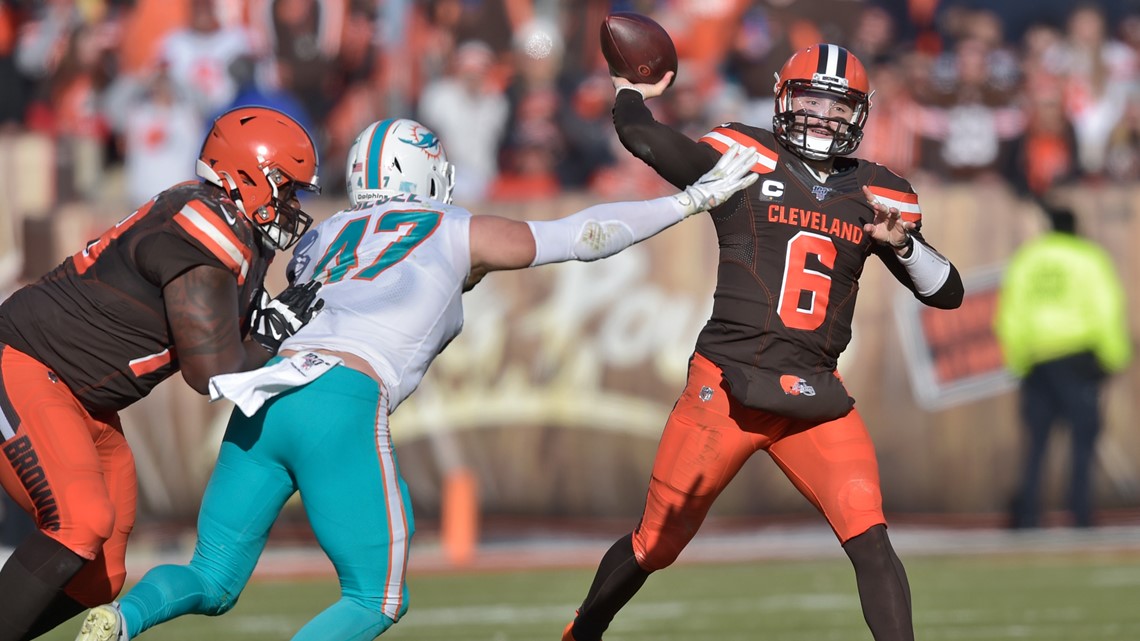 To Mayfield, that heat from opposing fans comes with the territory of being a high-level football player, and he looks forward to plying his trade against the Steelers in front of their supporters at Heinz Field Sunday.
"I think just the type of guy I am, the back against the wall mentality," Mayfield said.
"To be able to feed that off into our locker room, it is not like I have to do it for these guys. Once they feel that, the team comes together. There is nothing like playing on the road. That goes for anywhere you go. You play on the road and to try to win the game in a hostile environment is always fun."