CLEVELAND — Cleveland Browns quarterback Baker Mayfield embraces and seeks out competition in anything he does because of the belief that it makes him…and everybody around him better, especially on the football field.
And when Mayfield heard that Mason High School near Cincinnati eliminated the titles of valedictorian and salutatorian for future classes to "reduce competitive culture," he had plenty to say on the topic in a Twitter rant that drew more than 2,400 comments, 50,000 retweets and 235,000 likes.
"This is so dumb," Mayfield wrote. "You're telling me competition doesn't bring out the best in people? If you want something bad enough, work for it. People are too soft."
Mayfield knows a thing or two about competing for something he wants, as he has had to do so at every level of football.
Not highly recruited out of high school, Mayfield went from a two-time walk-on at Texas Tech and Oklahoma to winning the 2017 Heisman Trophy and being the No. 1 overall pick in the 2018 NFL Draft. Unlike previous quarterbacks, Mayfield lived up to the hype in a record-setting way.
Mayfield broke the NFL rookie record with his 27th touchdown throw of the season with 3:24 remaining in the fourth quarter of a 26-24 loss to the Baltimore Ravens in an AFC North Division clash at M&T Bank Stadium in Baltimore on December 30.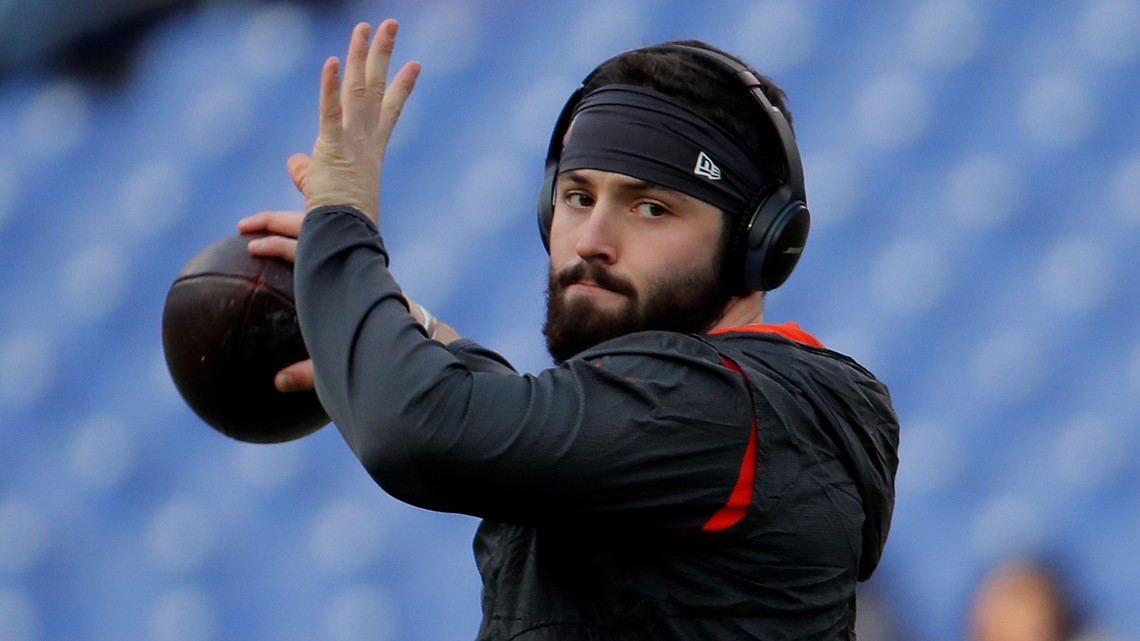 After taking over the first-team offense in the second quarter of a Week 3 win over the New York Jets, Mayfield completed 310 of his 486 attempts (63.8 percent) for 3,725 yards and 27 touchdowns against 14 interceptions.
Under the direction of new Browns coach Freddie Kitchens, the interim offensive coordinator for the second half of the 2018 season, Mayfield completed 180 of his 263 attempts (68.4 percent) for 2,254 yards and 19 touchdowns against eight interceptions.
Mayfield averaged 281.75 yards and 2.375 touchdowns per game with Kitchens calling the plays.
Although Mayfield does not get official credit for the victory over the Jets because he came on in relief of an injured Tyrod Taylor, the first-year quarterback guided the Browns to seven wins and the greatest single-year turnaround in franchise history.
Individually, Mayfield set franchise records for the most passing touchdowns and yards by a rookie, and his 3,725 yards rank as the sixth-best single-season total in team history, regardless of years of service. Additionally, Mayfield had three of the top five passing yards games by a rookie, as well as the fourth-most accurate season of any Browns quarterback ever.
Currently, Mayfield is preparing for his second NFL season as the Browns have moved onto the organized team activities phase of the offseason program.