PITTSBURGH — After hitting his hand on the facemask of Pittsburgh Steelers linebacker Bud Dupree, Cleveland Browns quarterback Baker Mayfield ran to the locker room holding his right hand.
It appears, however, the second-year signal-caller has avoided a serious injury.
While Mayfield missed the Browns' final two first-half plays vs. the Steelers on Sunday, he returned to the field to lead Cleveland's offense immediately after halftime. It remains unclear what injury -- if any -- Mayfield suffered, although it's worth noting he returned to the game wearing a glove on his right hand, which he hadn't previously been wearing.
The return of Mayfield is good news for the Browns, who only have one other quarterback in Garrett Gilbert on their active roster. Without Mayfield, Cleveland wouldn't only be without its star signal-caller, but would be one play away from having wide receiver Jarvis Landry serve as the team's emergency quarterback.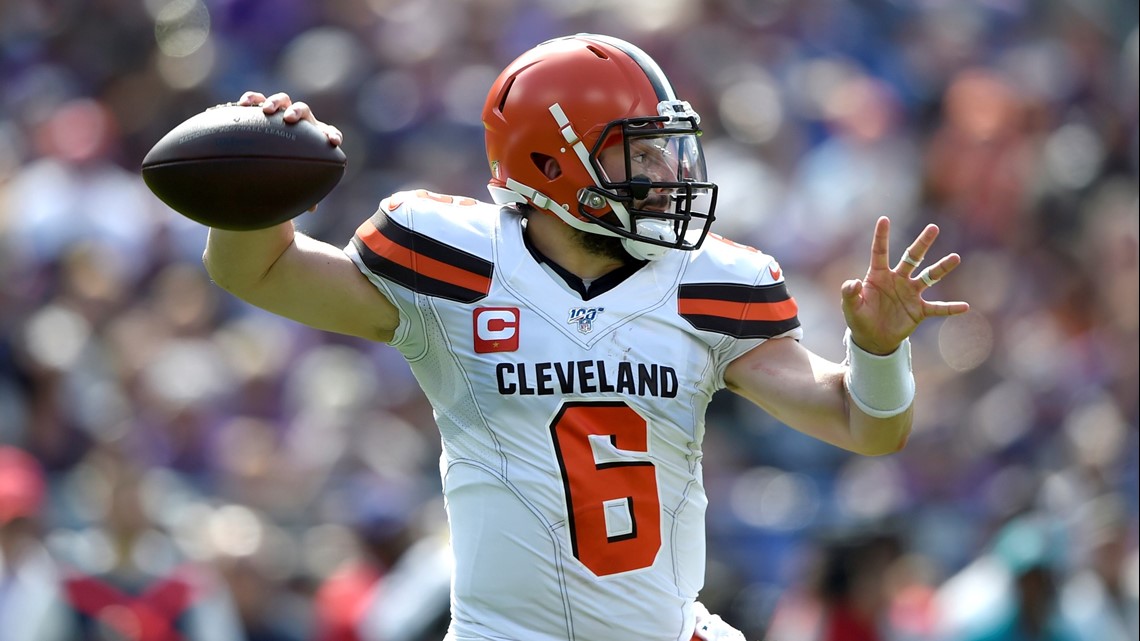 While Mayfield had initially led the Browns to a 10-0 lead over the Steelers, he now finds himself playing from behind after Pittsburgh scored 17 unanswered points. On their opening drive of the second half, the Steelers scored on a 1-yard Benny Snell touchdown run to take a 17-10 lead before Mayfield made his return to the field.