CLEVELAND -- Rookie quarterback Baker Mayfield is not one to hold back on expressing his feelings, and that certainly applies to thoughts about former Cleveland Browns coach Hue Jackson, now a special assistant to Cincinnati Bengals coach Marvin Lewis.
Following the Browns' 35-20 win over the Bengals Sunday, Mayfield and Jackson shared a brief exchange, and the quarterback said it was his decision because he "didn't feel like talking" to his former coach, and the debate continued Monday.
ESPN First Take posted a video to their Instagram page where former NFL player Damien Woody ripped Mayfield for his postgame actions.
"Baker Mayfield needs to grow up," Woody said. "This is pro football. You're dealing with grown men. Things happen in pro football. People get fired, go to other teams. Players get cut. They go to rivals. That happens all the time."
Woody continued to rip Mayfield for his decision to transfer from Texas Tech to Oklahoma, and the Browns' rookie was quick to respond with a comment on the post saying "Not even comparable…I didn't lose 30+ games be fake and then do that…I wasn't gonna have a scholarship. Good try though buddy."
When asked during his postgame press conference for why he did not want to talk with his former coach following the Browns' first road win since October 11, 2015, Mayfield sounded hurt by course of events after Jackson's dismissal from the organization.
"He left Cleveland and goes down to Cincinnati," Mayfield said. "It's just somebody that was in our locker room, asking us to play for him, and he goes to a different team who we play twice a year. Everybody can have their spin on it, but that's how I feel."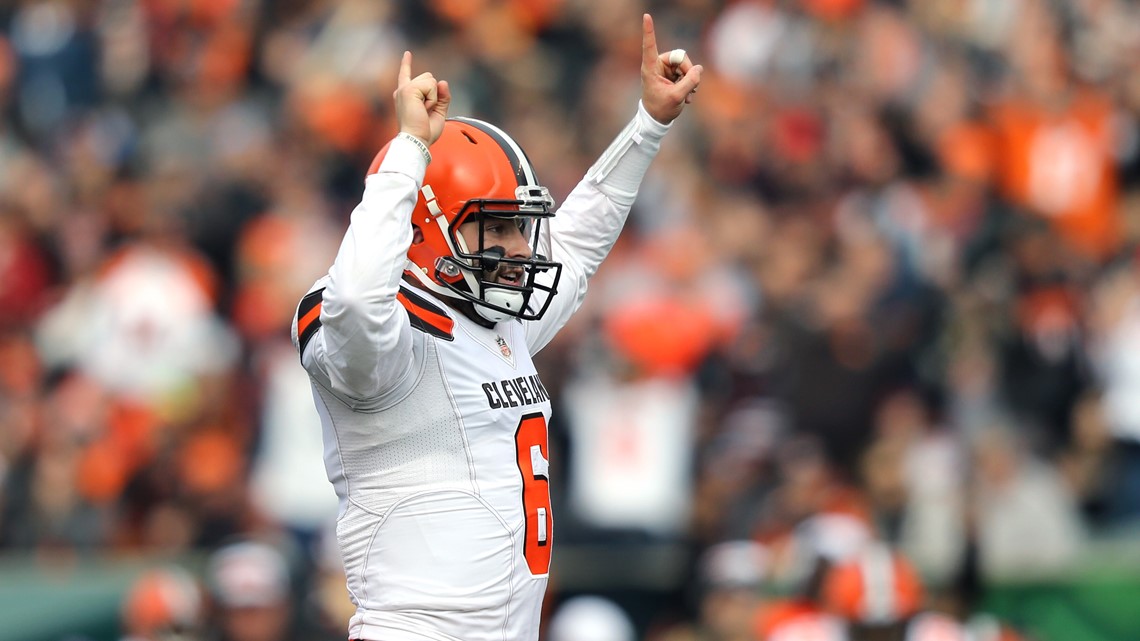 Although the Browns said all week long before the game that Jackson would have a minimal influence on the final outcome, Mayfield admitted that it added "a little bit" more of a chip on his shoulder heading into the AFC North Division game against the Bengals.
"We have a history with Cincinnati," Mayfield said. "That's what happens when you have a division rivalry. We play them twice a year, so there's going to be that, but the best thing about that is our guys handled it well. That motivation and emotion can sometimes get in the way, but our guys handled it the right way."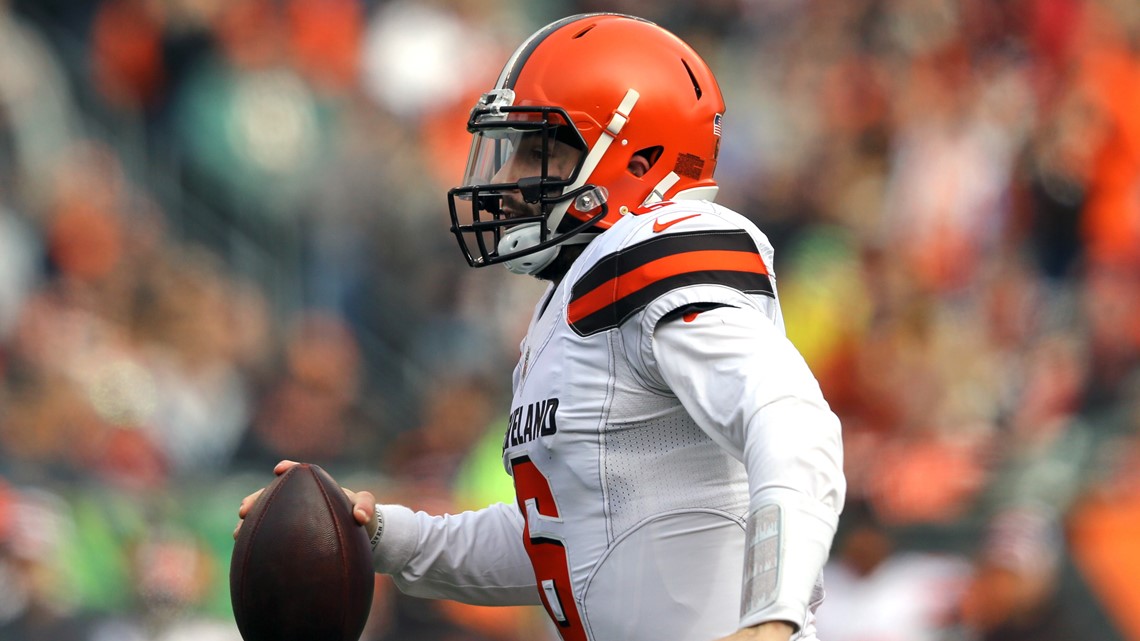 Mayfield completed 19 of his 26 throws for 258 yards and a franchise single-game rookie-record four touchdowns against Cincinnati. Mayfield averaged 9.9 yards per attempt and connected with eight different receivers in the win over the Bengals.
Since the Browns attempted to clean up the "internal discord" within the organization by dismissing both Jackson and offensive coordinator Todd Haley, Mayfield has connected on 65 of his 88 attempts (73.8 percent) for 771 yards and nine touchdowns against just one interception.
"What it comes down to is that we have the same players," Mayfield said. "That's what I said when everything was happening -- we just had to play better. You can put your own spin on it, but we have people we believe in calling the plays now.
"Todd Haley was calling the plays before, and I believed in that. It wasn't about that. We just didn't execute. Freddie (Kitchens) is running the same system we had then. He's just putting a little bit of a twist on it, so it's not about that. I'm not trying to make a headline. That's not it. It's the fact that we didn't do our jobs then, but right now, Freddie has us believing in it. That's what it comes down to."