BEREA, Ohio — What is the health status of Cleveland Browns quarterback Baker Mayfield after he suffered a hand injury late in the first half of a 20-13 loss to the Pittsburgh Steelers at Heinz Field last Sunday and played the final two quarters with a glove on his throwing hand?
Well, coach Freddie Kitchens is expecting his second-year quarterback to be running the first-team offense as the Browns regroup from the loss and begin their preparations for this week's game against the Cincinnati Bengals at FirstEnergy Stadium in Cleveland.
"He should not be," Kitchens said when asked if Mayfield would be limited during the next three days of practice.
Along with Mayfield, the Browns are expecting defensive end Olivier Vernon to be on the practice field throughout the week, as he coming off of his first game back after a knee injury, suffered in a loss at the Denver Broncos, cost him three games this season.
Vernon was limited in his role in Sunday's game in Pittsburgh, making just one tackle with one quarterback hit.
"I think he ended up with 12 or 14 plays, something like that," Kitchens said of Vernon. "A little sore, but we'll continue to see what he can do during the course of the week and continue moving forward."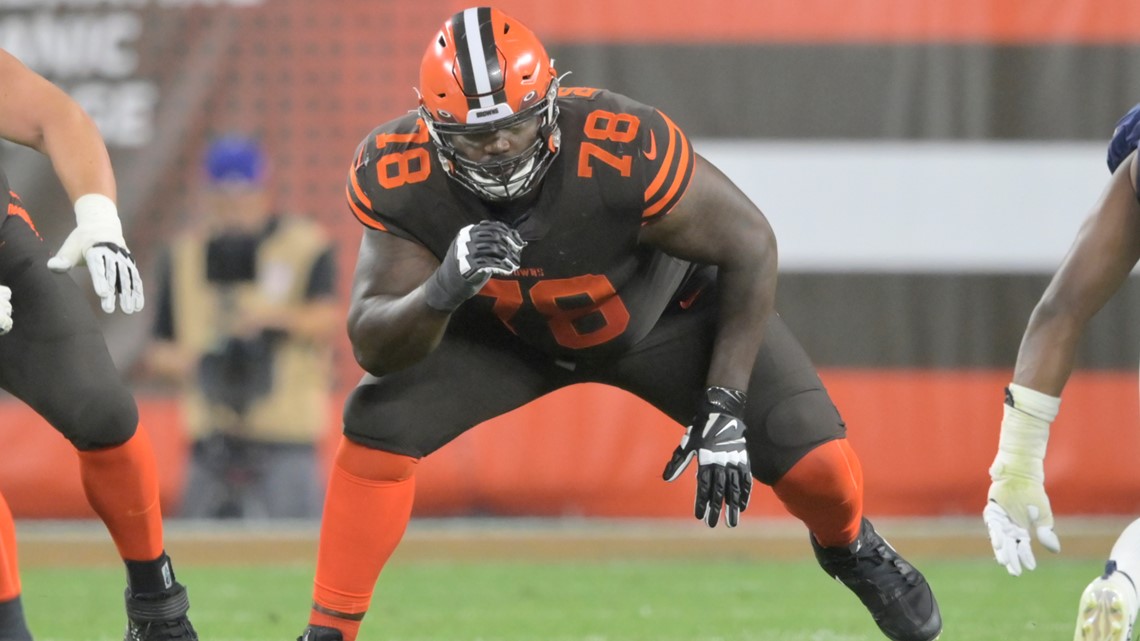 While Mayfield and Vernon work their ways through the injuries, the Browns did get good news on the injury front when left tackle Greg Robinson cleared the NFL Concussion Protocol and safety Eric Murray will take the field for the first time since undergoing knee surgery after a loss at the New England Patriots in late October.
"It's a physical football game and we're dealing with some bumps and bruises, but injury-wise, we should get Eric back today on the practice field and see where he's at, just continuing to increase his role from the standpoint of seeing him move along a little bit further from his injury," Kitchens said.
"Greg cleared the Concussion Protocol this morning, so he'll be back. That'll be a big get. We need to continue to focus on our preparation with those two guys and see where we're at, at the end of the week."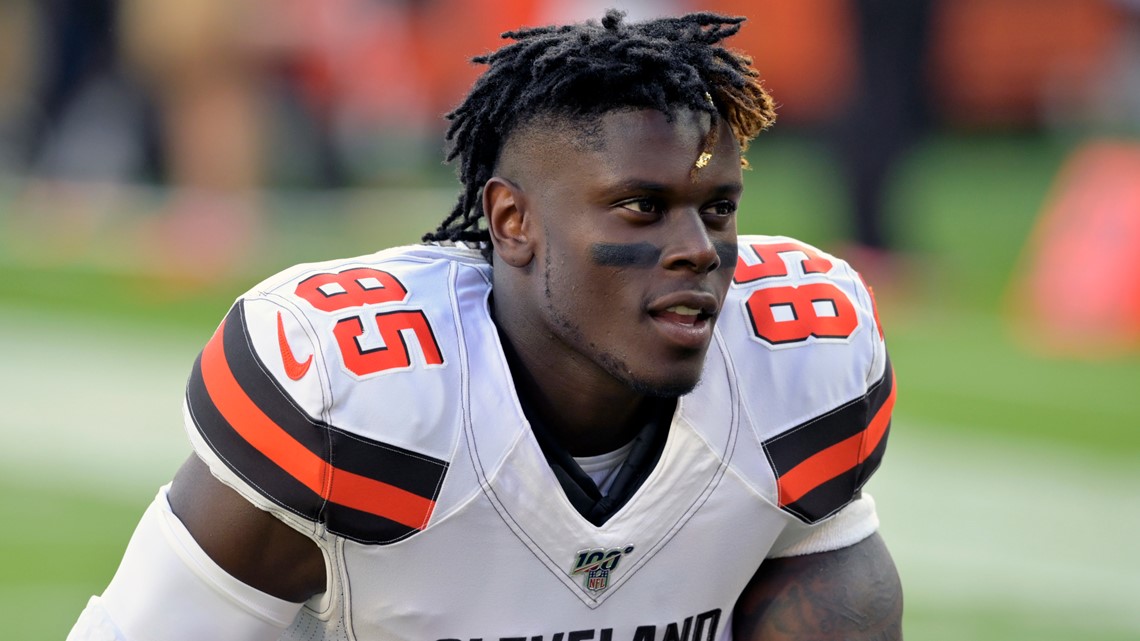 Also, the Browns believe they could be in position to activate tight end David Njoku from injured reserve if he comes through practice okay this week.
Currently, Njoku is working back into game shape after suffering a broken wrist in a 23-3 win over the New York Jets at MetLife Stadium in East Rutherford, New Jersey on "Monday Night Football" on September 16.
Until now, Njoku has not dealt with major injury concerns in his professional career, as he played in 34 straight games since joining the Browns via a first-round pick in the 2017 NFL Draft out of the University of Miami (Florida).
This year, Njoku has four receptions in seven targets for 37 yards and one touchdown, which came in a 43-13 loss to the Tennessee Titans in the 2019 regular-season opener at FirstEnergy Stadium on Sunday, September 8.
"I think David's getting close," Kitchens said. "He practiced a little bit more last week, and he's getting closer.
"We just want to make sure that he's ready to go. That's all because there's no half-stepping it. Once you're at the game in that spot, he has to play. When you're limited on how many guys you can have at the game, you need to make sure that he can do all the things he needs to do, not just in one area, but in all areas."