CLEVELAND — Baker Mayfield was six years old the last time the Cleveland Browns had a quarterback make all 16 starts in a single season, but that is a streak of infidelity that could very well come to an end this week.
Mayfield, the Browns' 24-year-old second-year signal-caller, is set to break the 18-year quarterback drought, on Sunday against the Cincinnati Bengals (1-14) at Paul Brown Stadium in Cincinnati.
"He is mentally and physically tough," offensive coordinator Todd Monken said. "That is how he is wired. He loves to play football. I do not think he could ever see himself not playing on Sundays. You would have to drag him off the field. The doctors would have to say, 'X,Y and Z could happen if you play.'
"Otherwise, he is going to want to play. That is just how he is wired. I do not care what it is and I do not care what event it is. If there was something at stake and he could compete at it, he is going to want to be out there and get after it."

Monken admitted that it is crazy to think that it has been nearly two decades since the Browns last had a quarterback make all 16 starts in a regular season, and like his offensive coordinator, Cleveland coach Freddie Kitchens has been impressed by Mayfield's toughness.
"I think your quarterback needs to be the most mentally and physically tough person on your team," Kitchens said. "I think Baker is mentally and physically tough. You have to fight through things as a quarterback mentally, of course, but physically, as well. There are some games you get knocked around pretty good and you have to be ready to get back out on the practice field, practice, get better and do away with all the other stuff and just focus on getting better.
"I think it is remarkable. It says a lot about the resolve and resiliency of Baker, Odell and several guys. There have been several guys playing injured. I said it back in training camp, you are never going to feel normal until March. That is the way the season is."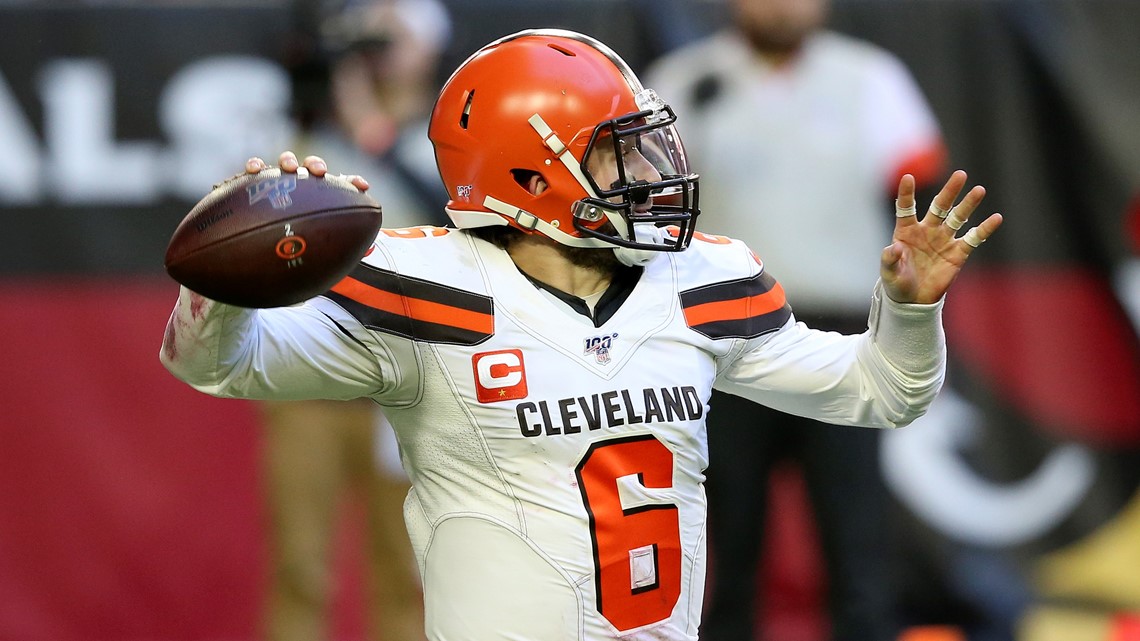 Mayfield has see his fair share of struggles during his second NFL season, as his completion percentage and touchdowns have gone down by significantly and the interceptions have gone up by four through 15 games this year.
Mayfield has completed 305 of his 507 attempts (60.2 percent) for 3,548 yards and 19 touchdowns against 18 interceptions in 2019 after completing 310 of his 486 throws (63.8 percent) with an NFL rookie-record 27 touchdowns against 14 picks as a rookie.
"I think there are times you really see improvement there where he is able to go through his reads, his progressions," Monken said. "We have protected better the last few weeks, which I think has helped. We just have to continue in terms of route discipline and protection, and I think then, the confidence will continue to grow."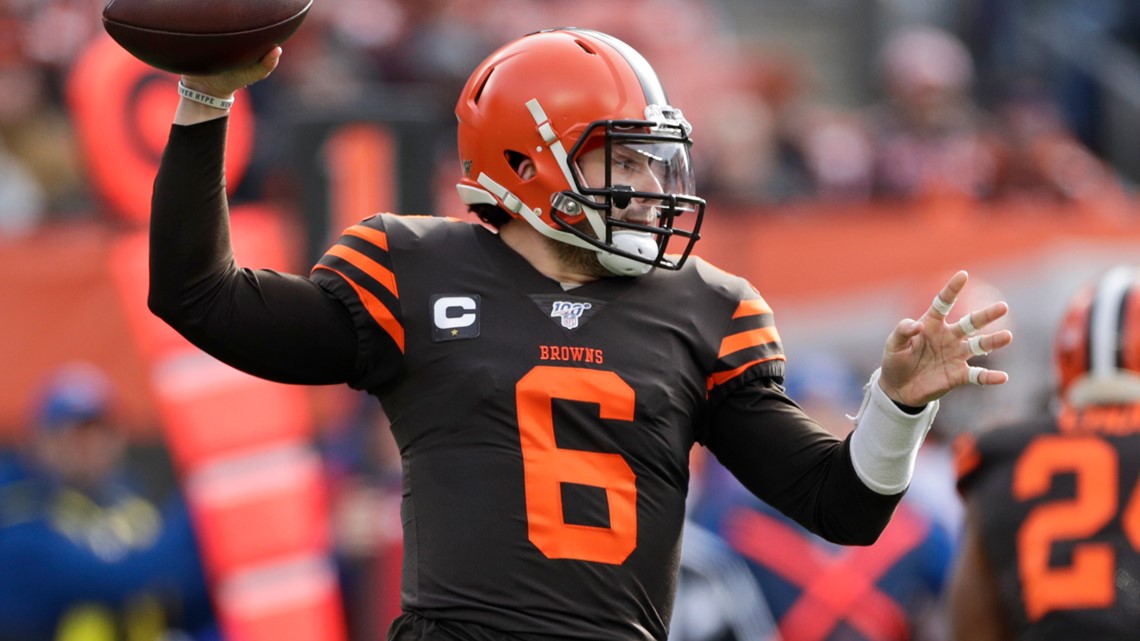 Before Mayfield can begin working on his personal improvements during the offseason, there is the matter at hand of facing the Bengals in the season finale and trying to get the team to 7-9 heading into the offseason, which is where Kitchens wants his quarterback's focus to be.
"I want Baker focused on the Cincinnati Bengals right now," Kitchens said. "That is the only thing I want Baker focused on. I am not worried about the offseason yet. We will talk about that next week."