CLEVELAND — The Cleveland Browns had a protection problem in Sunday's 43-13 season-opening loss to the Tennessee Titans at FirstEnergy Stadium, and the end result was five sacks allowed on second-year quarterback Baker Mayfield.
Following the game, Mayfield underwent X-rays on his right hand/wrist, and fortunately, the Browns got good news after the results were read by the doctors.
"X-rays were negative, so we're good to go," Browns coach Freddie Kitchens said following film sessions Monday.
Although not sure about Mayfield's practice availability, Kitchens and the Browns "don't expect him" to miss any time in preparation for next Monday's game against the New York Jets at MetLife Stadium in East Rutherford, New Jersey.
"We're just now on the day after the game, so we'll have to see how he feels, but I'm pretty sure he'll be fine," Kitchens said. "I can't say anything definite right now as far as missing practice time, but I'm pretty sure he'll be fine."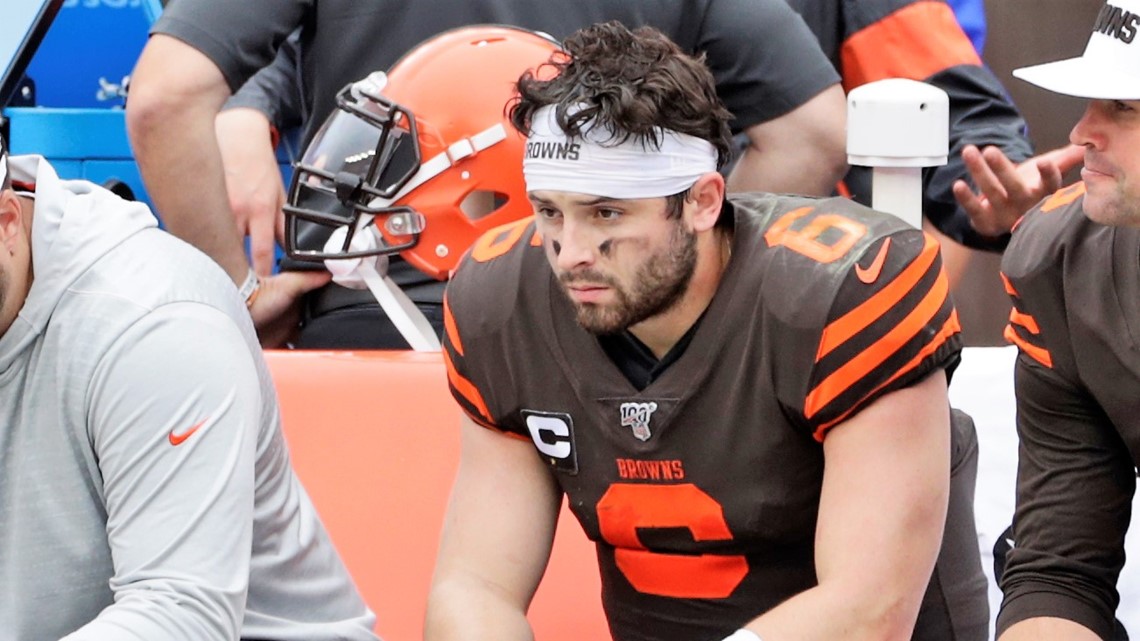 Mayfield completed 25 of his 38 attempts for 285 yards and one touchdown, but threw interceptions on three drives in a four-possession stretch during the second half, the last of which was returned by Titans cornerback Malcolm Butler 38 yards for a touchdown with 3:02 to play in the fourth quarter.
The Browns were fortunate not only for the negative X-rays, but also, that Mayfield made it through the game at all, as there was a moment that caused concern among the fans late in the first half.
After being unable to move the ball for much of the first half, committing nine penalties for nearly 100 lost yards and having their left tackle ejected for kicking a Titans defender in the head following a two-yard run from Nick Chubb, the Browns surrendered a sack of Mayfield in the end zone with 1:47 remaining in the second quarter.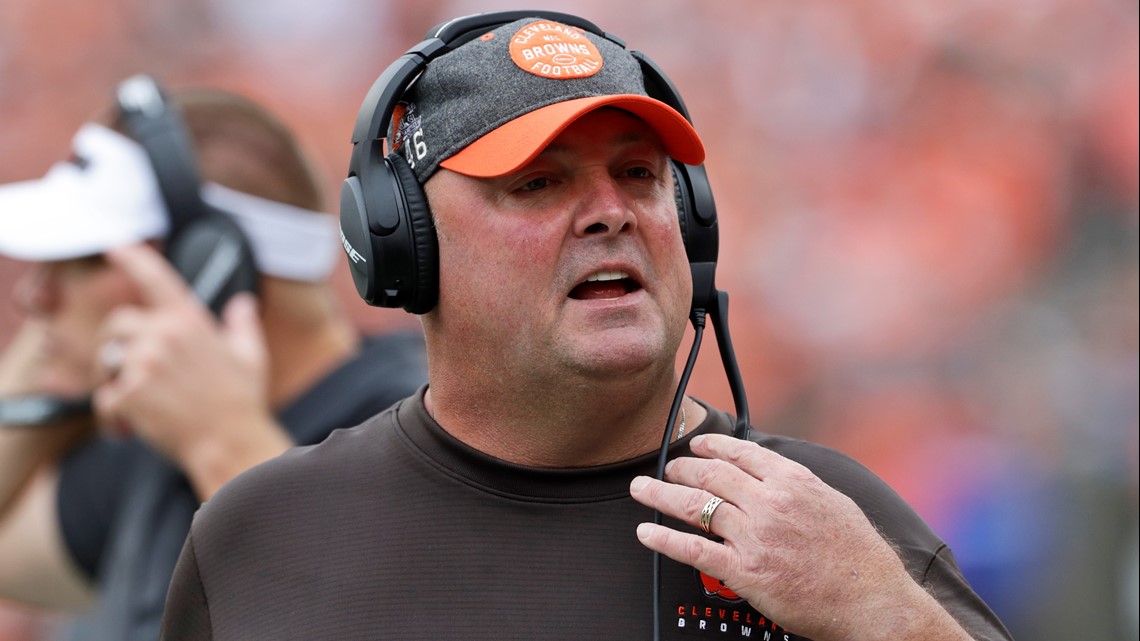 While the safety gave the Titans a 12-6 lead, it nearly ruined plans for the season.
Mayfield appeared to suffer a right-arm injury on his follow through on Cameron Wake's sack. Although Mayfield held onto the ball, he appeared to reach for his throwing shoulder, but managed to stay in the game.
"I think he'll continue to get better with his eyes and put his eyes in the right place," Kitchens said of Mayfield. "He'll continue to get better, and the ball will start coming out quicker. On a couple plays down the field, our protection broke down a little bit.
"I've got to do a better job of putting those guys in better situations from that standpoint. That falls on me more than anything else. When you go talking about the offensive line's protection, that falls on me as well. They've got to play better, but I've got to do a hell of a lot better job of putting them in better situations."