CLEVELAND — Cleveland Browns quarterback Baker Mayfield did not throw a football in the days that followed the team's 20-13 loss to the Pittsburgh Steelers at Heinz Field in Pittsburgh after suffering a bruised hand late in the first half.
However, as the Browns (5-7) ramped up their work during Thursday's practice for Sunday's AFC North Division game against the Cincinnati Bengals at FirstEnergy Stadium in Cleveland, Mayfield was able to go through the drills and came out of them okay.
"Baker looked good, looked good," Browns coach Freddie Kitchens said after Thursday's practice.
"Yesterday was just to give a little bit of a break on some of the throws. Baker will be fine."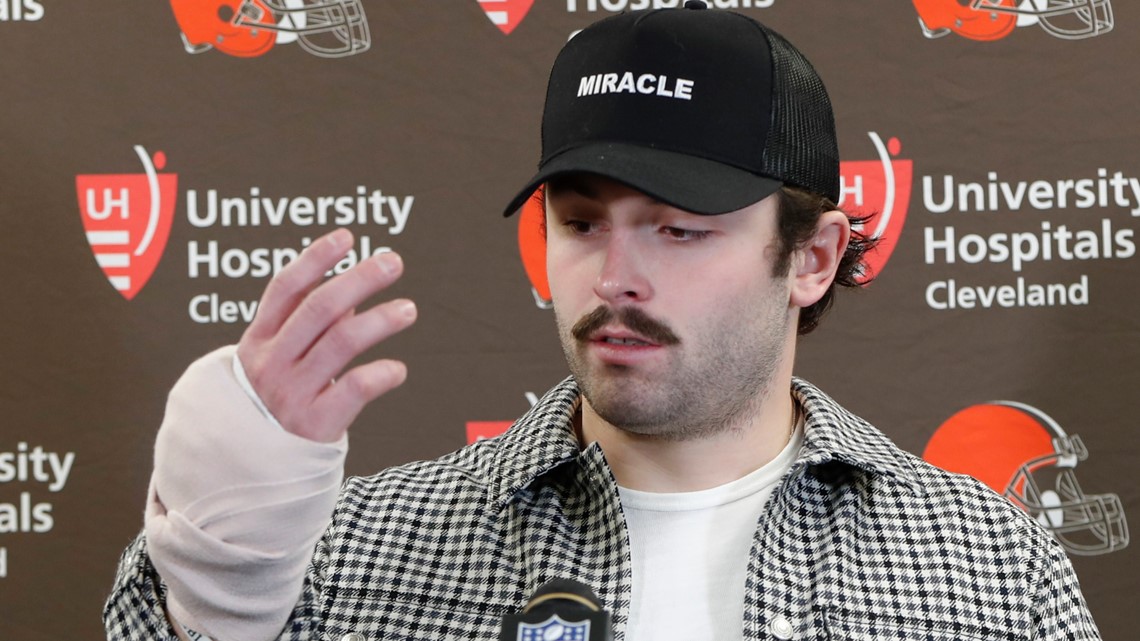 The Browns dodged quite the bullet on an injury front with their starting quarterback.
After surrendering a 10-point lead late in the second quarter, the Browns tried to move the ball in the final minute of the first half, but that nearly proved to be a costly decision.
On a deep pass attempt down the right side of the field, Mayfield hit the facemask of Steelers linebacker Bud Dupree on the follow-through of the throw and immediately began clutching at his right hand/wrist area while walking to the sideline.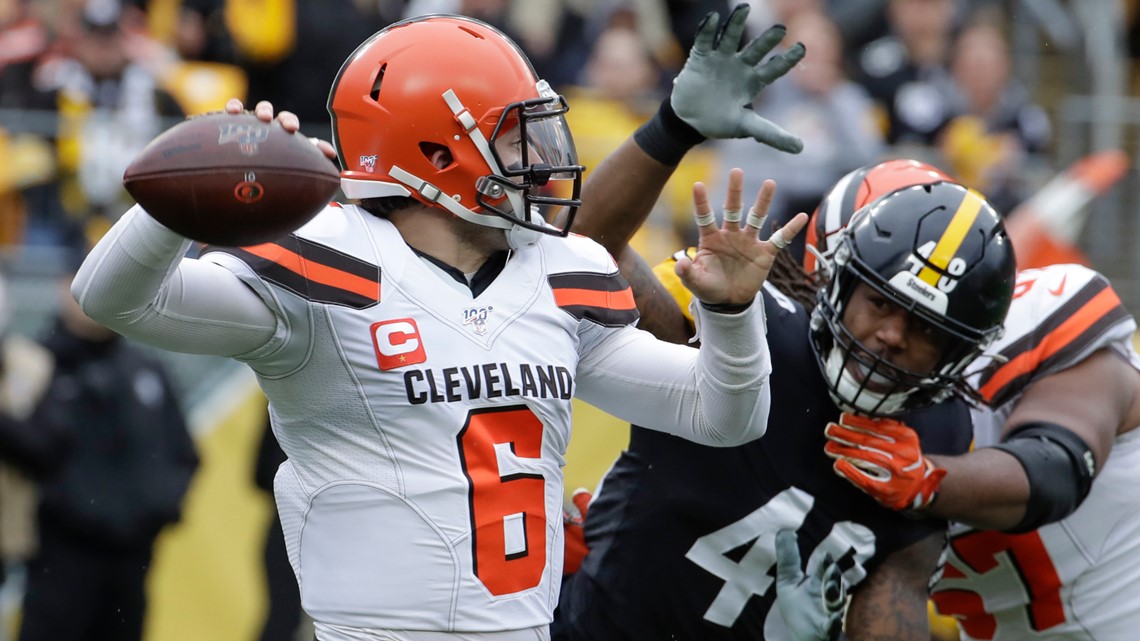 After hustling to Cleveland's bench, Mayfield made the long walk to the visiting locker room at Heinz Field with medical personnel in tow and backup quarterback Garrett Gilbert replaced him for the final two snaps of the half.
Despite the scare, Mayfield returned to play the whole second half, albeit with a glove on his throwing hand.
For the game, Mayfield completed 18 of his 32 throws for 196 yards with one touchdown against one interception and a lost fumble. Additionally, Mayfield scrambled once for a two-yard gain that gave the Browns a first down in the first half.
"Everything was good, just like everybody today," Kitchens said. "Baker is fine. Baker will be fine.
"You are going to throw enough balls during the course of a practice. The cumulative effect of throwing balls every day for six months, it was just a good opportunity. We were inside, so it was just a good opportunity for him to just take a little break honestly."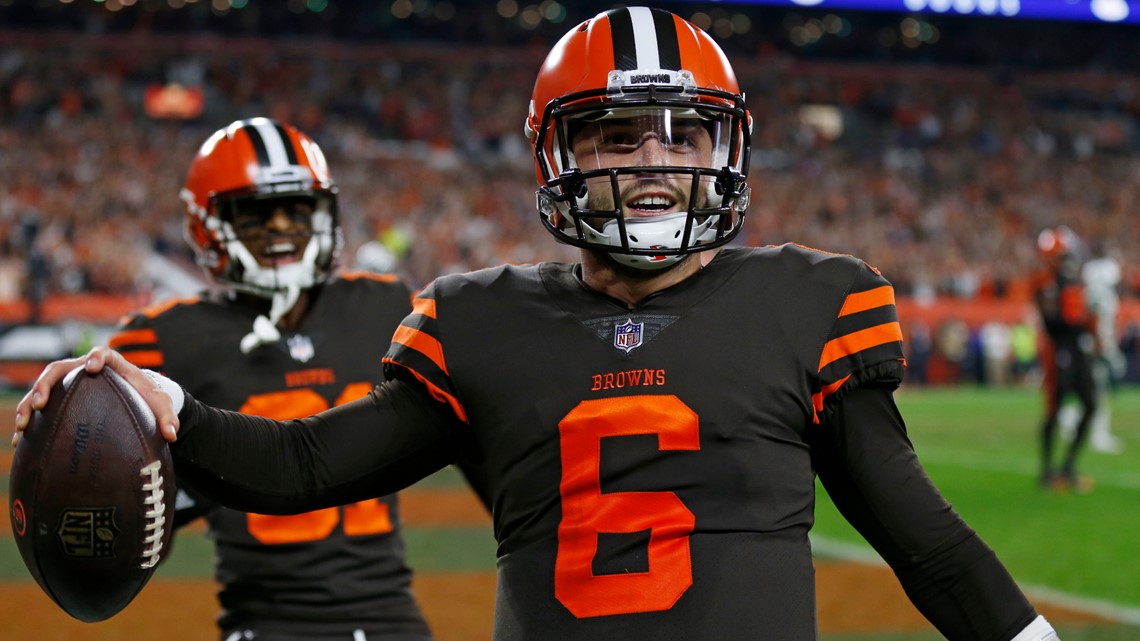 Although Kitchens thought Mayfield looked good during Thursday's practice, his starting quarterback is dealing with more than a contusion on his hand.
Mayfield was sacked five times in the loss to the Steelers, and after a first-half hit from linebacker T.J. Watt, he needed a moment to collect himself, and the Browns ultimately called a timeout to avoid a delay-of-game penalty.
Along with the hand, Mayfield is working through a rib injury. However, Kitchens believes the rib issues are not impacting Mayfield's delivery of the football.
"I think a lot of times, when quarterbacks get hit, they either get ribs landed on or they get their ribs hit, so that is probably pretty common," Kitchens said. "I do not know stats on that or anything, but his ribs have been hit before. I do not remember the exact date, but it is not a recurring thing."