CLEVELAND — Talk to any Cleveland Cavaliers fan and their most cherished memory is assuredly one of two choices: winning Game 7 of the NBA Finals or the ensuing championship parade. For many, the two understandably blur together.
My favorite Cavs -- and really, sports -- memory, however, happened two years earlier when LeBron James announced he was returning to Cleveland.
Don't get me wrong, I loved the championship. My basement is essentially a time capsule of 2016 at this point. But after going from seven seasons with the Cavs having the best basketball player I've ever seen to four years without him, I wasn't going to take having a championship-level team in my life for granted again, whether or not the run resulted in an actual title.
(Editor's note: Thank God it did.)
As the 2021 NFL season approaches, I feel similarly about the Browns.
Unlike the Cavs' return to relevancy, the Browns' climb to contention has been a slow grind, which began -- at least on the field -- with Baker Mayfield leading the team to its first win in 635 days with a victory over the New York Jets on Thursday Night Football in 2018. I went to that game with my then-girlfriend/now-wife with tickets she got for free because she attended a yoga event at FirstEnergy Stadium the previous summer.
Suffice to say, the Browns aren't giving out many free tickets these days. Just check the prices on StubHub.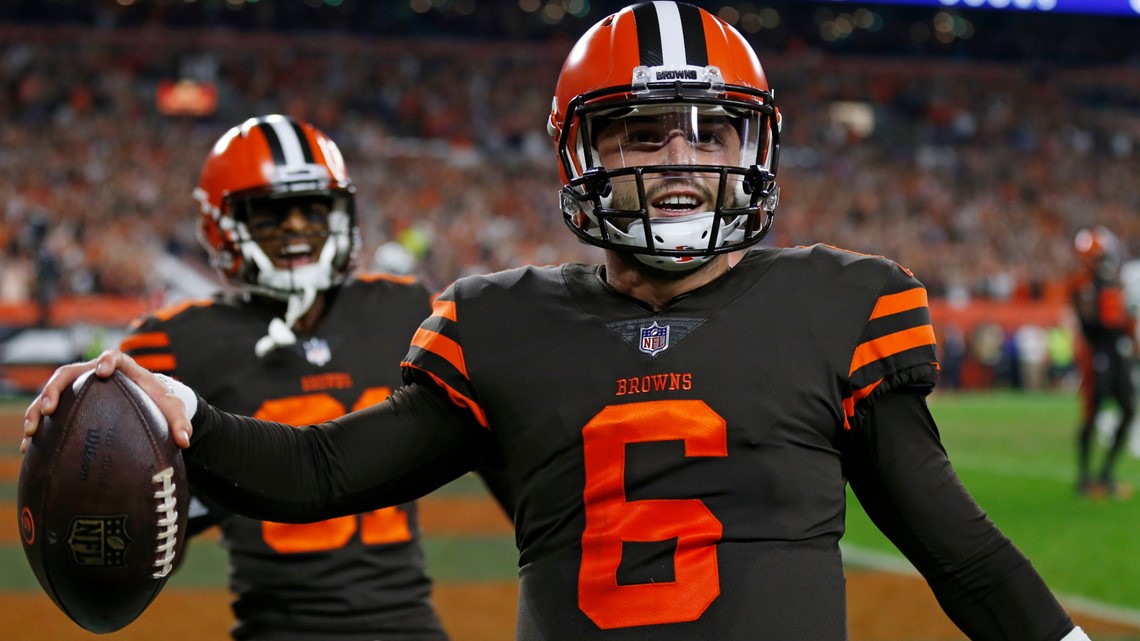 That win over the Jets was memorable -- more memorable for some than others depending on how many free Bud Lights you managed to snag on W. 6th St. that night. And while it didn't make the same immediate impact as James' return in 2014 did, it did kickstart what I consider to be the first era of expectations for Browns fans under the age of 40, which has thus far been highlighted by last season's 11-5 regular-season record and run to the AFC divisional round.
Make no mistake: Cleveland has always cared about football, even when the team was going 1-31 over the course of two seasons, 18 years without a playoff appearance and 12 seasons without a winning record. Dressing up in orange and brown and watching football on Sundays is just what Northeast Ohio does.
But as each passing season opened more hopelessly than the previous one, a sense of apathy admittedly developed for many. Losses didn't sting. Why would they when they were all that was expected? Heck, any Browns win past Halloween just became fodder for sports talk radio and social media to debate the merits of the team potentially screwing up its draft position.
That apathy is kind of funny to look back on now and might even be missed at times this season with the Browns carrying the weight of Super Bowl -- or at least AFC Championship Game -- expectations on each drive. But it also took away a big part of what makes being a fan of a team worth all of the potential heartbreak that comes with it.
From the moment the Browns came back in 1999 to that Thursday Night Game win vs. the Jets, I can recall very few Browns-related memories that I shared with my dad, the person who for better or worse gave me my love of Cleveland sports.
It's not that my dad isn't a sports fan; my childhood is littered with memories of watching the 1990s Indians and 2000s Cavs with him. And it's not that he's not a football fan; Bill Belichick cutting Bernie Kosar ruined my fifth birthday party.
But the post-1999 Browns? What was there for us to bond over about a team whose best chance of providing happiness came during the draft in April and no time after that? We went to a few games after the Browns returned in 1999 and even saw some wins. But as I left for college and eventually the real world, we didn't exactly go out of our way to exchange calls and texts about a team that rarely gave us any incentive for investment.
As one might expect, that has changed these last three years -- not just with my dad, but with other friends and family in my life. That's why my favorite Cavs memory was LeBron coming back; it didn't guarantee a championship, but if nothing else, I knew I had multiple years of sharing analysis, trade ideas, overreactions, excitement and even disappointment with those I care about coming my way.
Isn't that what being a sports fan is about?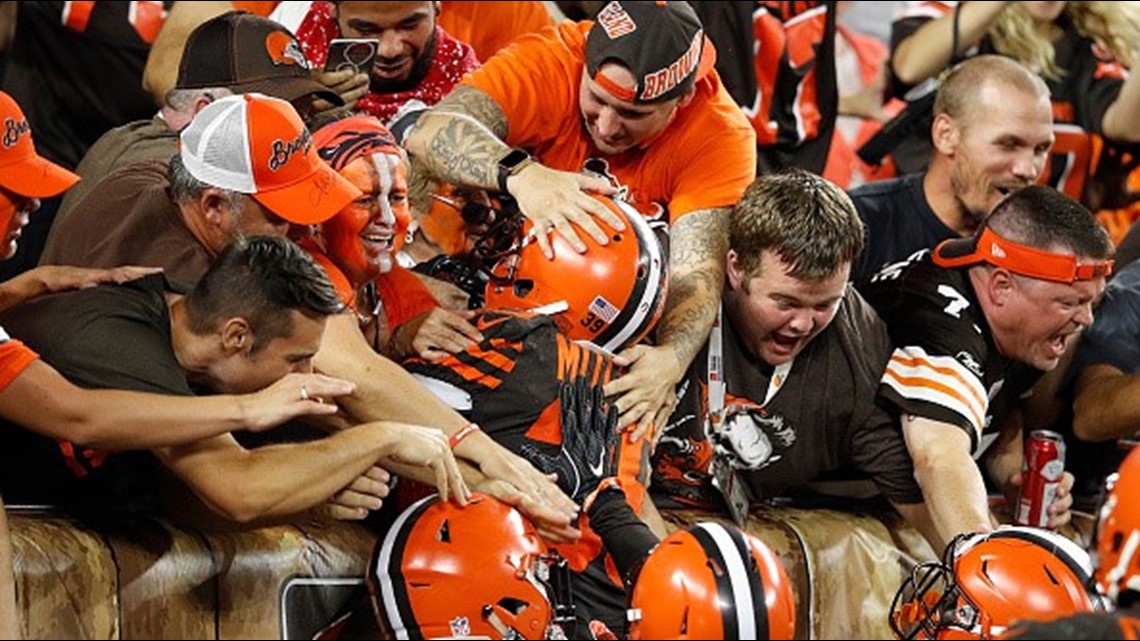 As LeBron has taught us -- twice, now -- that type of relevance can be fleeting and that rings especially true in the NFL. The Browns seem well-positioned for the future, but there are plenty of teams who have thought the same only to soon find themselves back at the top of the draft.
I know Browns fans well enough that I don't need to tell them to savor the 2021 season, which appears to be Cleveland's best shot at winning the Super Bowl in my lifetime. Every week last season, my text messages filled with the excitement of expectations, to the point that it became a running joke that my friend Steve would proclaim each Browns game the biggest since the previous one.
But while I know Cleveland won't take this season for granted on the field, I hope that gratitude extends off of it as well. Enjoy sharing that excitement with your friends, family and even the strangers you share a connection with because you both happen to wear orange and brown on Sundays. Even savor the disappointment that falling short of those expectations inevitably brings.
As the old saying goes, it's better to feel something than nothing.
Browns fans will be feeling plenty this season. That hasn't always been the case.