BEREA, Ohio — Officially, the Cleveland Browns will begin their training camp on Tuesday.
But even as players report to Berea, it will still be a while until they get to practicing football.
Due to the coronavirus (COVID-19) pandemic, training camps across the NFL will look very different from usual, with an increased emphasis having been placed on safety and testing. Additionally, the league won't be playing any preseason games and players won't even begin practicing in pads until the middle of next month.
Nevertheless, football is finally -- or perhaps more accurately, almost -- here. With that in mind, here's everything you need to know about the Browns' 2020 Training Camp:
Schedule
July 28-31: COVID-19 testing and virtual meetings
Day 1: COVID-19 testing
Day 2: COVID-19 testing
Day 3: No testing
Day 4: COVID-19 testing
August 1-2: Physicals and equipment distribution
August 3-11: Acclimation period
This period will include:
60-minute weight room and 60-minute on-field conditioning
Total strength and conditioning with small groups of 15 or less capped at 120 total minutes
No conditioning tests
Only Strength and Conditioning coaches
QBs, receivers, punters, kickers and long snappers permitted to use footballs
Walk-Thrus permitted up to 60 minutes on the first four days and 75 minutes on the last four days
August 8th: Off
August 12-16: Gradual ramp-up period
Maximum of 3.5 hours of on-field activities
First practice starts at 90 minutes with a maximum 15-minute increase
The remainder of the 3.5-hour window is limited to walk-thrus
Helmets and approved protective shirts permitted on Aug. 12 and 13.
August 14 and 16: Non-padded practices. Helmets and shells permitted.
August 15th: Off
August 17-September 6: Contact integration period (practice)
A maximum of 14 padded practices permitted
First practice starts at 90 minutes with a maximum 15-minute increase
No increase or decrease in practice duration following an off day
Daily time limits determined by CBA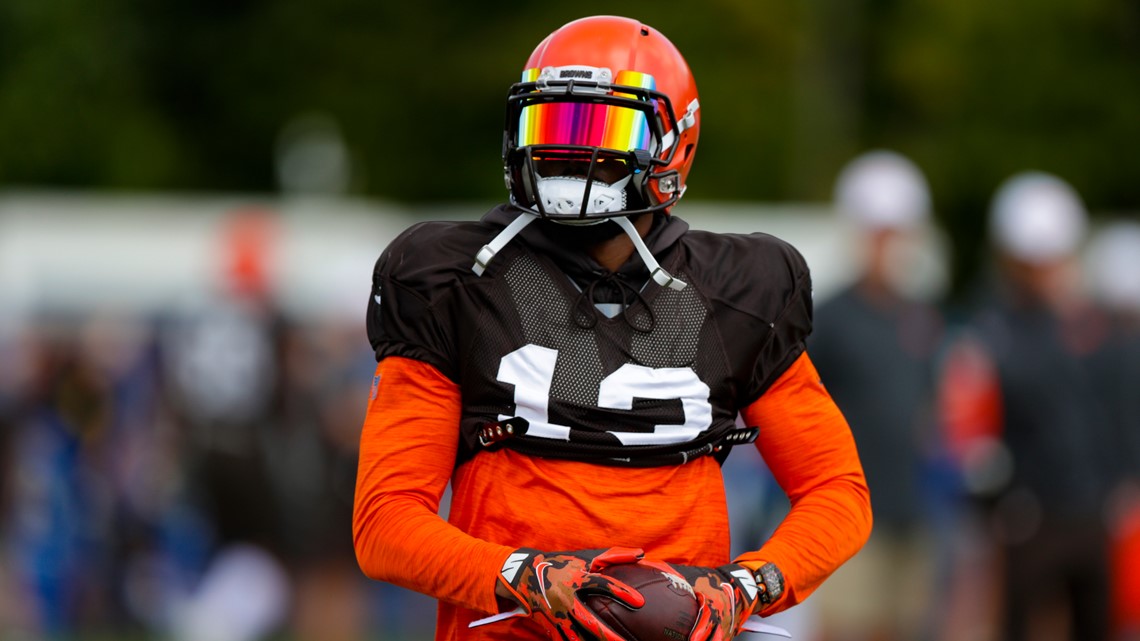 Will fans be allowed to attend training camp?
What will rosters look like?
As opposed to the traditional 90-man preseason roster, teams will now be required to cut their roster down to 80 players before padded practices begin on Aug. 16. An exception to still carry 90 players has been made for teams that will split their training camps between two locations, although there hasn't been any indication the Browns plan on doing just that.
Teams will be required to cut their rosters down to 53 players by 4 p.m. ET on Sept. 5 for the start of the 2020 regular season.
How will testing work?
"If he has symptoms of COVID-19, at least 10 days must pass since the first symptoms occurred and at least 72 hours have passed since symptoms last occurred. He must test negative and have his return approved by a team doctor in consultation with league medical officials."
"If he is asymptomatic, 10 days must have passed since his positive test — or five days have passed since the positive test, plus two tests that show negative results, for him to resume playing."
Additionally, each team has been required to have an infectious disease emergency response plan approved by the NFLPA by the start of camp.