CLEVELAND — Editor's note: the video in the player above is from a previous story.
You can watch the entire video of the proposal and the ensuing question and answer session in the video player above.
The proposal, organized by Haslam Sports Group and first reported by Cleveland.com, calls for a park-like land bridge over State Route 2 and the railroad tracks. The hope is to link the lakefront area around FirstEnergy Stadium, Great Lakes Science Center and the Rock and Roll Hall of Fame with the rest of downtown, specifically to the mall atop the Huntington Convention Center.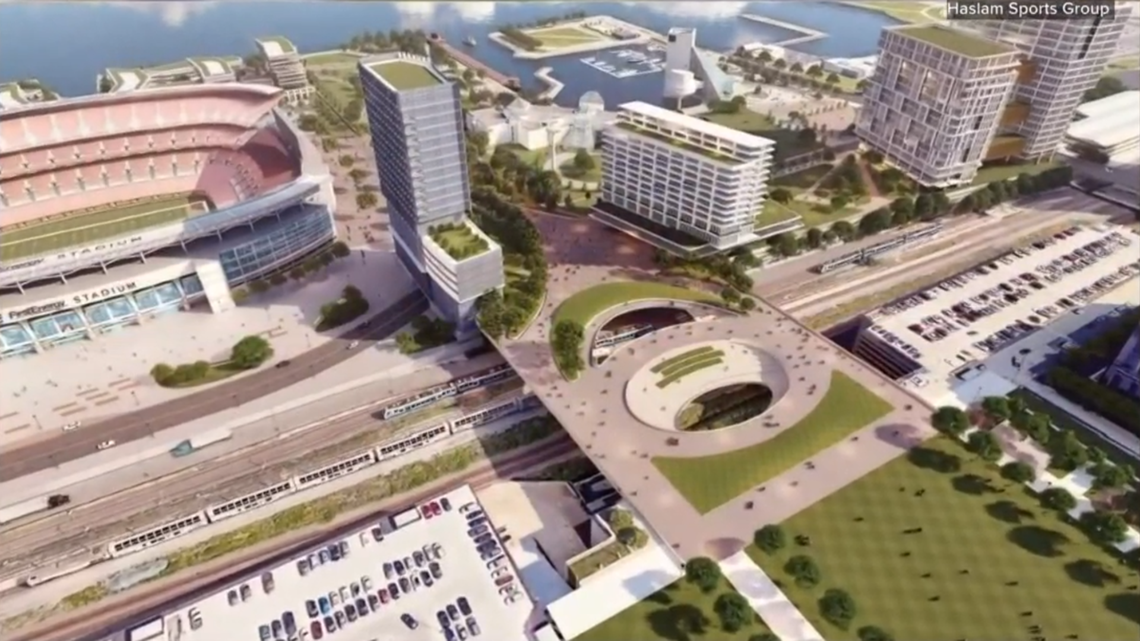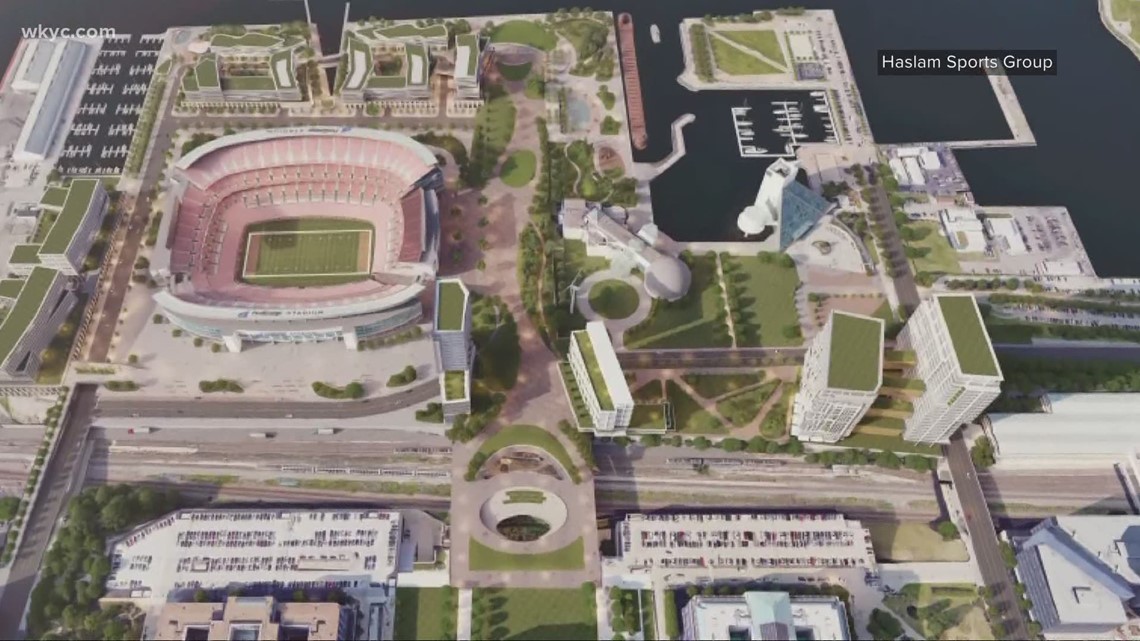 "What our vision is is a more robust, active space," Lanie McKinnon of Nelson Byrd Woltzsaid during the presentation.
While many of the City Council members were generally supportive of the proposal there were also some questions and concerns, including how the proposal would affect traffic in the area, the potential timeline for the transformation and how it will be paid for. The proposal calls for a combination of private and public money to help pay for its funding, which at this point, is estimated to cost $230 million.
At this point, the proposal remains in its introductory phase and there are still details that need to be worked out before it goes to a vote.
In statements released on Monday, Browns owners Jimmy and Dee Haslam voiced their support for the project.
"We appreciate the opportunity to help further Mayor Jackson's vision for properly connecting downtown to Cleveland's greatest natural resource, the lake," Dee and Jimmy Haslam said. "Lakefront connectivity has long been a complicated issue for our region, and a long-term solution has been elusive. Our preliminary vision, led by a landscape architect with experience around the world, intends to create a transformational pedestrian pathway unlocking public spaces and significant development opportunities on the lakefront. It would create year-round destinations accessible to our entire region, provide direct connections to nature and result in substantial economic development while driving density and engagement in the lakefront neighborhood our community shares. We recognize that there is a long road ahead for a project of this magnitude.
"Still, it must start with a vision, which will be appropriately studied, vetted and modified based on input from community stakeholders. We greatly appreciate the City's leadership and commitment to transforming the Lakefront and look forward to supporting the City as it engages in a community dialogue to understand better what is best for our region. We support the city's TRAC application for funding to study this initial vision and are grateful for the positive reactions we've received so far as we've shared preliminary details with stakeholders whose support will be critical for a concept like this to become a successful reality for all."
Matt Bruning with the Ohio Department of Transportation says Cleveland's massive lakefront development project is competing with 35 other projects all seeking a portion of $300 million dollars in TRAC funding.
"What we're looking for are things that are going to impact travel, transportation in the state and also how are we going to improve lives. And those are a few of the things that TRAC considers," says Bruning.
"We have partners in the state, in the county, in the private sector. Those are the things that make these types of plans possible," says Cleveland City Council President Kevin Kelley.