CLEVELAND — Cleveland Browns quarterback Baker Mayfield has committed to helping the next generation of football players better their skills.
It was announced Wednesday that the Browns' quarterback will host the inaugural Baker Mayfield Youth ProCamp at Mayfield High School on June 1-2 from 9:00 a.m.-12:00 p.m.
The Baker Mayfield Football ProCamp will give boys and girls from first through eighth grades instruction into the fundamentals of football from Mayfield, as well as high school and college coaches from the Northeast Ohio area. Additionally, participants will get to meet and interact with Mayfield, the No. 1 overall pick in the 2018 NFL Draft.
The price to attend the camp is $199.
To register and for more information, visit BakerMayfieldCamp.com.
Each camper will receive a "limited-edition" t-shirt, souvenir autograph and team photo with Mayfield.
Currently, Mayfield is preparing for his second professional season during the Browns' offseason workouts and is looking to build off of a record-setting rookie year.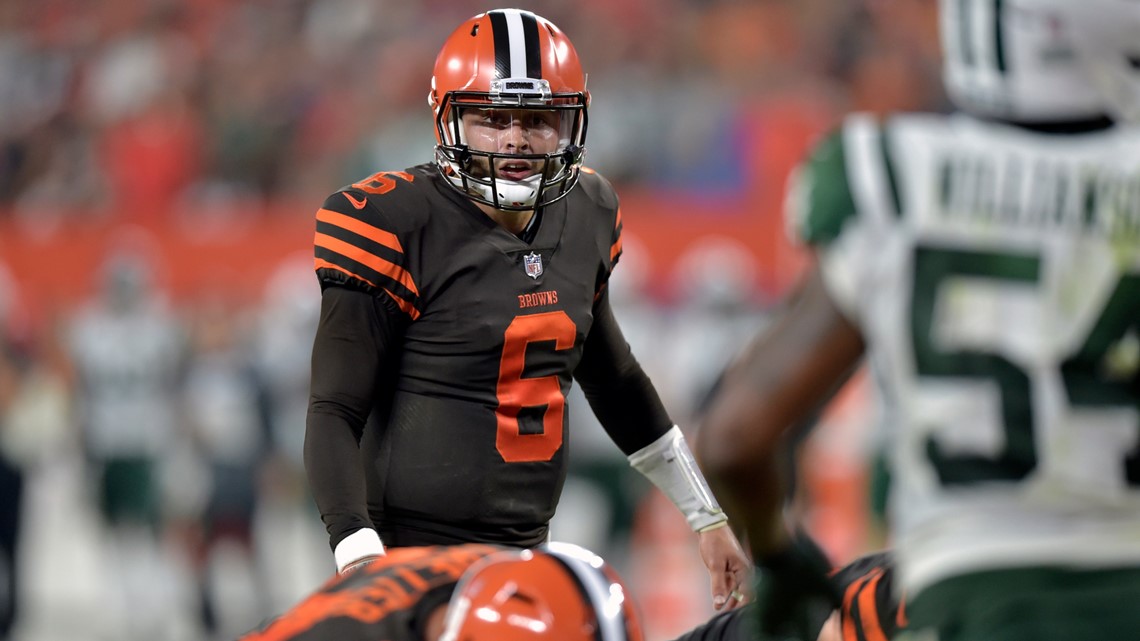 No rookie in the near 100-year history of the NFL has thrown more touchdowns passes than Mayfield.
Mayfield broke the NFL record with his 27th touchdown throw of the season with 3:24 remaining in the fourth quarter of a 26-24 loss to the Baltimore Ravens in an AFC North Division clash at M&T Bank Stadium in Baltimore on December 30.
After taking over the first-team offense in the second quarter of a Week 3 win over the New York Jets, Mayfield completed 310 of his 486 attempts (63.8 percent) for 3,725 yards and 27 touchdowns against 14 interceptions.
Under the direction of new Browns coach Freddie Kitchens, the interim offensive coordinator for the second half of the 2018 season, Mayfield completed 180 of his 263 attempts (68.4 percent) for 2,254 yards and 19 touchdowns against eight interceptions.
Mayfield averaged 281.75 yards and 2.375 touchdowns per game with Kitchens calling the plays.
Although Mayfield does not get official credit for the victory over the Jets because he came on in relief of an injured Taylor, the first-year quarterback guided the Browns to seven wins and the greatest single-year turnaround in franchise history.
Individually, Mayfield set franchise records for the most passing touchdowns and yards by a rookie, and his 3,725 yards rank as the sixth-best single-season total in team history, regardless of years of service. Additionally, Mayfield had three of the top five passing yards games by a rookie, as well as the fourth-most accurate season of any Browns quarterback ever.