CLEVELAND — If you listen to the Cleveland Browns Radio Network with Jim Donovan calling the games, the broadcast still sounds the same.
But little do you know how much has really changed for all radio broadcasts in the 2020 NFL season.
Because of the coronavirus, the Browns are only traveling with players, coaches and necessary staff.
When the Browns hit the road, the radio team of Jim Donovan and Doug Dieken stays in Cleveland.
Both Donovan and Dieken, who are in their 22nd season of working together in the booth, call the away games from a booth inside FirstEnergy Stadium.
They use monitors with a television network feed to tell you what's happening in the game.
It's something that has never happened in Donovan's career as the voice of the Cleveland Browns.
Actually, calling the games off a television monitor brings back vivid memories as a kid for Donovan.
Growing up in Boston, Jim would pretend he was working as a professional broadcaster working games involving the Patriots, Celtics and Bruins. That's when he fell in love with broadcasting.
Sideline reporter Nathan Zegura does travel with the team for all road games. He is able to provide information and analysis during the broadcast from the front row of each stadium.
For home games, a maximum capacity of 6,000 fans can attend FirstEnergy Stadium.
You can Donovan, Dieken and Zegura to that as well.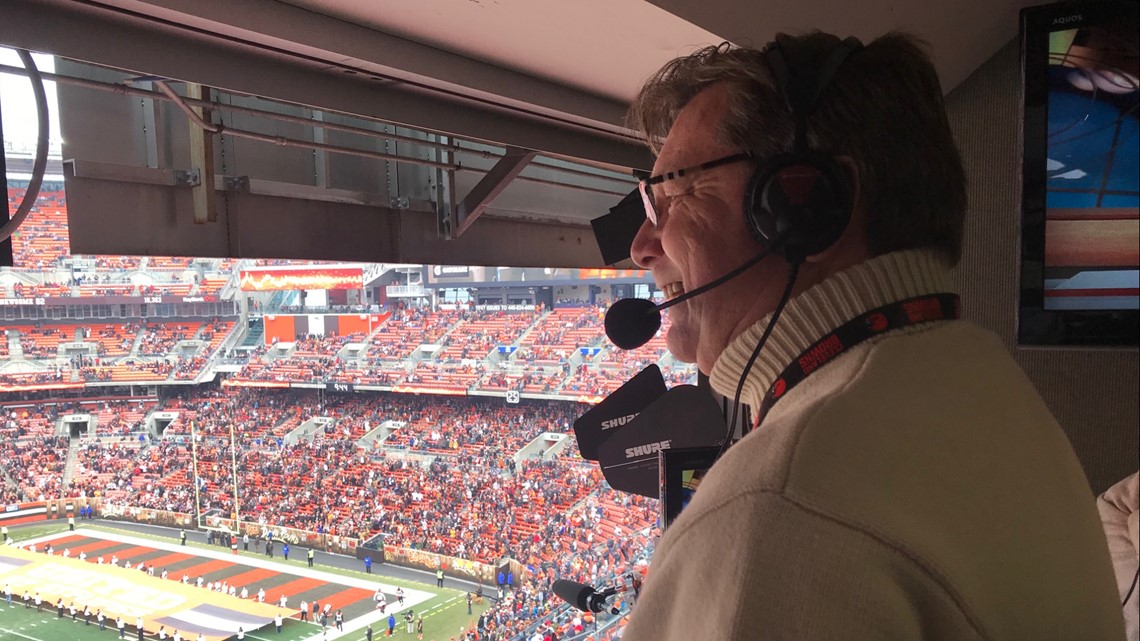 The home broadcasts will not be conducted from the same booth at FirstEnergy Stadium as in the past.
In 2020, the home radio booth moved to give some of the Browns assistant coaches more space during the game.