CLEVELAND — A report filed by the Rocky River Police department says that officers found marijuana in the car of Cleveland Browns running back Kareem Hunt on Tuesday night.
Per the report, Hunt was pulled over for speeding just after 12:00 p.m. on Tuesday. After smelling a strong odor of marijuana coming from inside the vehicle, the officer asked Hunt to step out of the vehicle. While searching it, police found "small amounts" of marijuana located in three different locations, including a backpack on the back seat.
The marijuana was seized as evidence and Hunt was cited with a traffic violation and sent on his way. The Browns are aware of the matter and looking into it.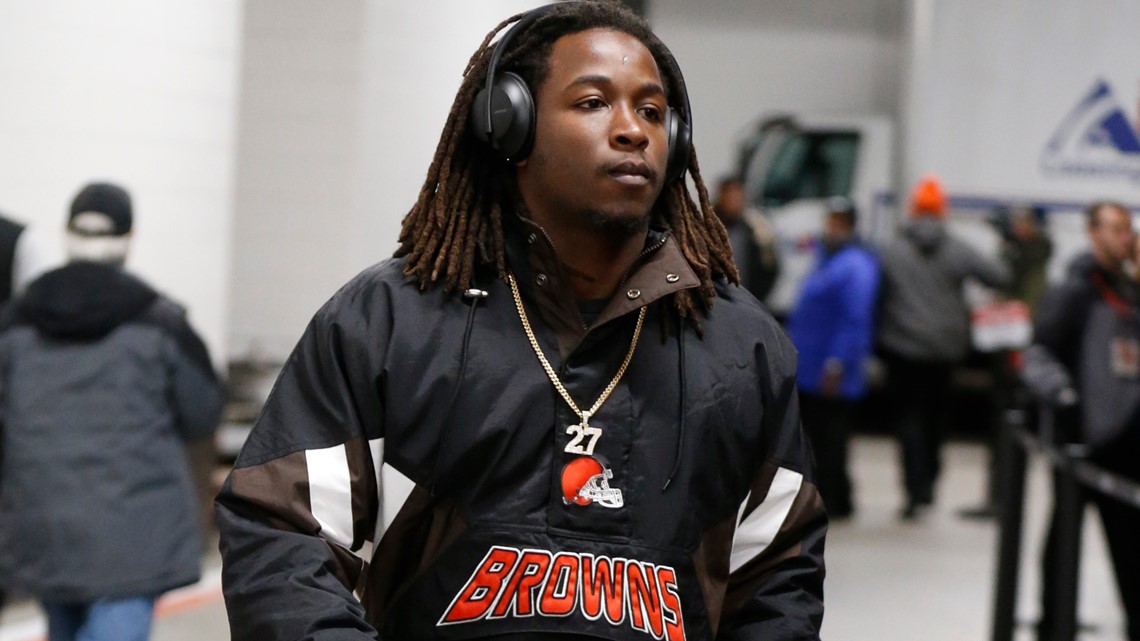 As a result of the video and investigations into two other fights Hunt had allegedly been involved in, the NFL suspended Hunt for the first eight games of the 2019 season. Upon returning from the suspension, the 24-year-old totaled 179 rushing yards, 285 receiving yards and 3 total touchdowns in eight games with his hometown team.
Currently a restricted free agent, the Browns have the right to match any contract offer Hunt signs with another team in the upcoming offseason.