BEREA, Ohio — The Browns were back on the field in Berea on Monday for their third day of training camp. Let's take a look at some of the top headlines from 76 Lou Groza Blvd.
OUCH
Browns running back Nick Chubb left Monday's practice early and was being evaluated for a possible concussion. Chubb took a screen pass from Baker Mayfield and was tackled from behind by Mack Wilson near the neck area. Thankfully, according to our Jim Donovan, the Browns don't believe the injury is anything serious.
GEAR UP
Monday's practice was the first time the team put on the pads during training camp.
"We have a plan. I think with the pads going on, we constantly have to remind our guys how we practice in pads, how we practice in shells today and how we walkthrough," said head coach Kevin Stefanski. "I think there needs to be an understanding of what the tempo is and how we can practice hard and practice smart and take care of each other."
WHO WAS NOT ON THE FIELD TODAY
Defensive end Myles Garrett missed his third straight day of practice on Monday due to a hamstring injury. "I will just defer to the medical experts on that. I will trust them and trust the plan that we have for those guys," Stefanski said prior to the team taking the field.
Also not practicing on Monday: S Karl Joseph (foot), WR Jarvis Landry (hip), WR Damion Ratley (groin) and C JC Tretter (knee).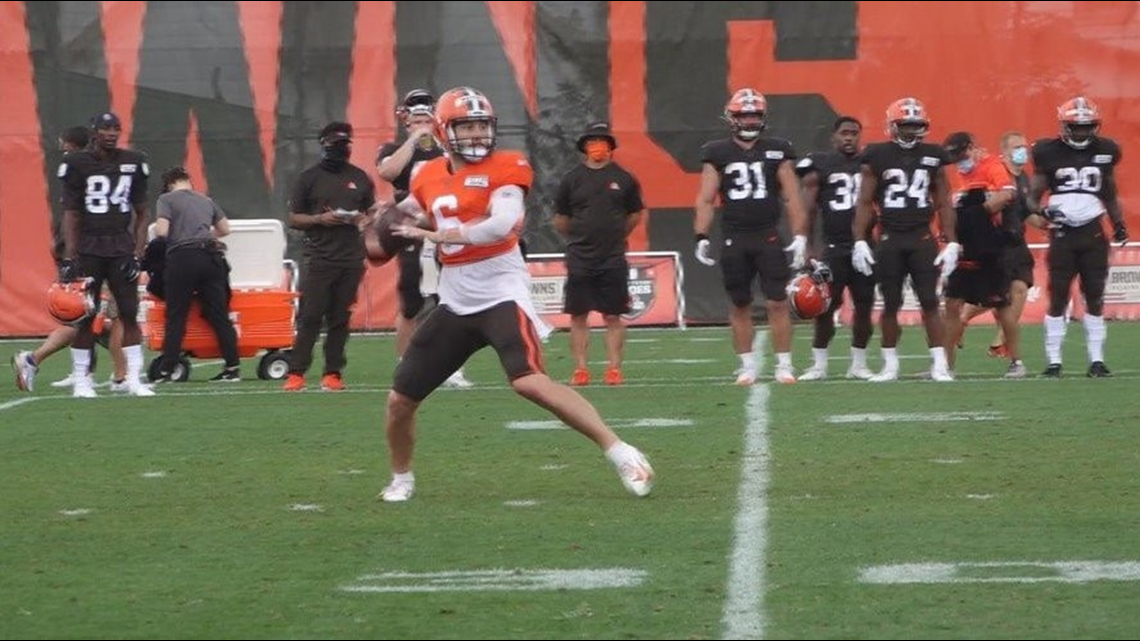 JIM DONOVAN'S CAMP NOTES
'The Voice of the Browns' has more on the Chubb injury, plus thoughts on defensive end Olivier Vernon, who is looking to have a bounce back season.
WATCH THE ACTION FROM MONDAY
The Browns will once again offer Browns Live: Training Camp so you can watch all of the action from the practice field as it happens. Nathan Zegura and Josh Cribbs host Monday's coverage in the video below: