CLEVELAND — The Cleveland Browns literally were seconds away from celebrating a rare victory over the Pittsburgh Steelers with the home fans at FirstEnergy Stadium in Cleveland Thursday night, but a melee between the teams marred the accomplishment.
As Browns defensive end Myles Garrett ripped off a helmet and hit Steelers quarterback Mason Rudolph with it, Cleveland left guard Joel Bitonio was lamenting the missed opportunity to enjoy a quality win over an AFC North Division opponent.
"In my head, I was saying, 'Let's just finish this game. Let's just get the win,'" Bitonio said. "I had only beaten Pittsburgh once in my career up until that point, and I was excited for the win on the sideline. I thought the clock was running out and I just saw kind of the end of the scuffle.
"In the moment, I was just like, 'Can we just finish this game? Can we get through this? Let's get this win and get into the locker room.' That is pretty much how I felt during the moment because I did not really know exactly what happened, who had started it or how it was finished or things of that nature until I got into the locker room."
The incident boiled over when Garrett brought the quarterback to the ground after a third-down play with eight seconds remaining in the game.
After the hit, Rudolph appeared to rip off Garrett's helmet after delivering a couple of kicks below the belt of the Pro Bowl defensive end. Garrett responded by ripping off Rudolph's helmet, swinging it at and connecting on the quarterback.
Steelers offensive lineman Maurkice Pouncey tried to protect his quarterback and after Garrett ended up on the ground, he received several kicks to the helmet and absorbed multiple punches from the veteran interior blocker.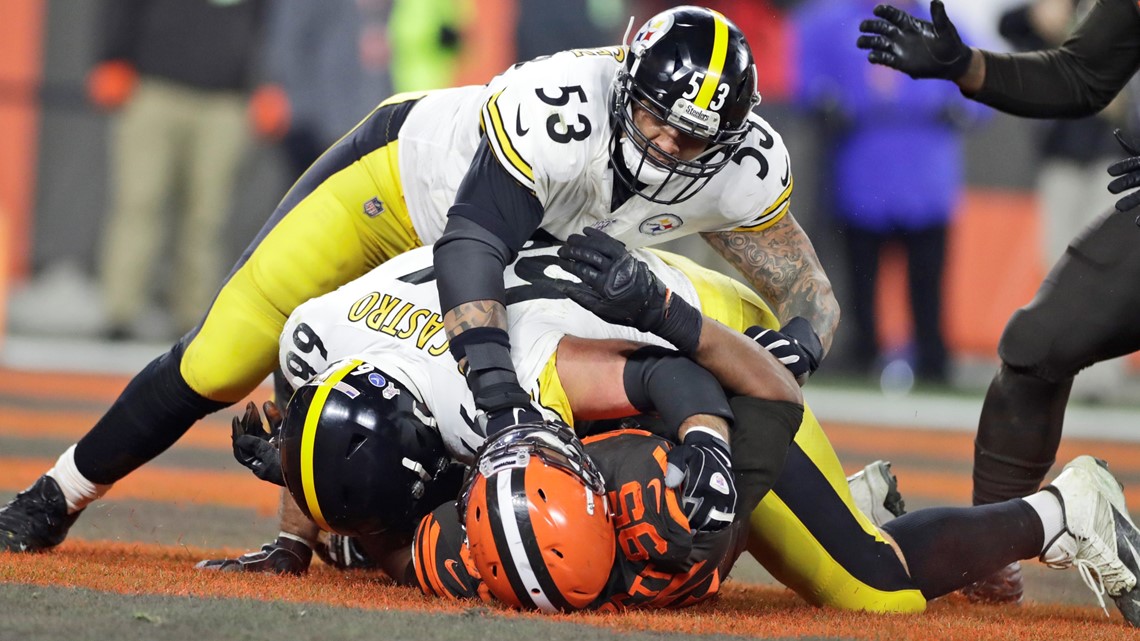 It was then that Browns defensive tackle Larry Ogunjobi escalated the situation further by pushing Rudolph to the ground, at which time, both benches cleared and a scrum ensued in the end zone that took several minutes to get under control.
Garrett, Pouncey and Ogunjobi were ejected and suspended for their actions.
"If we can just refocus and start focusing on the Miami Dolphins, I think that is going to be the big step for us," Bitonio said. "Win or lose, by the time we got back Monday, there should have been a new focus anyway. That is what I am going to be stressing to my teammates, and hopefully, we come with the same mindset and we are ready to try and get a win against Miami."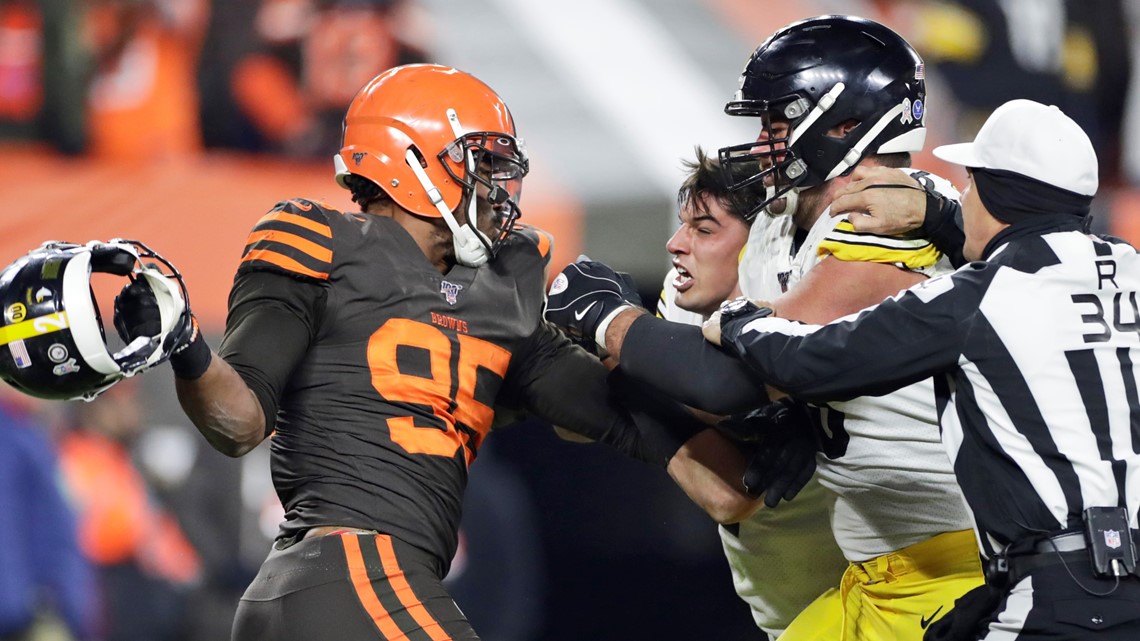 Trying to refocus the team is exactly why Bitonio stood up in the locker room following the game and addressed his teammates.
"We have a decision to make as a team," Bitonio said. "It is not one day everybody is saying, 'Yeah, we are in it together,' but it is your actions through the week of practice, through games that we have to make that collective choice. In meetings, what you do off the field, what you do on the field that, 'hey, we are going to grow from this.'
"I think Myles put out a statement today and what he told us in the room is that he is growing. He is going to try to and grow from this and it is going to take tons of time. Anytime you make a mistake in life, it takes a lot of time to regain trust, regain respect from things. I think if the whole team can work in that direction, then we can really grow together and become stronger."