With that in mind, let's do our best to project the outcome of every game on the Browns' 2020 slate.
Week 1: @ Baltimore Ravens
Week 2: vs. Cincinnati Bengals (Thursday Night Football)
I'm ecstatic for the upcoming battles between Baker Mayfield and Joe Burrow, but the Browns catch a break here getting the 2020 No. 1 pick on a short week in the second week of his NFL career. Burrow will make some plays, but not enough to overcome Cleveland in a primetime home opener at FirstEnergy Stadium.
Week 3: vs. Washington Redskins
The Browns catch another scheduling break with 10 days to prepare for one of the weakest teams on their schedule. Barring a breakout campaign from Dwayne Haskins, Washington could find itself in the running for the top pick in the 2021 NFL Draft. If Cleveland can't win this game, the ceiling for this season will be significantly reduced.
Week 4: @ Dallas Cowboys
Coming off two weeks at home against opponents who were picking first and second in the 2020 NFL Draft, the Browns should be riding a wave of confidence when they enter the "Big D." Mayfield's return to Texas will be intriguing, but at this point, a road win over a team as talented as the Cowboys is far from a given for Cleveland.
I think the Browns lose. But if they win, watch out.
Week 5: vs. Indianapolis Colts
The Colts possess talent, but the offseason signing of Phillip Rivers was more than a head-scratcher. This 4:25 p.m. ET kickoff feels like an ugly Browns win.
Week 6: @ Pittsburgh Steelers
On the one hand, I don't understand why the Steelers didn't acquire any type of insurance for Ben Roethlisberger this offseason and there's a good chance that decision could backfire before this game arrives. On the other, the Browns haven't won in Pittsburgh since 2003(!)
In a "prove it to me" season, I'm going to make Cleveland prove me wrong before I give the Browns the benefit of the doubt.
Week 7: @ Cincinnati Bengals
Win or lose in Week 6, back to back division road games will be tough and with the exception of 2018, the Browns haven't fared well in Cincinnati in recent years. While this feels like a potential letdown spot -- especially if the Browns can win in Pittsburgh a week prior -- I'll take Cleveland's overall talent advantage as the difference-maker.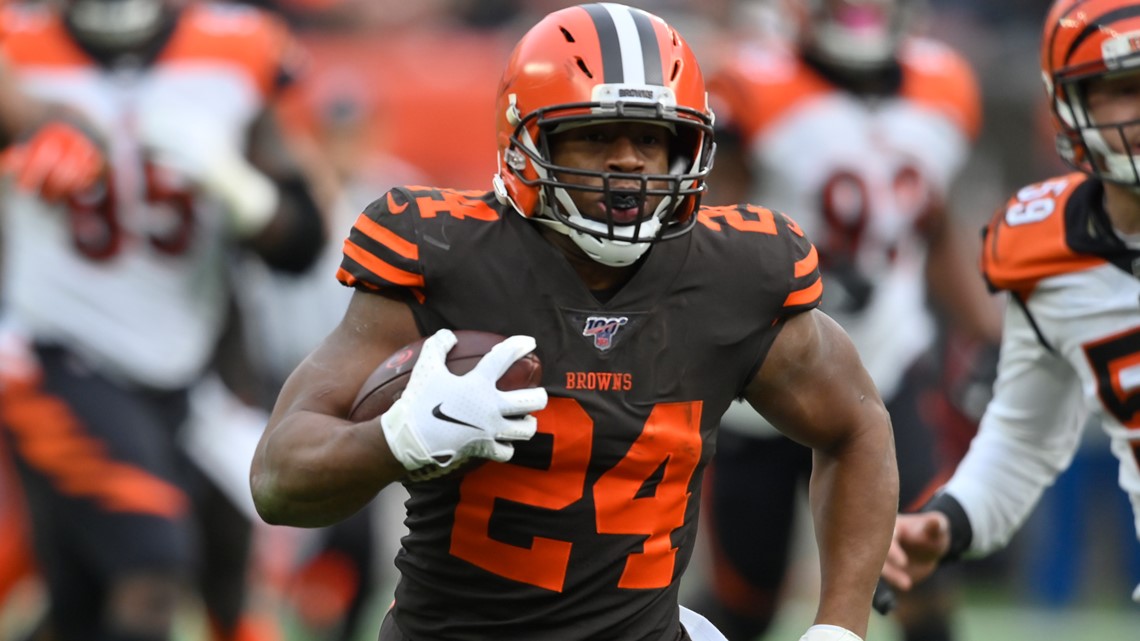 Week 8: vs. Las Vegas Raiders
The Raiders got off to a strong start in 2019 but fizzled by the end. Even in their first season in Sin City, this feels like a potential letdown season for a franchise lacking in direction.
I'll take the Browns to take advantage of a Raiders team traveling from the West Coast for a 1 p.m. ET start and pick up a second straight win.
Week 9: Bye
Week 10: vs. Houston Texans
The Texans will be the second 2019 playoff team the Browns face and first season Week 1 against the Ravens. Cleveland catches a break not only coming off a bye, but having this game at home. With Houston having traded DeAndre Hopkins, I think the Browns have enough firepower to keep pace with Deshaun Watson and pull off a third straight win.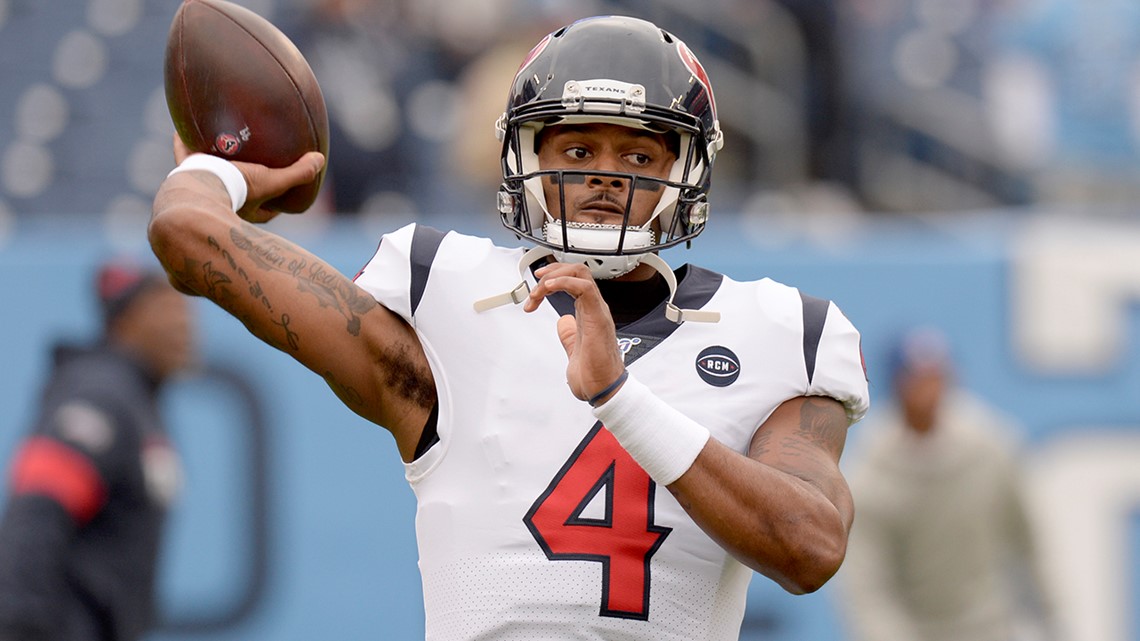 Week 11: vs. Philadelphia Eagles
It's conceivable the Browns could catch a break here playing the Eagles later in the season considering Carson Wentz's injury history. But regardless of who's at quarterback, I think Philadelphia has the more complete roster and the talent to pull off the late-November road win.
Week 12: @ Jacksonville Jaguars
The Jaguars might not be tanking outright -- but there's a chance they might be. As far as games that could determine Cleveland's playoff hopes, this might qualify as a "must-win." I'll take the Browns to make good on that proposition.
Week 13: @ Tennessee Titans
I'm not confident Tennessee will be the AFC title contender it was last season, but so long as Mike Vrabel is on the sideline and Derrick Henry is running the ball, the Titans will be a tough out. Factor in that this will be the second of back to back road games after a long homestand and I'll give Tennessee its second win in as many seasons against the Browns.
Week 14: vs. Baltimore Ravens (Monday Night Football)
This is my biggest leap of faith yet, but if the Browns are going to take a step forward, they're going to need to beat more division opponents than just the Bengals. I worry about Cleveland's linebackers' ability to slow down Lamar Jackson, but if the Browns found a way to win in Baltimore last season, they should also be able to beat the Ravens in front of a raucous crowd on national television in 2020.
Week 15: @ New York Giants
This could be a fork in the road moment for the Browns. Win Odell Beckham Jr.'s homecoming against the Giants and Cleveland could control its own playoff destiny. Lose and the final two weeks of the season could spiral out of control.
I'll opt for the former against a shaky New York roster.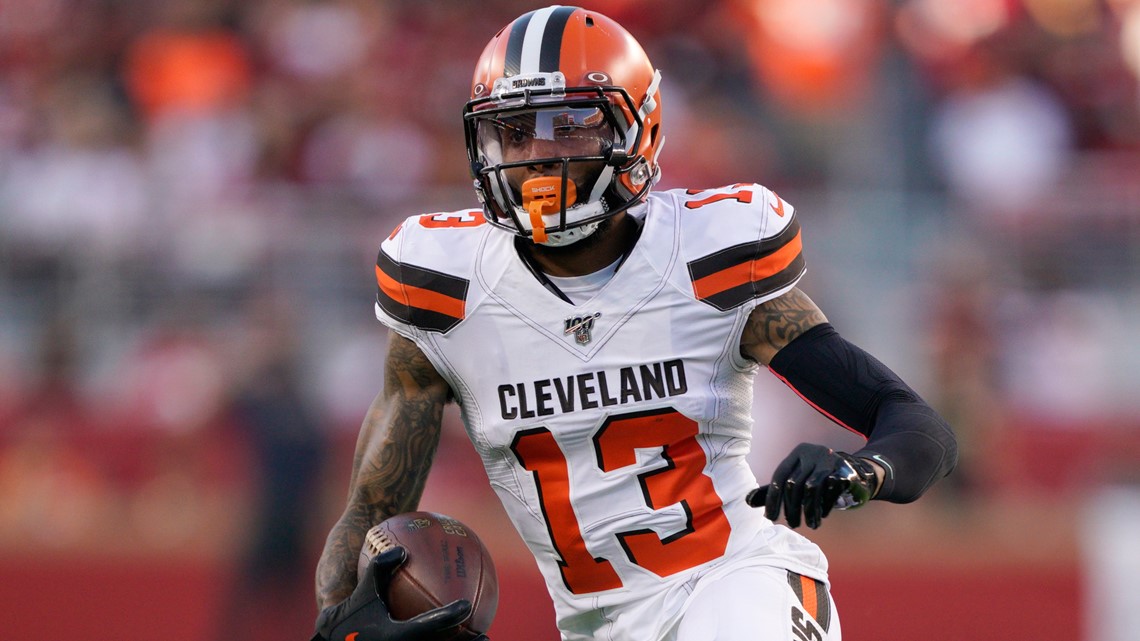 Week 16: @ New York Jets
The second of back to back weeks in New York feels like a potential letdown spot. Granted, I'm a bigger believer in Sam Darnold than most, but I think this Jets roster is better than it often gets credit for.
Week 17: vs. Pittsburgh Steelers
I wouldn't be surprised if this game has a playoff spot in the line -- perhaps for both teams. As mentioned earlier, Roethlisberger's age and recent injury history is notable and could make all the difference in Pittsburgh's season.
A part of me thinks the Browns don't deserve the benefit of the doubt, but another part of me thinks history has nothing do with the outcome of a game in 2020. I'm going to listen to that second line of thinking and give Cleveland the win, breaking its NFL long playoff drought as the Browns clinch an AFC Wild Card spot in the process.