CLEVELAND -- The Cleveland Browns continue bolstering their roster in an effort to make a complete 180 turnaround after finishing the 2017 season with just the second 0-16 record in the history of the National Football League.
On Friday afternoon, the Browns announced the signings of quarterback Drew Stanton and wide receiver Jeff Janis.
PHOTOS: Cleveland Browns sign QB Drew Stanton, WR Jeff Janis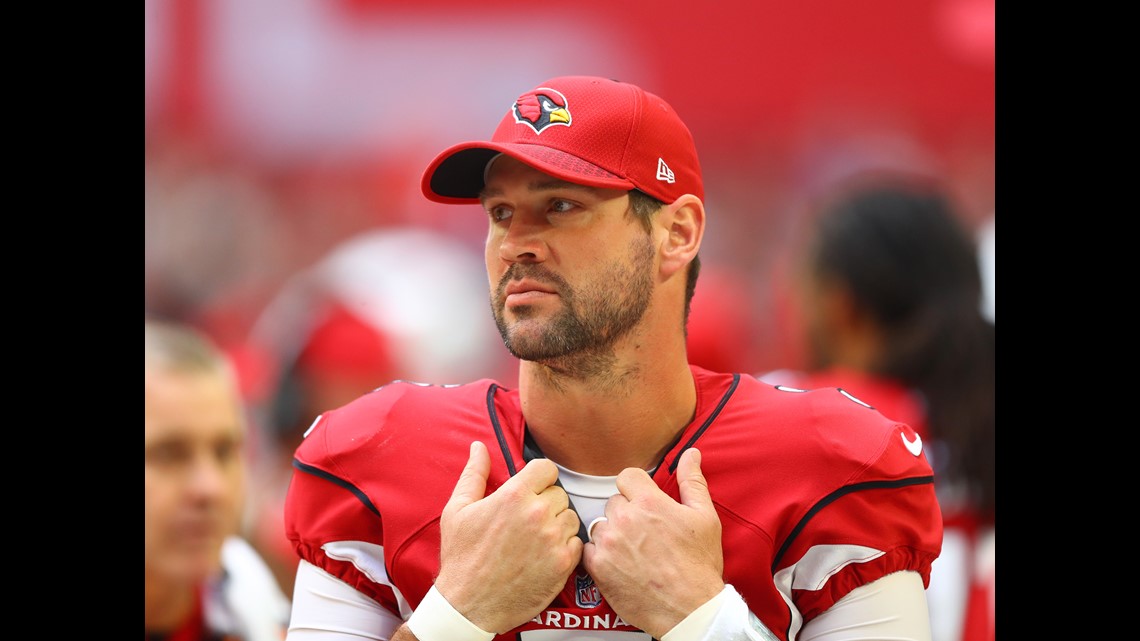 Over 38 games in his 10-year career, which spans stints with the Detroit Lions (2008-2011), Indianapolis Colts (2012) and Arizona Cardinals (2013-2017), Stanton completed 345 of his 659 attempts (52.4 percent) for 4,059 yards and 20 touchdowns against 24 interceptions.
Of those 345 completions, 56 went for gains of at least 20 yards, and another 11 went for 40 or more.
READ: NFL had site visit at Pro Football Hall of Fame ahead of host city choices for 2019, 2020 drafts
Stanton's most prolific season came in his second year with the Cardinals, 2014, as he completed 132 of his 240 attempts (55.0 percent) for 1,711 yards and seven touchdowns against five interceptions in nine appearances.
Despite being sacked 11 times in those nine games, Stanton completed 29 20-yard passes and six 40-yard throws.
Steven Bisig
READ: Cleveland Browns owner Dee Haslam confirms team is considering uniform change
Last season, the 6-foot-3, 243-pound Stanton (Okemos, Michigan/Michigan State) completed 79 passes for 894 yards and six touchdowns against five interceptions.
Janis spent the first four years of his NFL career with the Green Bay Packers, where he caught 17 passes for 200 yards and one touchdown, and ran two carries down the field for 38 yards and one score in 51 games.
Additionally, Janis ran back 23 kickoffs for 568 yards, an average of 24.7 yards per return.
Jeff Hanisch
Janis, a 6-foot-3, 219-pound native of Oscoda, Michigan, played his college football at Saginaw Valley State University.