CLEVELAND -- Following the 2017 season, Cleveland Browns defensive back Jabrill Peppers said he would not grade himself very favorably for his performances as a rookie, but there was no curve in his grading system.
Peppers spent the entire season as a free safety, often playing 20 and 30 yards off of the line of scrimmage, which negated the very playmaking abilities that made him a first-round pick in the 2017 NFL Draft and minimized the impact he could have on a game.
"I think big picture, he would tell you that he is better now for having that experience and seeing it from top-down and the big picture of it all," defensive backs coach Jerod Kruse said. "It helps him understand going on when he is playing closer to the box now with what everyone thinks behind him. It will help him going forward."
PHOTOS: Cleveland Browns confident Jabrill Peppers will be difference maker in secondary in 2018

In 13 games with the Browns, Peppers made 57 total tackles, including 44 solo stops and 13 assists, with three passes defended and one interception, which came in the season finale against the Pittsburgh Steelers at Heinz Field.
On special teams, Peppers gained 318 yards on 14 kickoff returns and averaged 6.0 yards over 30 punt runbacks.
Since the end of Peppers' rookie season, the Browns have committed to switching him to strong safety, his more natural position, and letting him play closer to the line of scrimmage in order to make more impactful plays.

"The good thing about Jabrill is that Jabrill is a team guy, and he will do whatever we ask him to do," Kruse said. "The nice thing about him is that he can do a lot of things. In this spring, I think that you have seen him closer to the ball a lot more.
"Throughout his career coming up, that is where he has been the most comfortable. Last year, he went back there and played free safety because he was the best guy on our roster to do that, and I thought did a really good job in his first year transitioning to that position. He has done some really good things this spring."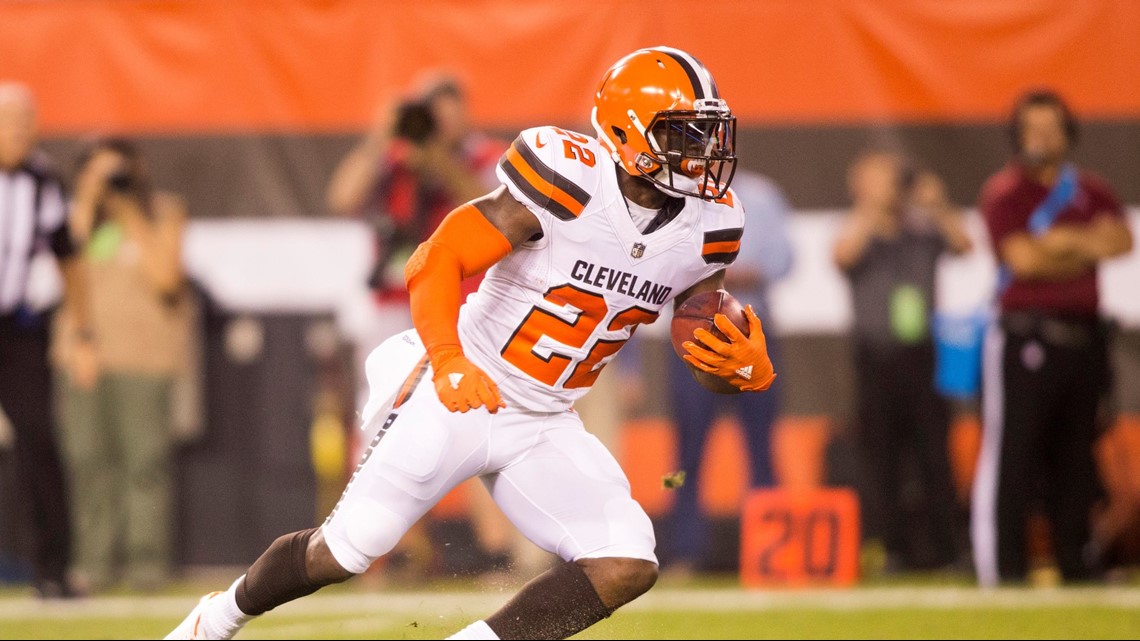 With Peppers set to compete for playing time against Derrick Kindred, defensive coordinator Gregg Williams is confident the Browns will have an impactful, playmaking safety leading the secondary when the regular season kicks off against the Steelers at FirstEnergy Stadium on September 9.
"The competition that is going on between him and Derrick Kindred is lights out," Williams said. "Derrick Kindred is one of the best strong safeties I have had the chance to coach in my career in the run game and zone-pass game.
"Jabrill has those same instincts, and Jabrill is really, really good around the ball and having a chance to make plays on the ball, which is important. What has been fun to watch is how both of them have been pushing each other and how far they have taken steps pushing each other.
"It is a good thing to have package-wise. It is a good thing to have depth-wise because it is a violent, tough game. Hopefully, everything will be going good. It has been fun to see them compete and play."