CLEVELAND — The Cleveland Browns have not been featured on Monday Night Football since November 30, 2015, but they will break that nearly four-year long absence when they take on the New York Jets at MetLife Stadium in East Rutherford, New Jersey later this week.
For many of the Browns, it will be their first experience playing on the prime-time stage of Monday Night Football and it is something they are very much looking forward to experiencing.
"It would not matter the stage, but that does make it a little bit more exciting for our guys knowing that we have a lot of people counting us out and we are going to take it one game at a time," quarterback Baker Mayfield said following Thursday's practice. "On Monday night, no better way to do it.
"The lights give a different energy. It will be my first Monday night game, so it will be fun."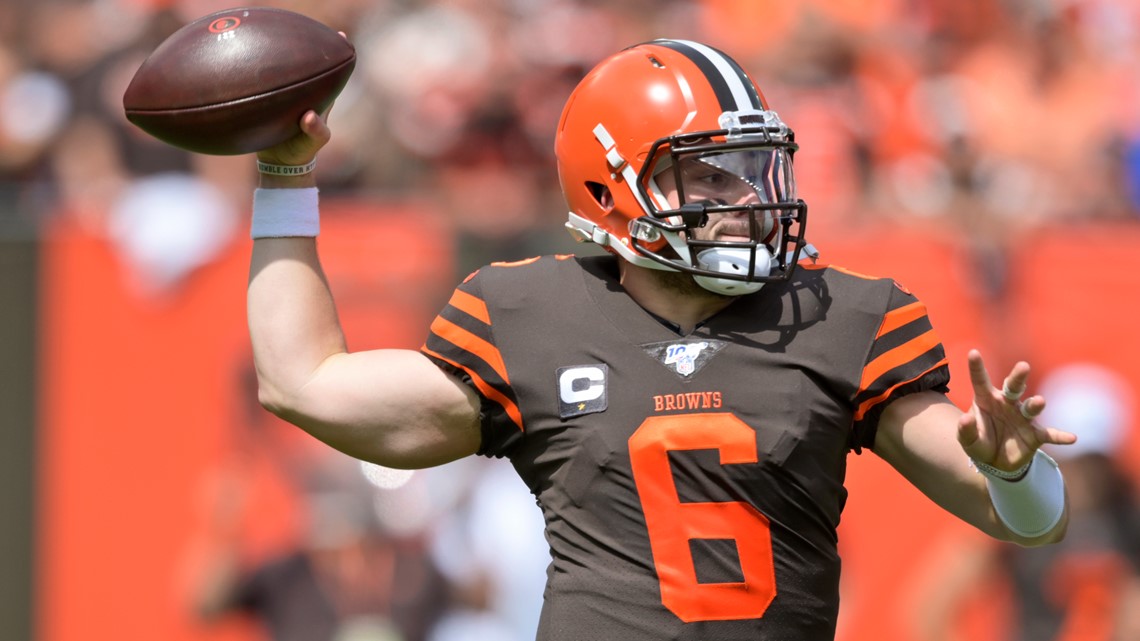 The Browns are working to ready themselves for prime time, and they had plenty to correct after suffering a 43-13 loss to the Tennessee Titans at FirstEnergy Stadium in Cleveland last Sunday.
The Browns not only committed 18 penalties for 182 lost yards, but six were personal fouls that cost the team 15 yards each time.
The 18 penalties were tied for the second-most in a single game in franchise history and the most since 1951, but the Browns invoked the 24-hour rule and quickly turned their focus to the Jets.
"We just have to eliminate negative plays," Mayfield said. "If I am able to set up and throw that ball, I am not going to take a chance rolling completely right in front of the ball that would be probably a 50-yard throw in the air. Trying to eliminate negative play. That is when you get behind the chains and you are not helping yourself out."
Receiver Odell Beckham Jr. added, "We have to eliminate the mistakes, the self-mistakes and the penalties. We get a big play and it is just called back. Offensive pass interference, holding, false start or whatever it is, we have to eliminate those penalties. It makes it very hard for you to win. On top of that, you just have to make plays."

Much like coach Freddie Kitchens, left guard Joel Bitonio believes those mistakes will be corrected with better technique.
"We definitely need to execute," Bitonio said. "We talk a lot about unforced mistakes. We had a lot of penalties. We were in first-and-15 or first-and-20 and more a bunch of times. You talk about cleaning those things up and you work on them in practice, but until you can really play a game, it is hard to see that execution pay off.
"We have to really be disciplined this week. We can't put ourselves behind. It is hard enough in this league to get 10 yards, let alone 20 yards. That is the main thing on offense. We are really focusing on is executing and being disciplined."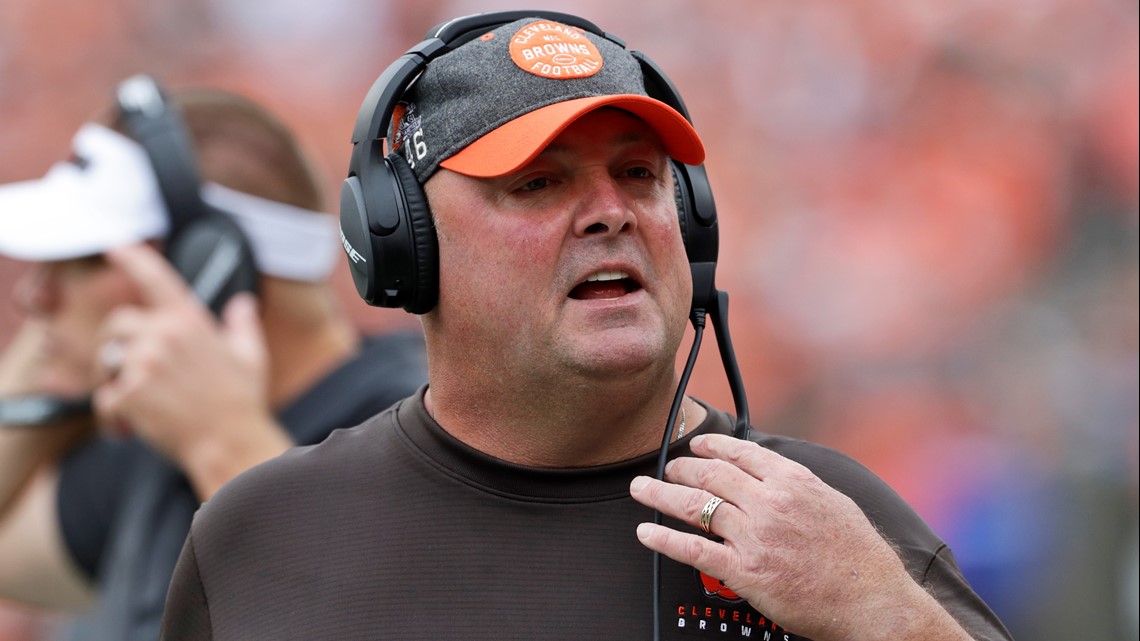 While the Browns moved on to preparations for the Jets after the 30-point loss to the Titans, the players know they will not fully put the setback behind them until collecting their first victory of the season.
"Games like that, you do not get over it until you find a way to win next week or whenever," running back Nick Chubb said. "It does have to come out at practice, get that bad taste out of your mouth and kind of fix the mistakes we made in practice. We are not going to feel better until we get a win."