CLEVELAND — The Cleveland Browns and Pittsburgh Steelers have been fierce opponents going back to their days together in the old AFC Central Division, and when the prior returned to the National Football League in 1999, that less-than-friendly rivalry officially was renewed.
The Steelers have dominated the rivalry over the last 21 years, especially those games in Pittsburgh, and the Browns anticipate the fans at Heinz Field Sunday to be at fever pitch as the two teams battle it out to keep their postseason hopes alive.
"I expect it to be a loud, hostile environment," running back Nick Chubb said. "We all know what happened last game. I'm sure they didn't forget. We're excited. We have to go in there and play with high energy. Their fans will be into it, but we'll be there. We'll be ready."
Fellow running back Kareem Hunt added, "Loud, both sides. There's going to be a lot of Cleveland fans. There's going to be a lot of Pittsburgh Steelers fans, so I feel like it's going to be real loud and a hard-hitting game."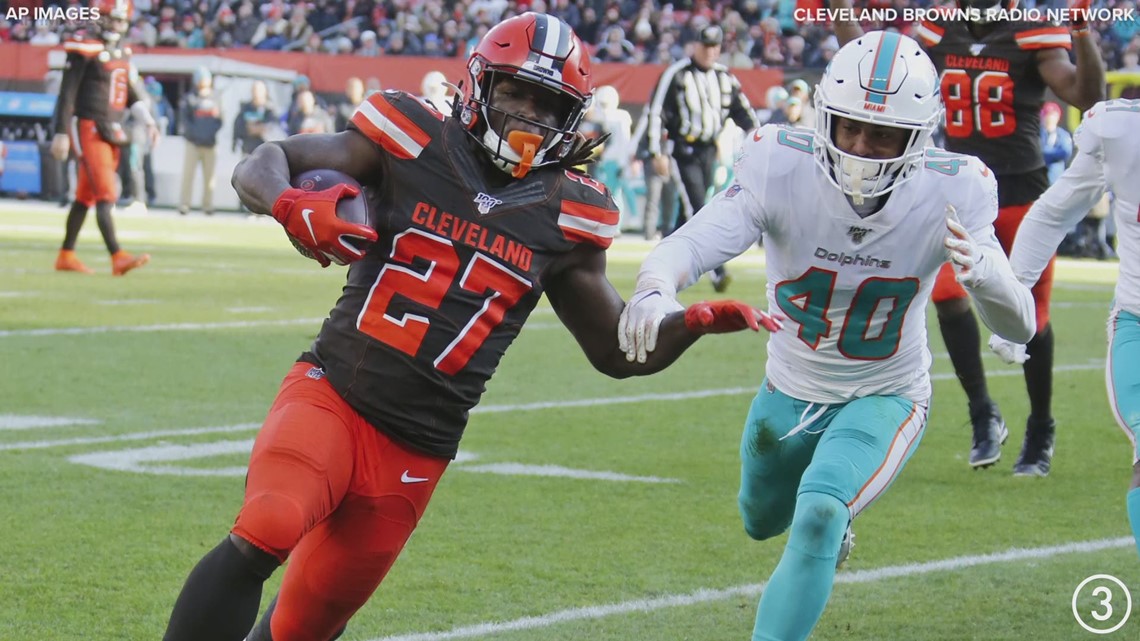 Since returning to the NFL in 1999, the Browns have posted a 7-34-1 record against the Steelers, and the numbers have been even more staggering in games played in Pittsburgh, a place where Cleveland has not won since October of 2003.
The Browns are 2-19 in games played in Pittsburgh since 1999, including a playoff loss following the 2002 regular season.
"They definitely pick it up and their crowd gets into it," Chubb said. "They get pumped up and they play probably just a little bit harder. That's what the stats show. We've got to go in there, we've got to stay composed and feed of their energy too, feed off the energy they're feeding off of and just stay together."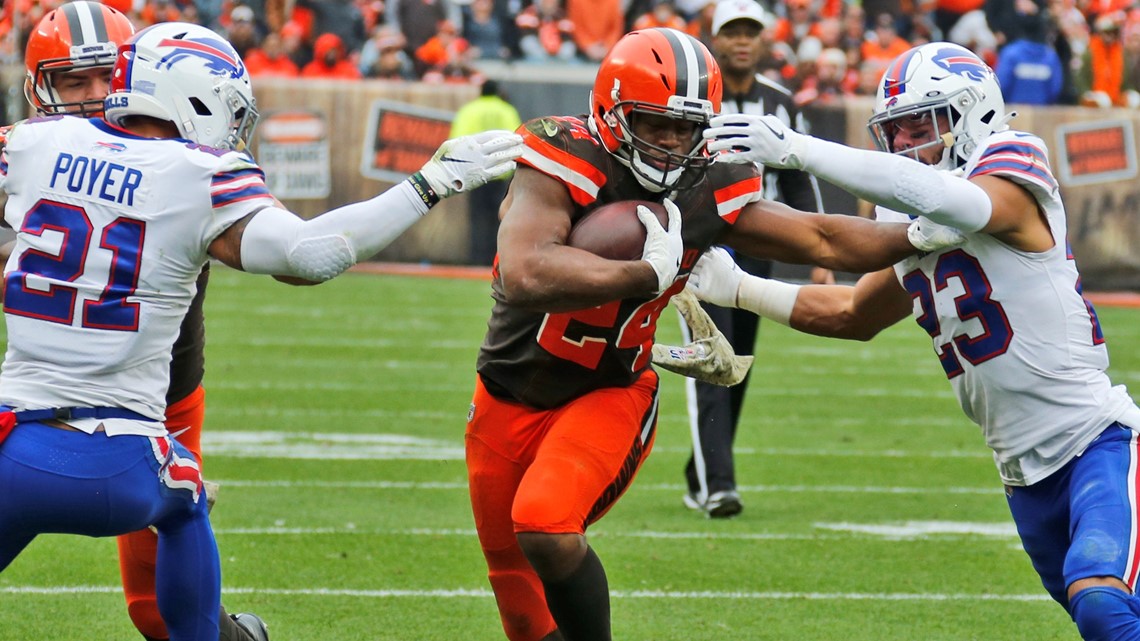 With emotions running high in the rivalry because of the brawl in the final eight seconds that marred a 21-7 Browns win two weeks ago, the players know keeping composure will be of utmost importance.
"It will be huge," Chubb said. "It will be loud and all that comes with it, but we have to stay together, stay composed and just play our game.
"We know what we're up against and we know how it's going to be playing there. It's just us ignoring everything and continuing to do what we've been doing, starting with today, getting better. How can we get better today and carry that on through the rest of the week and put it all together on Sunday?"
Hunt added, "Honestly, I just focus on myself and worry about what I can do to get better each and every day and worry about what the team can do."