CLEVELAND — Cleveland Browns cornerback Denzel Ward missed four games over the first half of the 2019 regular season because of a hamstring injury, but in the five games since his return to the lineup, he has seemingly regained his top form.
The Browns' coaches feel they are getting the kind of player who earned a Pro Bowl berth in his rookie year.
"Denzel is playing lights out since he came back against the Patriots, and it starts with how he is practicing," Browns defensive coordinator Steve Wilks said. "Denzel has just been lights out in practice, and you can see that in a game."
Browns coach Freddie Kitchens added, "I think he has gotten better at competing on every snap. Denzel is playing really good right now, and he needs to continue, but I want more out of him. I want him to continue to get his hands on balls. When you start getting your hands on footballs, that starts creating turnovers. He is playing really good, and I want more."

In those five games since his return, Ward has registered 17 total tackles, including 16 solo stops and one assist, with seven passes defended. Overall in 2019, Ward has registered 24 total tackles, 20 solo stops and four assists with the seven passes defended.
"I feel I have been playing pretty well," Ward said. "I still have a lot of things that I still have to work on though and prove that. I feel that I have been playing a lot better ball than towards the beginning of the season."
Ward credits his recent successes to learning better "off-the-field habits" and the importance of "taking care of my body" over the last year, and believes his attention to detail is putting him in position to make plays.
"I am a smarter player this year, just learning the playbook, how to watch film and how to translate that over to the game of the films that I watch on the team we may have that week or from the scouting of the players that I do," Ward said.
"I feel that I am just a much smarter player on the field, and I am able to remember what I watch in the classroom and take it out there on the field."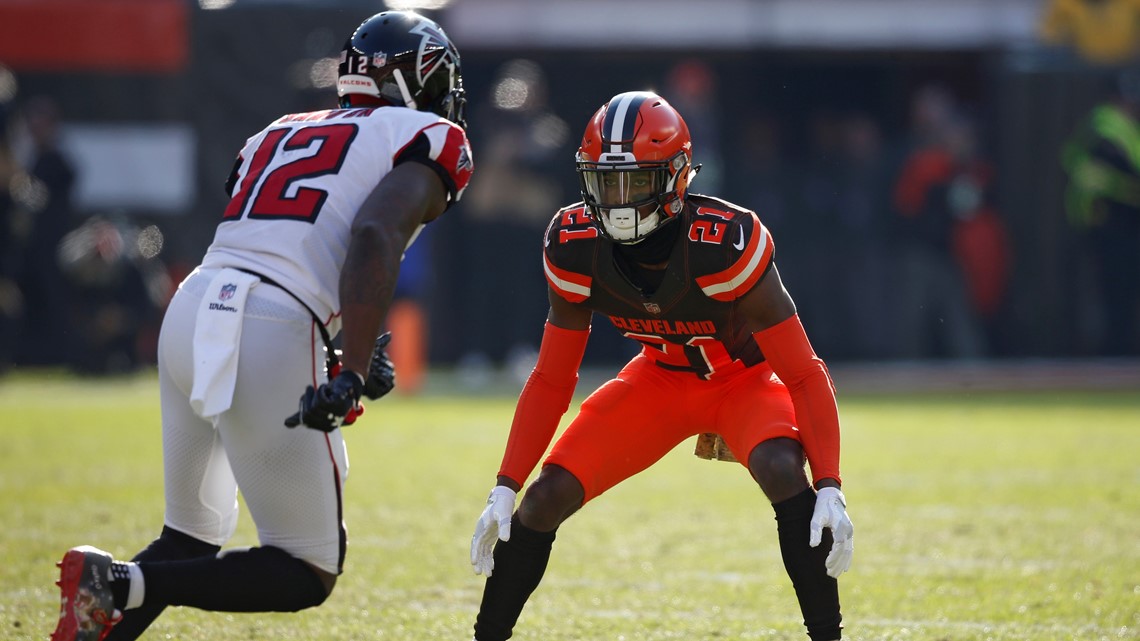 In addition to honing his own skills, Ward has taken up the mantle of showing a younger player the ropes, as he is working to help rookie cornerback Greedy Williams adjust to life in the National Football League after a standout career at Louisiana State University.
"He has been playing well," Ward said. "Like all of us, we have stuff that we need to work on still to better ourselves and better the team. He has been playing decent, and we just have to continue to improve each week.
"He is just comfortable. He plays with a lot of confidence out there. Whether he gives up a catch or not, he is going to go out there and play the next play harder than he did the last. He is going out there with that confidence. He has the technique and the physical ability to go out there and play with anybody and any of those guys. That is just pretty much it."