CLEVELAND — Former Cleveland Browns linebacker Clay Matthews has taken his rightful place among the greatest players in franchise history.
Already a member of the Browns Legends, Matthews was honored with induction into the "Ring of Honor" at FirstEnergy Stadium during the Sunday Night Football game against the Los Angeles Rams, for whom his son, Clay Matthews III, plays.
You can re-watch the whole ceremony in the tweet below:
"I was honored," Matthews said in a release when the honor was announced last month. "I mean, the Browns have a pretty good legacy of players in that group. We lived through that generation of players, mostly in the 60s, who were so successful, and to be included in that group is just an honor.
"It seems like they're doing a pretty good job of picking talent around there, so I'm going to ride that wave. The Browns, even though they had a little hiccup for a while when the team went away and came back, that's what you think of when you think of the NFL. At least for myself growing up, the Browns, Packers, Bears, those type of teams that were there from long ago. To be included at this level is just a huge honor."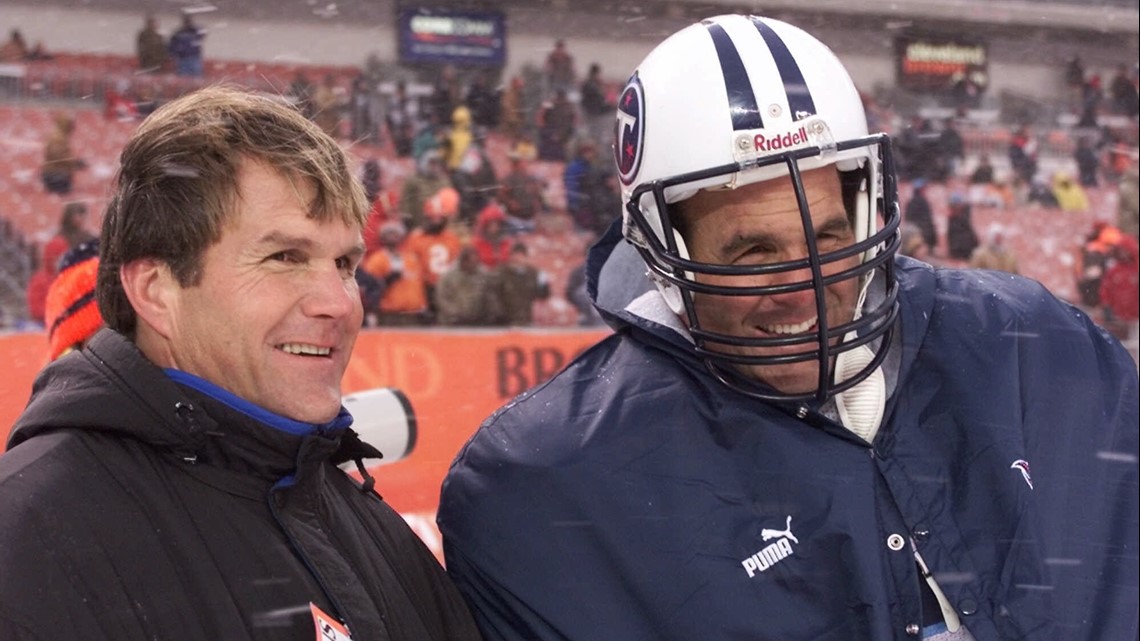 A first-round pick of the Browns in the 1978 NFL Draft, Matthews spent 16 years in Cleveland, where in 232 games, 216 of which were starts, he registered 76.5 quarterback sacks, 1,430 total tackles, 14 interceptions, 24 forced fumbles and 13 recoveries.
A four-time Pro Bowler in Cleveland, Matthews ranks first in Browns history with 76.5 sacks, games played and most consecutive seasons, as well as second in total years of service to the organization.
Despite playing a physical position where making violent collisions were commonplace, Matthews set a standard for the rest of the defense and proved remarkably durable over his 19-year career.
Overall, Matthews played in 278 games, making the start in 248 contests, and was on the field for 12 or more games in all but one season in his nearly 20-year NFL career.
Created by former team executive Mike Holmgren, the "Ring of Honor" has recognized the franchise's 16 Hall of Famers (15 players, one coach), as well as former All-Pro left tackle Joe Thomas for his 10,363 consecutive snaps played streak, and now, Matthews.
When Matthews joined the "Ring of Honor," he was supported by family, friends and former teammates, as well as a loyal legion of fans.
"I think it is great," said Browns special teams coach Mike Priefer, a Northeast Ohio native who grew up watching Matthews play. "What a great player he was. You guys know that. Just growing up, he was one of the stalwarts of that defense. He always played so hard. He always just seemed to show up every week. He was a fun guy to watch when I was a young man growing up.
"Whenever we beat Pittsburgh, that was always fun. He helped us beat them a few times. Not as much in the 70s, but the 80s were pretty good that I remember."