CLEVELAND — The Cleveland Browns continued their coaching search Monday and spoke with a former assistant from the Eric Mangini era (2009-2010).
Just two days removed from the Buffalo Bills getting knocked out of the postseason with an overtime loss at the Houston Texans, offensive coordinator Brian Daboll met with front office executives who make up the Browns' search committee and discussed the team's head coaching vacancy.
With the Bills' 2019 season coming to an end by being eliminated from postseason play by the Texans in Houston Saturday, if the Browns choose Daboll as their next on-field leader, they could do so immediately, and then, begin searching for the club's next general manager.
The Browns cited wanting their next head coach to have NFL experience, and Daboll certainly checks boxes in that regard, as he has nearly two decades of service to the game at the collegiate and professional levels.
A five-time Super Bowl Champion assistant coach, Daboll started his coaching career as a volunteer at William and Mary before serving two years as a graduate assistant at Michigan State University, and then, taking his skills to the professional ranks.
Daboll was a defensive assistant with the New England Patriots (2000-2001), and later, served as the wide receivers coach (2002-2006) before becoming the quarterbacks coach of the New York Jets for two years (2007-2008).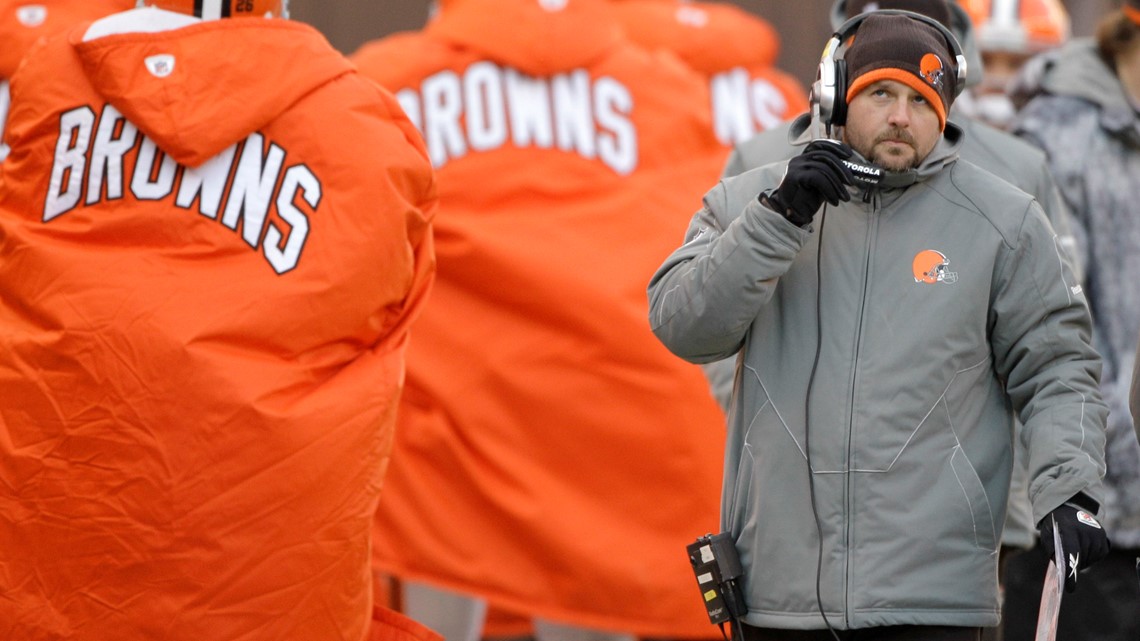 Daboll began his career as a play caller as the offensive coordinator of the Browns (2009-2010), which he continued with the Miami Dolphins (2011), Kansas City Chiefs (2012) and Bills (2018-present).
From 2013-2016, Daboll was the Patriots' tight ends coach and spent the 2017 season as the offensive coordinator for the University of Alabama Crimson Tide.
Along with Daboll, the Browns confirmed their interview with San Francisco 49ers defensive coordinator Robert Saleh on Saturday.
Prior to the weekend, the Browns' search committee, comprised of chief strategy officer Paul DePodesta, owner Jimmy Haslam and fellow front-office executives JW Johnson and Chris Cooper, interviewed Super Bowl winner Mike McCarthy and Baltimore Ravens offensive coordinator Greg Roman last Thursday and Kansas City Chiefs offensive coordinator Eric Bieniemy last Friday.