CLEVELAND — How can the Cleveland Browns improve what was one of the worst run defenses in the National Football League during the 2019 season, especially after the loss of star defensive end Myles Garrett?
That is a question the Browns are exploring during their latest coaching search, and addressed the matter by speaking with San Francisco 49ers defensive coordinator Robert Saleh in California Saturday morning. Saleh is the first coach the Browns have interviewed with a predominantly defensive background.
The Browns were able to interview the candidates from San Francisco this weekend because the 49ers are on a bye week after clinching the No. 1 seed in the NFC Playoffs with last Sunday's win over the Seattle Seahawks.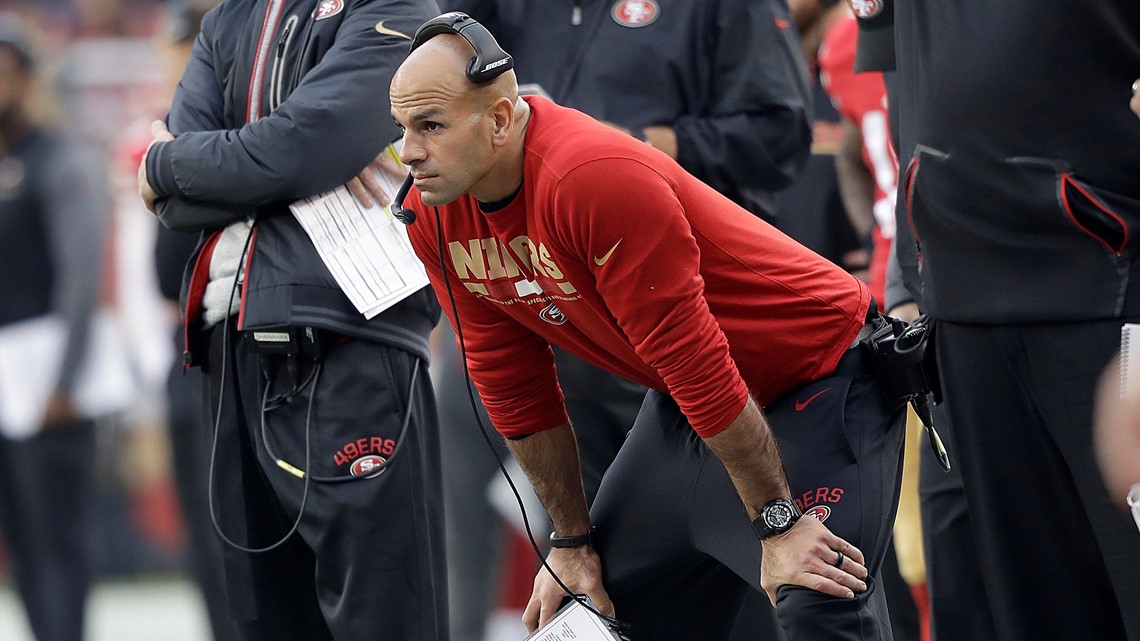 A Dearborn, Michigan native, Saleh is a 15-year coaching veteran, the last three of which have been as the 49ers' defensive coordinator.
Saleh is a well-travelled coach with vast experience at the college and professional levels. Following his playing career at Northern Michigan University, Saleh worked as an assistant on both sides of the ball at Michigan State before moving onto Central Michigan, the University of Georgia, and then, the NFL.
Saleh began his journey in the professional ranks with the Houston Texans, first as an intern (2005), and then, defensive assistant (2006-2008) and assistant linebackers coach (2009-2010). During his time in Houston, linebackers DeMeco Ryans (2006) and Brian Cushing (2009) were named AP Defensive Rookie of the Year.
Then, Saleh became a defensive quality coach with the Seattle Seahawks (2011-2013) before moving on to lead the Jacksonville Jaguars' linebackers (2014-2016) before joining San Francisco's staff.
In addition to Saleh, the Browns reportedly have interviews scheduled with fellow 49ers assistants in Mike LaFleur and Mike McDaniel Saturday.
Also, the Browns' search committee, comprised of chief strategy officer Paul DePodesta, owner Jimmy Haslam and fellow front-office executives in JW Johnson and Chris Cooper, has interviewed Super Bowl winner Mike McCarthy and Baltimore Ravens offensive coordinator Greg Roman (Thursday), as well as Kansas City Chiefs offensive coordinator Eric Bieniemy (Friday).