CLEVELAND — Browns cornerback Kevin Johnson had to be taken to the hospital after suffering a lacerated liver during practice Wednesday, the team confirmed.
Club officials say Johnson sustained an abdominal injury when another player landed on him, and tests later revealed the laceration. He is currently "resting comfortably" at University Hospitals Cleveland Medical Center, where he is expected to remain for at least the next 24 hours.
Get more Browns news here
Johnson is in his first season with the Browns after spending his first four years with the Houston Texans followed by 2019 with the Buffalo Bills. A former first-round pick out of Wake Forest, the 28-year-old has tallied 19 pass deflections and an interception during his career.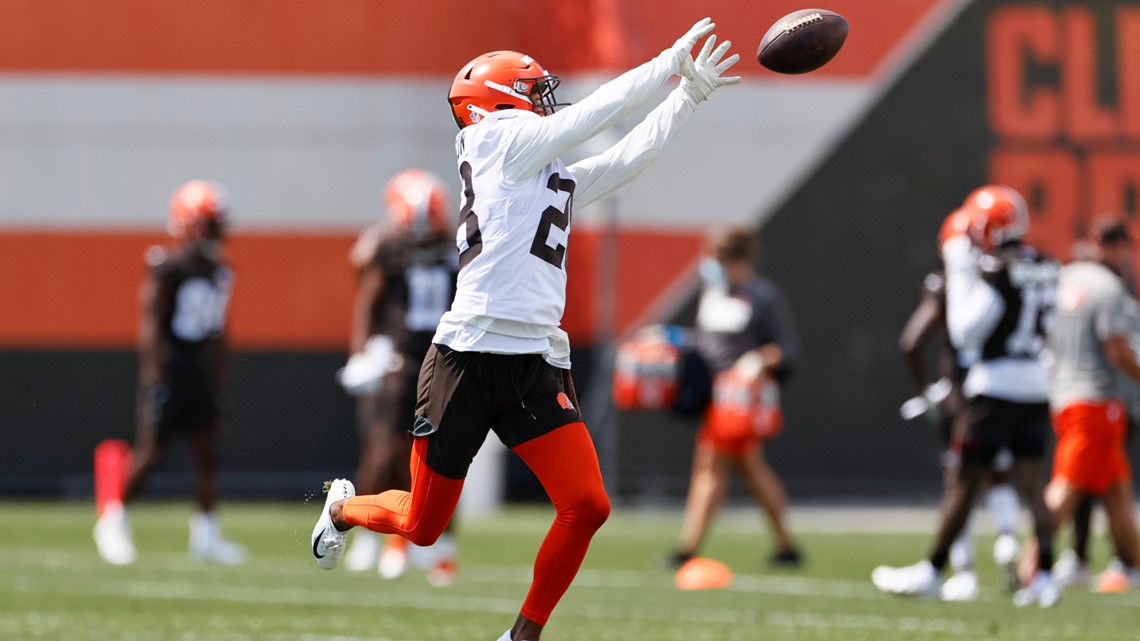 Johnson joins nine other players on the Browns' injury report, including Pro Bowlers Nick Chubb (concussion) and Myles Garrett (hamstring), each of whom sat out practice yesterday. Cleveland is slated to begin its season on Sept. 13 against the Baltimore Ravens, a little over three weeks away.