Unfortunately, they also suffered a major blow to their offensive line.
Right tackle Jack Conklin was carted off the field with a knee injury. Head coach Kevin Stefanski wouldn't specify the former All-Pro's status following the game, but admitted it "doesn't look good."
"Obviously you wait for the imaging on those things," Stefanski told reporters. "Just, the early test, not good."
The fear is that Conklin may have suffered a season-ending ailment, possibly an ACL tear. Stefanski said he feels "absolutely awful" for the eight-year veteran who is in his fourth season with Cleveland.
"You absolutely hate to see those things on guys that are such a big part of what we are," the head coach added. "So, he's hurting, I'm hurting, his teammates are hurting for him, but we'll hold out hope there on that one."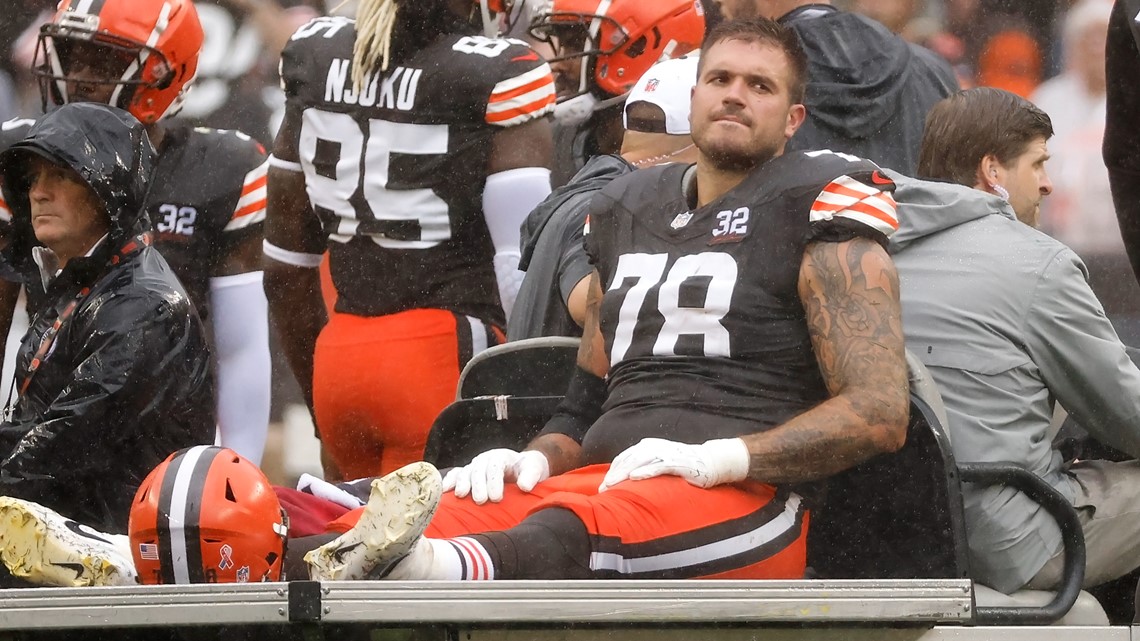 A former first-round pick out of Michigan State, Conklin was a first-team All-Pro with the Tennessee Titans in 2016 and again for the Browns in 2020. However, he has also missed a total of 13 games during his Cleveland tenure, including three a year ago.
Despite the injury concerns, the Browns re-signed Conklin to a four-year, $60 million extension towards the end of last season. That meant all of the team's O-line starters would be returning, but with Conklin now out, it appears rookie Dawand Jones will be the next man up.
Jones replaced Conklin for the majority of the game Sunday, and Stefanski praised the 22-year-old's performance.
"I thought he performed admirably in throwing him in there in a tough spot," he said of the fourth-round pick out of Ohio State. "I could give you a better evaluation once I watch it, but [he] seemed to block his guy."
Besides Jones, James Hudson III will give the Browns depth at offensive tackle. Other backup linemen include Nick Harris and Luke Wypler.