CANTON, Ohio — Browns fans have been waiting for this moment for five years.
Legendary left tackle Joe Thomas is officially on the ballot for the Pro Football Hall of Fame, having been named one of 129 Modern-Era nominees on Tuesday. The rock of Cleveland's offensive line for more than a decade is in his first year of eligibility.
The third overall pick in the 2007 NFL Draft out of Wisconsin, Thomas was one of the few bright spots of what was a dark period for the Browns, who unfortunately posted a dismal record of 48-128 during his 11 seasons with the team. Despite this, Thomas established himself as one of the league's elite when it came to protecting the blind side, earning 10 Pro Bowl nods and six first-team All-Pro selections during a stellar career. Even more impressive was his streak of 10,363 offensive snaps played, believed to be a record.
Sadly for Thomas, that "Iron Man" streak that lasted the entirety of his pro tenure abruptly ended on Oct. 22, 2017, when he tore his triceps during a game against the Tennessee Titans. It would prove to be his swan song as a player, as five months later he announced his retirement from the NFL.
Although the Browns as a team wasted Thomas' amazing talents, he has remained forever loyal to the only organization he ever knew, and openly roots for them every chance he gets. The club immortalized the number "10,363" on its Ring of Honor in 2018 in recognition of the streak, and just this past Sunday he was enshrined as the latest member of the Browns Legends Program. To mark the occasion, he even fired up the crowd pregame by smashing a guitar in true Cleveland fashion.
Besides Thomas, former All-Pro return specialists Eric Metcalf and Josh Cribbs (one of JT's longtime teammates) are also among the nominees. Both are among the NFL's top 50 all-time leaders in all-purpose yards, and Cribbs holds a share of the league record with eight kickoff returns for touchdowns.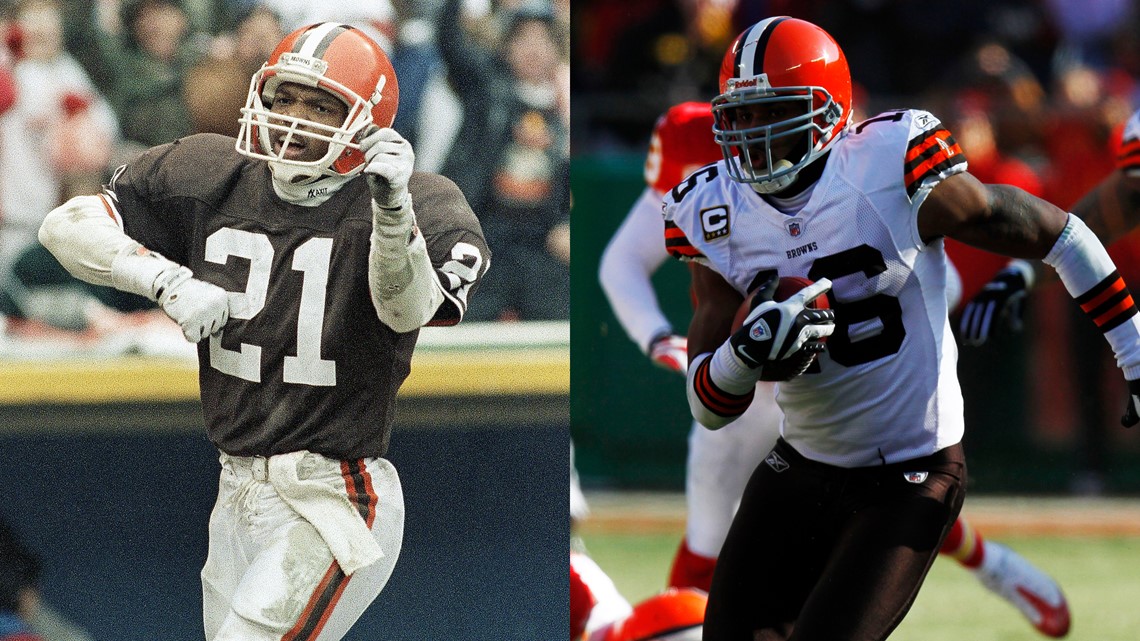 The Modern-Era committee can induct a maximum of five nominees per year, with semifinalists and finalists being chosen before the eventual inductees are announced the day before the Super Bowl. Other notable first-time nominees include Darrelle Revis, Dwight Freeney, and Jahri Evans, while Reggie Wayne, DeMarcus Ware, and Zach Thomas are among the holdovers from previous ballots. Summit County native and Kent State alum James Harrison is also nominated for the first time.
Click here to see the full Modern-Era ballot.