WESTFIELD, Ind. — Cleveland Browns running back Kareem Hunt reported to training camp with a groin issue that kept him out of everything for more than a week and away from full-team repetitions even after his return.
However, when the Browns travelled to Grand Park in Westfield, Indiana for joint practices with the Indianapolis Colts, Hunt saw his first extended action in the full-team drills and made a positive first impression on his teammates and coach.
"I thought he looked good for not taking any (team) reps up to this point," Browns coach Freddie Kitchens said after Wednesday's practice. "He broke out on a few, embraced his speed and all those things you see on tape actually play in the game. He has been good in the pass protection. He is right where we want him to be."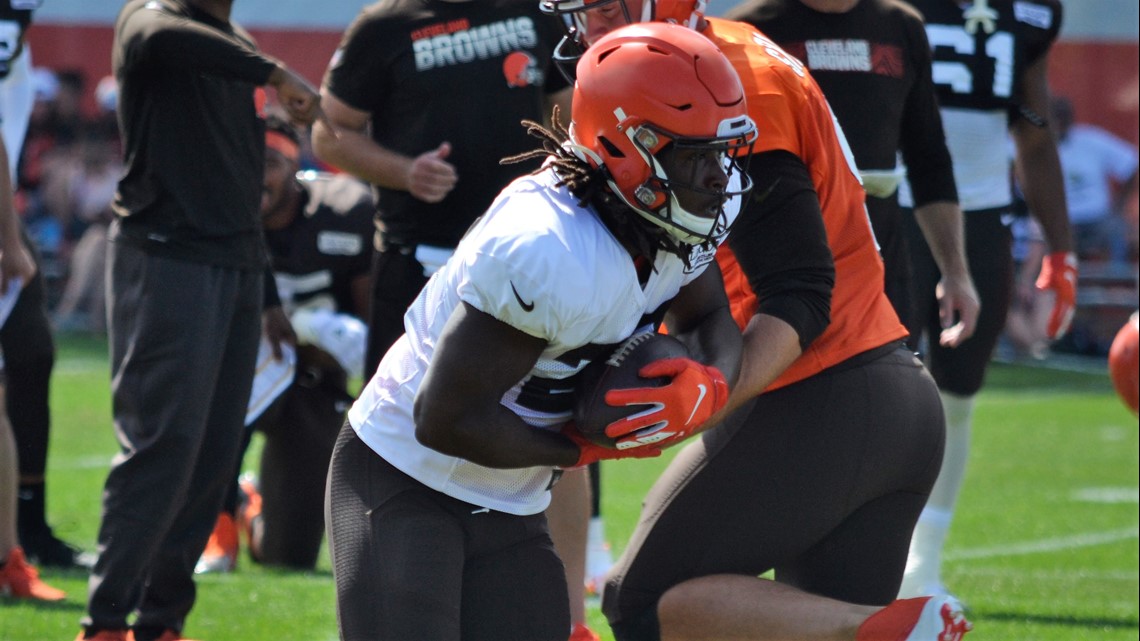 The Browns were happy to see Hunt make impactful plays, not only because of his missing the first two weeks of training camp, but also, for the fact that he is facing an eight-game suspension to start the season.
A standout player for Willoughby South High School and the University of Toledo, Hunt was released from his rookie contract with the Kansas City Chiefs on November 30, 2018 when video showed him pushing, and later, kicking a woman at The 9 Hotel in Downtown Cleveland. Since that video became public, reports of other incidents involving Hunt have surfaced.
During the video, the 23-year old Hunt was seen having to be physically restrained by another member of a group that had gathered in a hallway.
At the time of Hunt's release, the Chiefs said he was less than honest in his account of the incident.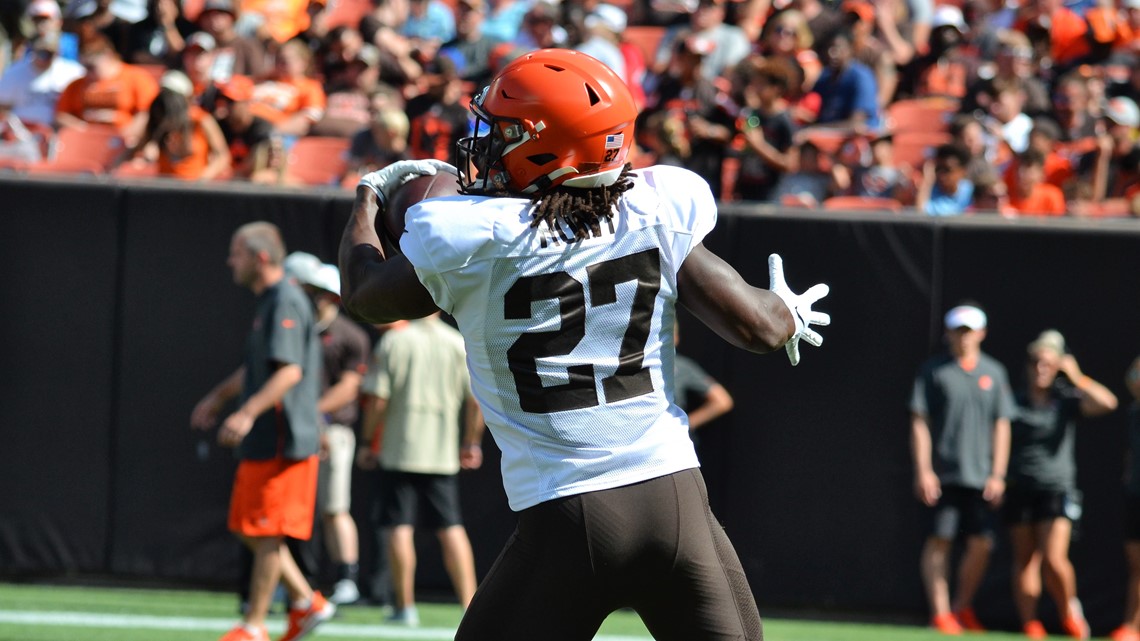 Since his release from the Chiefs in late November, Hunt has sought counselling for his off-the-field issues.
Factoring in the end of the 2018 season, it will be nearly one calendar year in-between Hunt's last and next appearances in an NFL regular-season game, but the Browns are willing to wait.
"It is great to have Kareem out there, the special talent that he is and to get out there with us because he is going to have a long wait until he plays," quarterback Baker Mayfield said. "(It's good) to get some reps with us to where that itch gets back for him."