In truth, though, it might be among the most important stats of all, as the team's current turnover margin of -6 is among the worst in the NFL. Star defensive end Myles Garrett seems to view it as a primary reason why the Browns are currently 3-7, and he doesn't believe there's been enough of an effort to correct the problem.
"It's got to be more of an emphasis in practice," Garrett told reporters following the game. "It's been a lack of importance when we go out there and practice, and it's got to be more important to us if we want to force those takeaways in the game."
Garrett further said the defense was "not reaching" the goals that have been set during those practices, and emphasized that again when asked to clarify. He also acknowledged the season-long "mistakes" of the entire defense, but said he and others could "only start covering up these mistakes even more if we start taking the ball away before [other teams] even get rolling."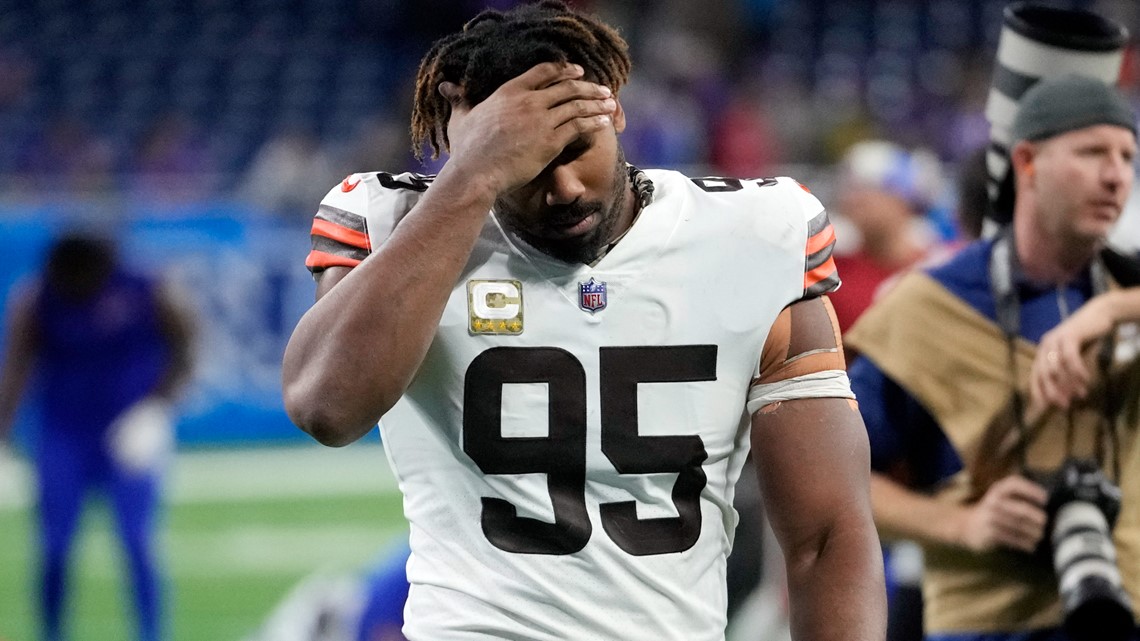 The numbers speak for themselves: Cleveland has forced just eight turnovers this year, compared to 14 giveaways. For his part, Garrett has forced two fumbles during the campaign and on Sunday tallied a sack to bring his season total to 8 1/2.
But as a whole, the defense has largely been viewed a disappointment, and this week allowed the Bills to score 25 straight points after the Browns built an early 10-3 lead. Coordinator Joe Woods has much of the criticism, and while Garrett has not called out his coaches directly, he did say the team's troubles are linked to a lack of "focus."
"That's been our biggest weakness at this point, not having that attention to detail, not focusing and not finishing," he explained. "Those little things keep getting us. Those penalties. The special teams mistakes that we had, and just not being where we're supposed to be."
When asked specifically of the defense has "let the team down," Garrett responded, "I do not believe so."
The Browns are currently off to their worst 10-game start since Garrett's rookie year in 2017, when they ended up finishing a disastrous 0-16. Still, Garrett is not giving up.
"We have to keep on pushing," Garrett said. "There's still seven more games and things like this move our destiny out of our hands, but we just got to keep going forward and try and get into that win column."