CLEVELAND — Cleveland Browns quarterback Baker Mayfield has completed only 60.3 percent of his pass attempts over the first two games of the 2019 regular season, and he has shouldered the blame for the offense's inconsistent play.
But according to those who work with Mayfield on a daily basis, Mayfield is doing whatever he can during practices and meetings to get things moving in a more positive direction, starting with this week's Sunday Night Football game against the Los Angeles Rams in Cleveland.
"I think he has played his butt off," Browns offensive coordinator Todd Monken said earlier this week. "I think he has competed awfully, awfully hard. Other than the backend of the first game when we were down and that is his nature to try and make a play, but I think he has played awfully well."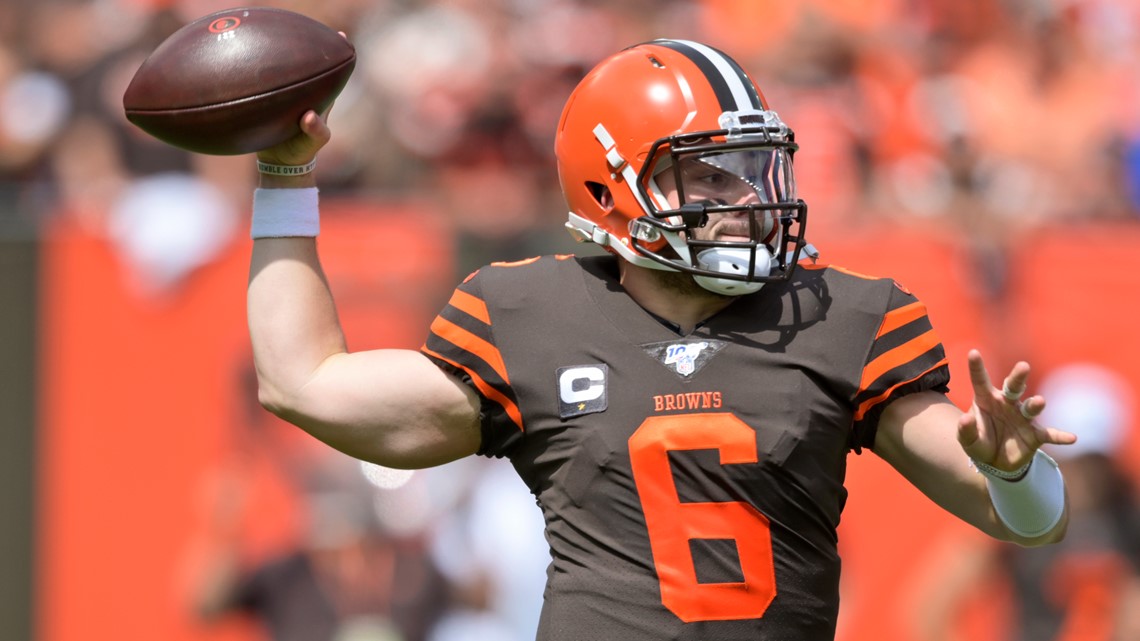 Mayfield has completed 44 of his 73 attempts for 610 yards and two touchdowns against four interceptions, including three in a 43-13 loss to the Tennessee Titans at FirstEnergy Stadium in Cleveland on Sunday, September 8.
Despite having to go on the road after a disappointing home loss, Mayfield led five scoring drives and helped pace the Browns to a 23-3 victory over the New York Jets at MetLife Stadium in East Rutherford, New Jersey in front of a national television audience on Monday Night Football.

Mayfield completed 19 of his 35 attempts for 325 yards and one touchdown, an 89-yard scoring pass to wide receiver Odell Beckham Jr., against one interception. Mayfield found Beckham Jr., who had himself quite the return to MetLife Stadium, with six passes for 161 yards and the aforementioned touchdown.
"I am sure he would say that he can play better, but in my eyes, there are a lot of things that go into that," Monken said. "We have to scheme it better. We have to play better up front. We have to do a better job in terms of everywhere -- route running or you name it. It is all of us to put ourselves in a better position to be more consistent.
"At times, we have been choppy. That is all of us. There is not just one area you fix. We are close. We just have to continue to build on the things we are doing every day, and then, continue to get better at it."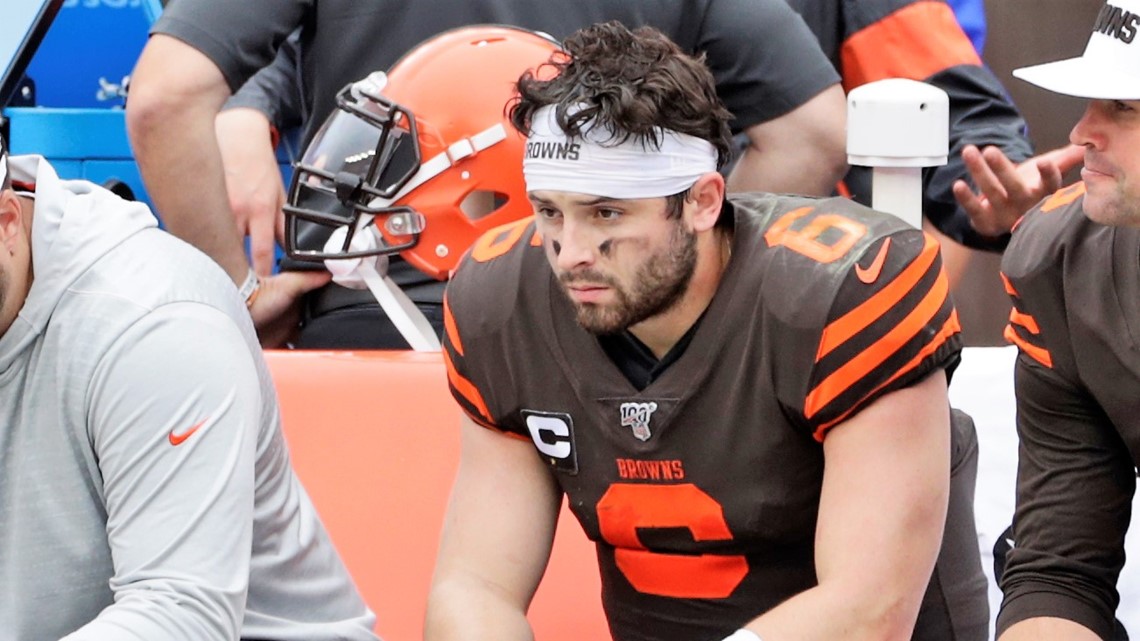 Monken and the Browns' offensive coaches are looking to develop more consistency, and they will try and start that in prime time when they take on the reigning NFC Champion Rams at FirstEnergy Stadium on their first appearance on NBC's Sunday Night Football since 2008.
And it will not be an easy task as Rams defensive tackle Aaron Donald is one of the highest paid and most productive defenders in the NFL with a penchant for getting into the backfield and disrupting opposing offenses.
In five-plus seasons with the Rams, Donald has recorded 59.5 sacks, including a league-best 20.5 during the 2018 season. Donald has three single-season double-digit sack totals to his name (2015, 2017-2018), including a career-best 20.5 last year.
"(We are) trying to get the ball in rhythm, quick-game rhythm throws," Monken said. "Some of that comes with screen games, some of it comes in the RPO (run-pass option) world, some of it comes in scheme and some of it comes in protection. It is all of the above. Something we have to be better at."