CLEVELAND — The Cleveland Browns have taken an active role in social justice initiatives over the last three seasons, and the players took that commitment to the next level in their support of the Lutheran Metropolitan Ministries.
Along with the team, the Browns players personally contributed to make a $100,000 donation to Lutheran Metropolitan Ministries' Breaking New Ground affordable housing initiatives to provide stable housing "for families exiting homelessness, particularly those who are impacted by the criminal justice system."
"It means a lot to me to be part of this organization, first and foremost," linebacker Christian Kirksey said. "Back home, you see a lot of people who are homeless and you always want to be a part of the change and you always want to help out whenever you can.
"Everybody has to have a helping hand, regardless of your profession and regardless of what you do. We are all a community, we are all a city and everybody plays their part. With the Browns, everybody sees us on Sunday and sees us trying to score touchdowns, make tackles and win games, but we are also out in the community and trying to be a part of the people because at the end of the day, we are all people."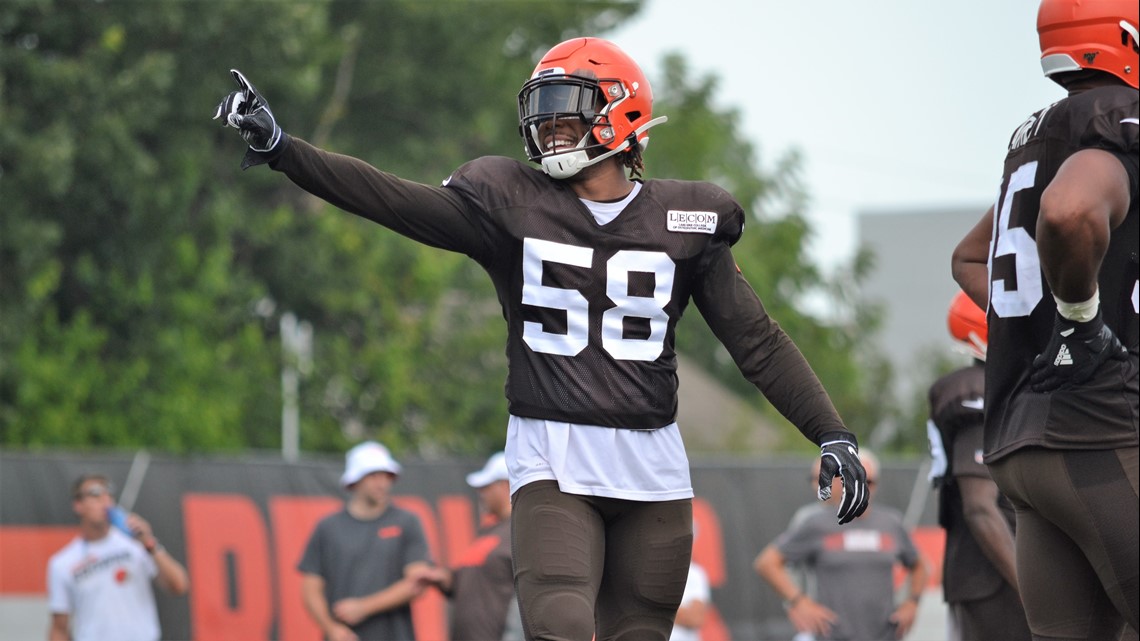 Breaking New Ground's innovative rental model "is structured through the purchasing and renovation of up to 20 homes in the St. Clair-Superior neighborhood" and is "supported by affordable rents and connections to support services to families in need."
On Friday evening, Browns wide receiver Odell Beckham Jr. announced that he was donating 100 blankets to the Lutheran Metropolitan Ministry's Men's Shelter.
"I wanted to do something great for the city of Cleveland who have shown me nothing but love," Beckham said in a video recorded before he and the Browns left for Sunday's game in Arizona.
The Browns' $100,000 donation was the "marquee moment" during Day 6 of the Browns Give Back's "10 Days of Giving" as part of the team's yearlong commitment to education, youth football and inspiring volunteerism through its First and Ten movement.
Browns owner Dee Haslam is a member of the NFL's player-owner social justice committee, established in 2017 in response to players calling for social justice reform.
"As part of our Breaking New Ground campaign, we are tackling family homelessness and we are going to provide affordable rent and access to supportive services for our tenant families," LMM Chair of the Board Nicole Braden Lewis said. "The Browns made a major gift to our campaign and we are so thankful for the Browns' support and partnership in this project."