CLEVELAND — With last Monday marking the start of the "legal tampering" period, NFL free agency has now been going on for a week.
And while there are still signings to be made -- as well as the entire NFL Draft -- the moves the Cleveland Browns have already made will help guide their moves through the remainder of the offseason.
With that in mind, let's take a look at the Browns' new projected depth chart for 2020 and what it might mean for their plans moving forward.
Quarterback
Baker Mayfield
Case Keenum
Garrett Gilbert
Baker Mayfield remains the undisputed starter, but the signing of Case Keenum (3 years, $18 million, $10 guaranteed) gives Cleveland the insurance policy it lacked in 2019. With Keenum on board, Garrett Gilbert's roster status could be in question as it would make sense for the Browns to add a more developmental-type of quarterback to the roster.
Running back
Nick Chubb
Kareem Hunt
Dontrell Hilliard
Kareem Hunt is a restricted free agent, but after having issued a second-round tender, he'll most likely be back in Cleveland in 2020. Nick Chubb is one of the NFL's best and Dontrell Hilliard possesses enough experience and special teams skills that a return as the Browns' No. 3 running back makes sense.
Fullback
After not having much use for the position in recent years, the Browns acquired fullback Andy Janovich in a trade with the Denver Broncos. While the Nebraska product's primary role will be as a blocker, he's also shown some ability as a pass-catcher out of the backfield.
Wide receiver
Odell Beckham Jr.
Damion Ratley
J'Mon Moore
Wide receiver
Jarvis Landry
Khadarel Hodge
D.J. Montgomery
Despite Odell Beckham Jr. and Jarvis Landry being two of the league's most talented -- and most highly paid -- players at the position, the Browns are otherwise lacking in at wide receiver, especially with restricted free agent Rashard Higgins still un-signed. Even though head coach Kevin Stefanski typically favored two-wide receiver sets during his time in Minnesota, it may make sense for the Browns to take advantage of one of the deepest wide receiver draft classes in recent memory.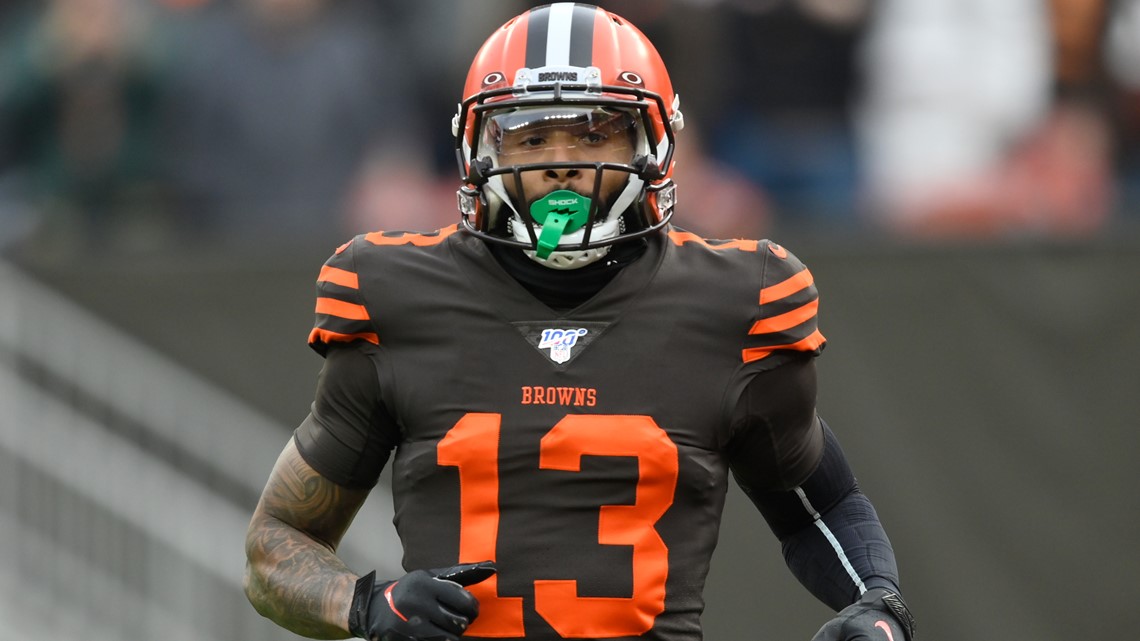 Tight end
Austin Hooper
David Njoku
Stephen Carlson
Pharaoh Brown
With a 4-year, $42 million contract, the Browns made Austin Hooper football's highest-paid tight end. And while Cleveland has remained publically committed to David Njoku, Hooper's deal would seem to suggest that the former first-round pick's future will be elsewhere.
Given Stefanski's affinity for two-tight end sets, it still may make sense for the Browns to hold onto Njoku for at least one more year. If that's the case, Stephen Carlos and Pharaoh Brown will likely be in competition for Cleveland's No. 3 tight end spot.
Left tackle
Chris Hubbard
Kendall Lamm
Left guard
Center
J.C. Tretter
Willie Wright
Right guard
Wyatt Teller
Colby Gossett
Right tackle
The Browns signed right tackle Jack Conklin to a 3-year, $42 million contract ($30 million guaranteed), but still possess a massive hole at left tackle that may very well be filled with the No. 10 pick of the 2020 NFL Draft. Right guard also remains a concern, as does the overall depth of Cleveland's offensive line.
Defensive end
Myles Garrett
Chad Thomas
Trevon Young
Defensive end
Olivier Vernon
Porter Gustin
Robert McCray
The highest-paid player on the Browns roster, Olivier Vernon was thought to be a potential cap casualty, but it currently appears he'll return to once again team with the recently reinstated Myles Garrett. Overall depth at pass-rusher remains a concern, especially with Vernon's future in Cleveland in question.
Defensive tackle
Larry Ogunjobi
Andrew Billings
Justin Zimmer
Defensive tackle
Sheldon Richardson
Daniel Ekuale
Brandin Bryant
Free-agent signee Andrew Billings adds some depth and versatility to the formidable starting duo of Larry Ogunjobi and Sheldon Richardson. With Ogunjobi entering the final year of his contract, Billings' one-year audition could prove pivotal for Cleveland's plans at the position moving forward.
Will linebacker
Mike linebacker
B.J. Goodson
Willie Harvey
Sam linebacker
Sione Takitaki
Jermaine Grace
After a promising rookie season, Mack Wilson is the lone returning starter in the Browns linebacking corps, while free-agent signee B.J. Goodson will be tasked with replacing the team's leading tackler, Joe Schobert. The wild card of the unit will be 2019 third-round pick Sione Takitaki, who could start on the outside if Cleveland doesn't add a more viable alternative later this offseason.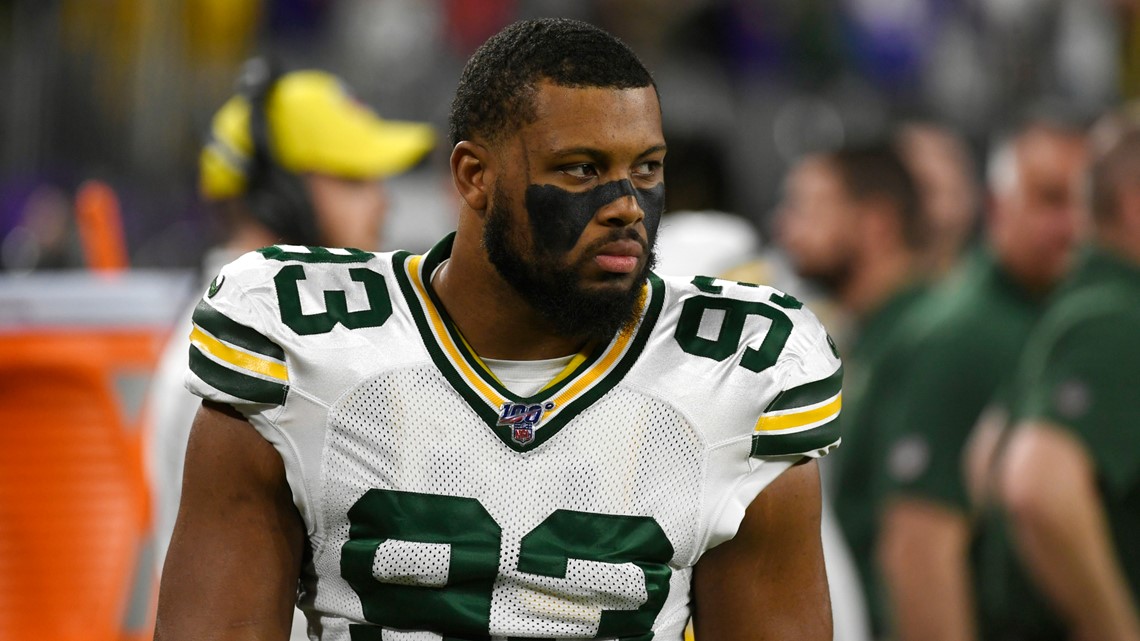 Cornerback
Denzel Ward
Terrance Mitchell
Robert Jackson
Cornerback
Greedy Williams
Donovan Olumba
Kevin Johnson
Donnie Lewis Jr.
Denzel Ward and Greedy Williams return as the Browns' starters, with veteran Terrance Mitchell providing depth. Free-agent signee and former first-round pick Kevin Johnson will serve as Cleveland's primary slot corner, but can also play on the outside if necessary.
Safety
Karl Joseph
Sheldrick Redwine
Safety
Andrew Sendejo
J.T. Hassell
The Browns have a pair of new starters at safety in Karl Joseph and Andrew Sendejo, although both players are currently on one-year contracts. Both players possess enough versatility that 2019 second-round pick Sheldrick Redwine may find his way onto the field, while the short-term nature of Joseph and Sendejo's contracts could keep the safety position a priority in the draft.
Punter
Kicker
Punt/kick returner
Second-year special teamers Jamie Gillan and Austin Seibert return after strong rookie seasons, while free-agent signee JoJo Natson will look to bolster a lackluster Browns return game.