BEREA, Ohio -- Be it "The It Factor" or competitive spirit, there is just something about Cleveland Browns rookie quarterback Baker Mayfield that people gravitate toward and rally around, both on and off the football field.
Although Mayfield has yet to take a meaningful snap in the National Football League, his first-year teammates are excited about the prospects of playing alongside the 2017 Heisman Trophy winner.
"It is going to be crazy," wide receiver Damion Ratley said. "I like the dude. I loved him in college. I love watching him. A good buddy of mine, (Jacksonville receiver) DeDe Westbrook played with him and threw him a lot of touchdown passes.
"I know that he is accurate, and that he can throw a fast guy a deep ball. I am always in favor of that. I love that he can scramble and make plays happen. I love to win, too. He has got that mentality, a winner's mentality, and that he is going to put first before anything. That is what I think, too -- team and winning. I love to win and I know that he does, too, so I am going to love playing with him."
The 6-foot-1, 215-pound Mayfield put together a Heisman Trophy-winning campaign where he completed 285 of his 404 throws (70.5 percent) for 4,627 yards and 43 touchdowns against six interceptions to cap off a four-year career that started at Texas Tech University.
"He is an outstanding player," running back Nick Chubb said. "He is able to make throws that you are not supposed to make, and you can tell that he is a very fierce competitor, which I love about him. I had been scouting him more than a week before we played him.
"I'm on offense, so if I'm hearing about how good of a player he is, he can pose an exceptional threat and (Georgia) Coach (Kirby) Smart was coming to the offense to tell us we need to score points because it is going to be hard stopping a guy like him. I am happy that we are on the same team."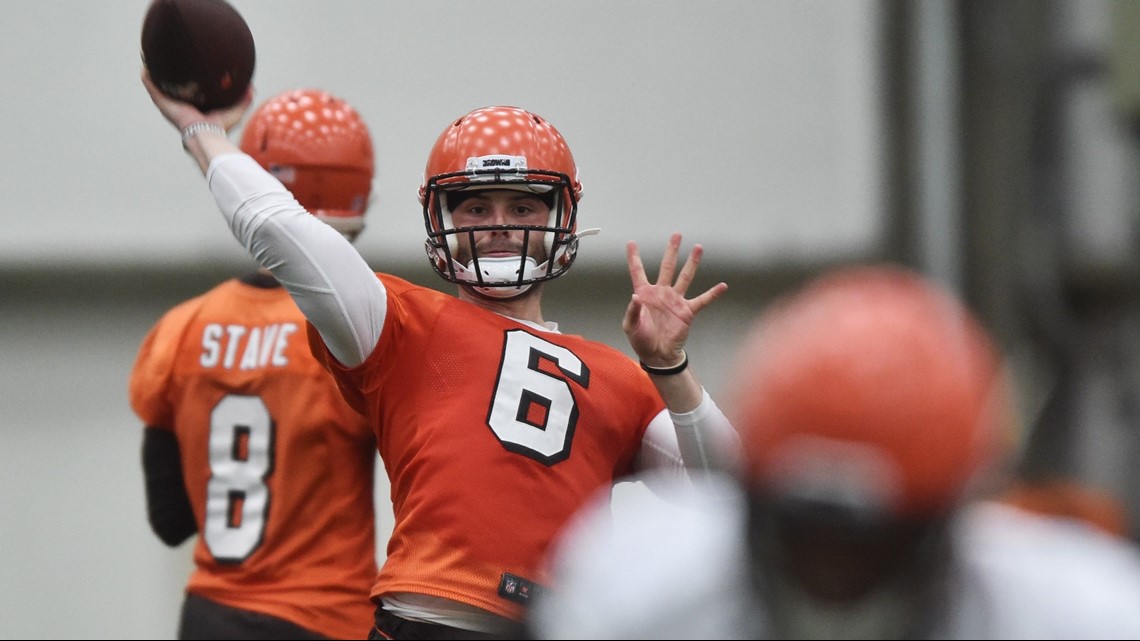 While Mayfield's attitude boiled over into the planting of Oklahoma's flag at the 50-yard line at Ohio Stadium after upsetting the Buckeyes last September to obscene gestures aimed at fans from the University of Kansas later in the season, his new teammates see him as the type of fiery leader that can lead the Browns to success.
"He was the face of that team," Chubb said. "When he does that, they get all the momentum, the fans get involved, and it just helps the team out and picks the spirits up… If he does the same thing for the team we are on, it will be a good thing for everybody."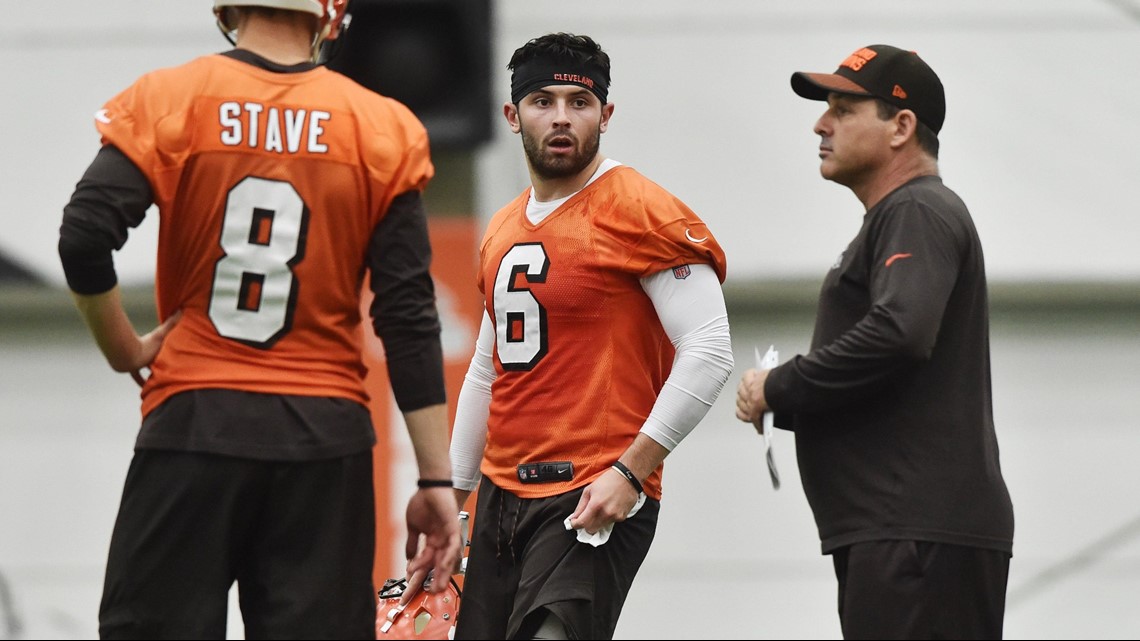 Fellow first-round pick Denzel Ward played opposite Mayfield in Ohio State's secondary, and while the flag planting happened on his home field, he is letting the past be just that in an effort to improve the fortunes of a Browns team with just two winning seasons and one playoff appearance since their return to the NFL in 1999.
"I definitely love and respect Baker Mayfield's competitive nature," Ward said. "I obviously did not like that planting of the flag at Ohio State, but we are on the same team now. We have got a new mission to accomplish."