BEREA, Ohio -- One of the biggest knocks against former Oklahoma quarterback Baker Mayfield ahead of the 2018 NFL Draft was the believe of analysts that he compiled inflated statistics because of the open offense utilized by the Sooners.
But Mayfield believes he played in a more complex system than analysts and fans alike gave him credit for in their critiques of his skills, and subsequently, how his game will translate to the professional ranks.
"It wasn't just a typical air-raid or spread offense that some might put a finger on," Mayfield said at his introductory press conference at Cleveland Browns headquarters last Friday. "Just being able to analyze defenses and put our offense in the best position to win, that's what it was all about."
According to Mayfield, the Sooners played a far more physical style than people may expect.
"We were much more focused on running the ball first," Mayfield said.
"If we didn't establish the line of scrimmage, first and foremost, and establish the tone with physicality, then we weren't going to have a good game. You could look at the games where we lost or we struggled, and it was because we didn't run the ball well or we weren't physical enough with blocking on the outside or doing our job. It was focused on being physical."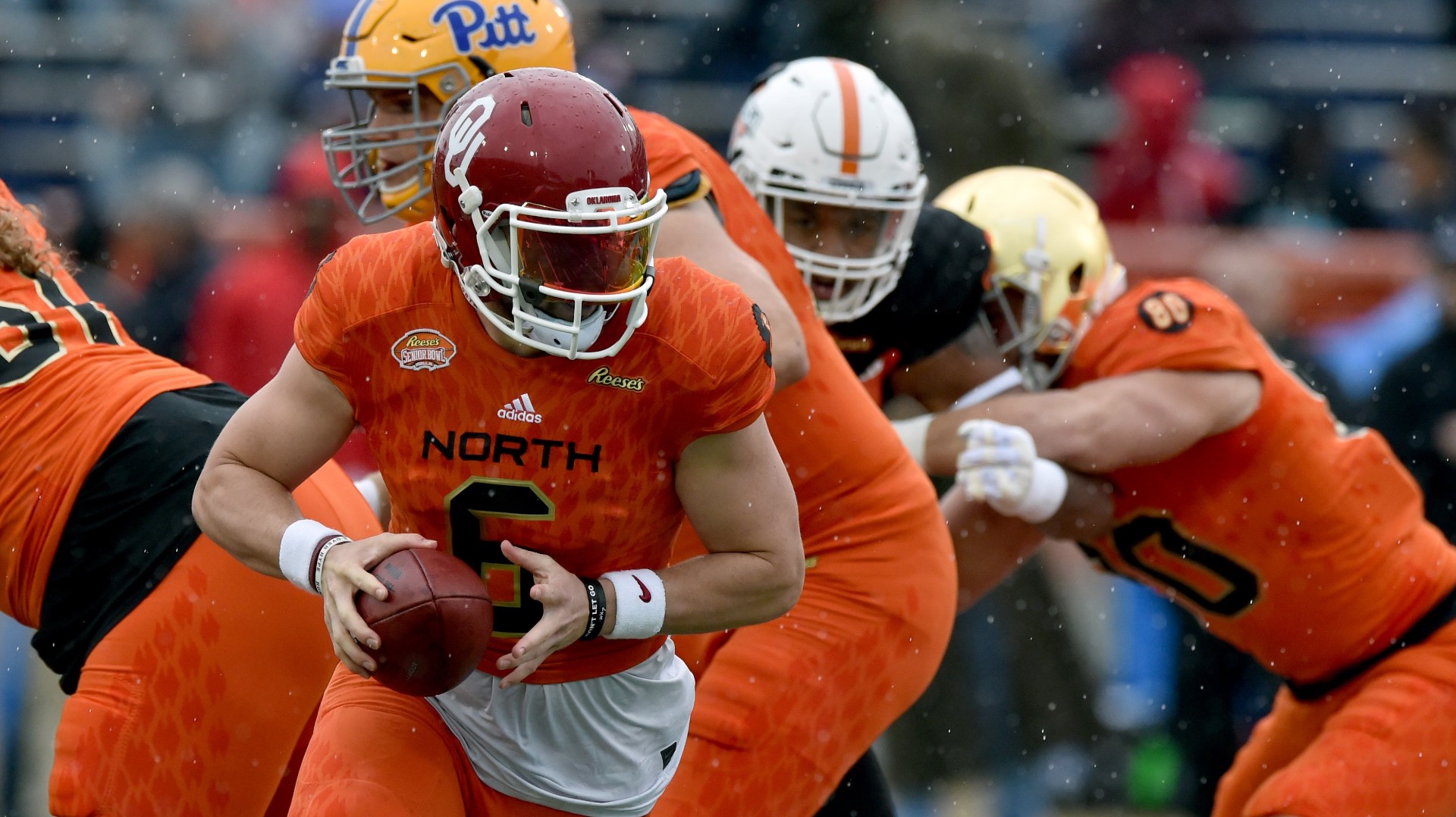 Whether or not Mayfield played in a spread or "air-raid" offense, his productivity caught the attention of the Browns, who after months of analysis, took the quarterback with the No. 1 overall pick in the 2018 NFL Draft.
"I did genuinely want to come here," Mayfield said.
"This is a franchise that traditionally, is great. They have a great history, and these fans deserve a team that has success, so you want to be the guy to lead that. That's just human nature. You want to be that person. For me, being as competitive as I am, the bigger the challenge, the better for me."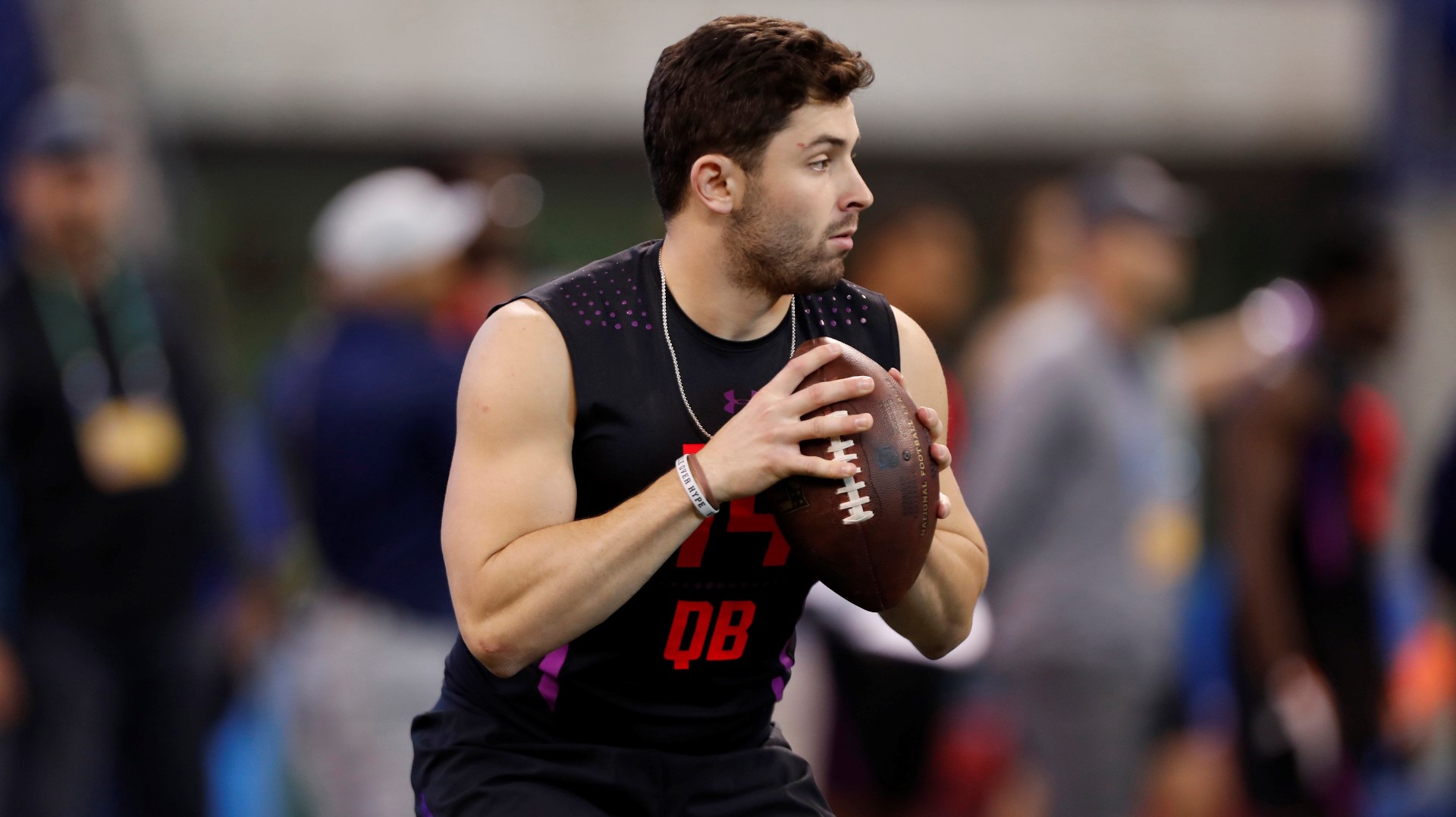 The 6-foot-1, 215-pound Mayfield put together a Heisman Trophy-winning campaign when he completed 285 of his 404 throws (70.5 percent) for 4,627 yards and 43 touchdowns against six interceptions in 2017 to cap off a four-year career that started at Texas Tech University.
During his three years at Oklahoma and one season with the Texas Tech Red Raiders, Mayfield completed 1,026 of his 1,497 attempts (68.5 percent) for 14,607 yards and 131 touchdowns against only 30 interceptions.
"The game of football is the same," Mayfield said. "It's just matter of terminology, language and how they teach it. You're not going to find one guy that's reinventing the wheel, but you're going to find guys that focus on certain things and are really good at it.
"When we talked about our offense compared to what we want to do here, it's about playing to your strength, talking about why we did certain things with our personnel, with mismatches, getting up there and just letting them know that I am capable of running an offense."