CLEVELAND — Cleveland Browns quarterback Baker Mayfield is not one to hide his feelings or shy away from letting be known his opinions, and that includes blasting opposing teams, players, coaches, and now, fans.
In an interview with ESPN's Mina Kimes, Mayfield blasted New York Giants fans for their lack of support of his new Browns teammate, multi-time Pro Bowl wide receiver Odell Beckham Jr.
"He's here to work, and he wants to be surrounded by people who love him and support him and allow him to be himself," Mayfield said. "He's here to play in front of fans who actually care, who will actually show up to every game and pack the stadium and love him for who he is."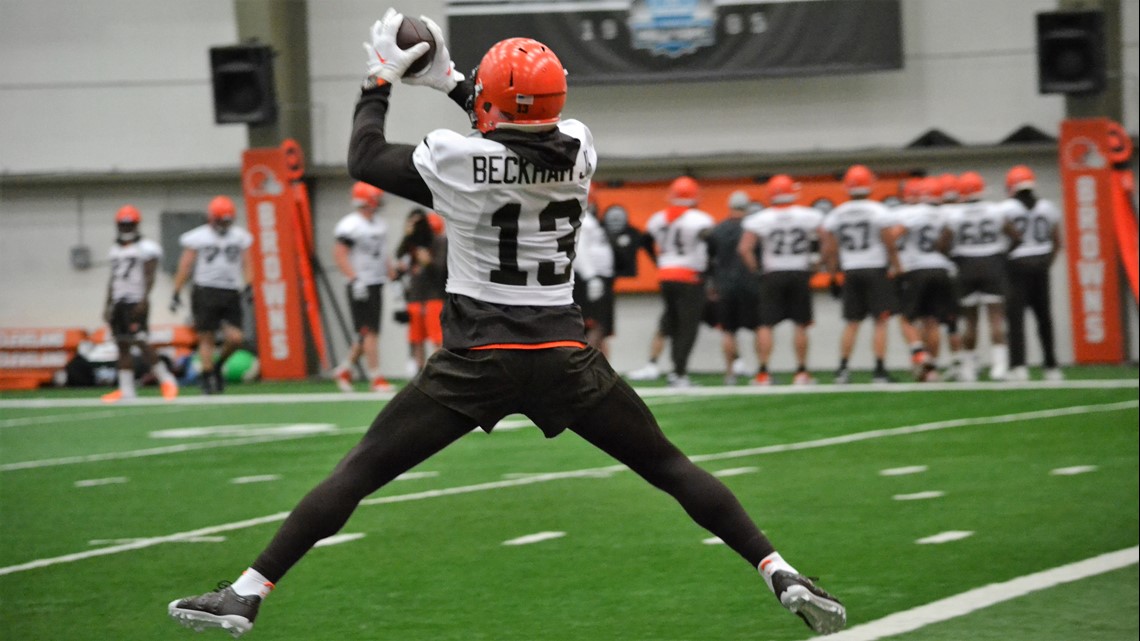 Since his arrival at Browns team headquarters in Berea on April 1, Beckham Jr. has been welcomed with open arms by teammates, management and coaches alike, even when he was sporadic in his attendance during the voluntary portion of the offseason program.
Over 59 regular-season games, including 56 starts, in his five years with the Giants, Beckham Jr. turned 622 targets into 390 receptions for 5,476 yards and 44 touchdowns. Beckham Jr. averaged 92.8 yards per game, including a league-best 108.8 during the 2014 season.
A three-time Pro Bowler, Beckham Jr. has four 1,000-yard and three double-digit touchdown seasons on his resume since being selected with a first-round pick in the 2014 NFL Draft out of Louisiana State University.
Last season, Beckham Jr. turned in a 77-catch, 1,052-yard, six-touchdown effort for the Giants.
"His skill set, I wouldn't say is unmatched, but it's close," Browns coach Freddie Kitchens said during a press conference to kick off the start of the offseason program in April. "Players strive to be on a good team."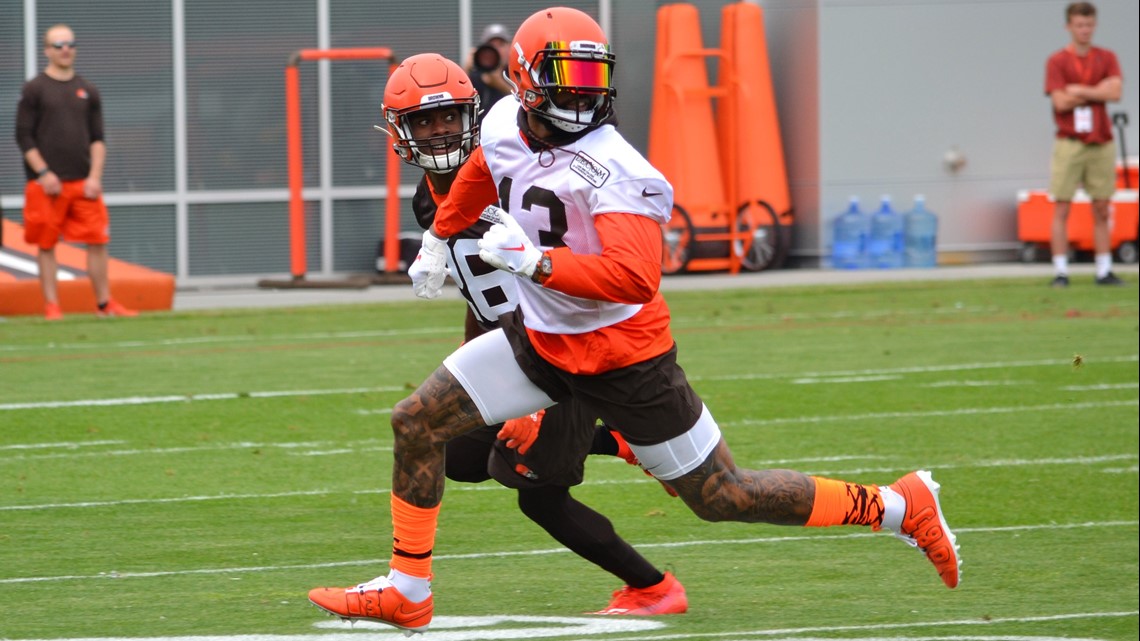 Browns wide receiver Jarvis Landry was one of the happiest people in the organization when the team acquired Beckham Jr. in a trade with the Giants back in March, as the two standout pass-catchers were close friends at LSU.
Although Landry was not on the field with Beckham Jr. during the mandatory minicamp because of an undisclosed injury, he was happy to be in huddles and meetings with his longtime friend.
"The relationship has always been there and he's been communicating back and forth with myself, coaches, Baker, so the communication part is definitely there, and again, it's good to have him back in the building and to have the receiver room feeling as competitive as it is," Landry said during mandatory minicamp last month.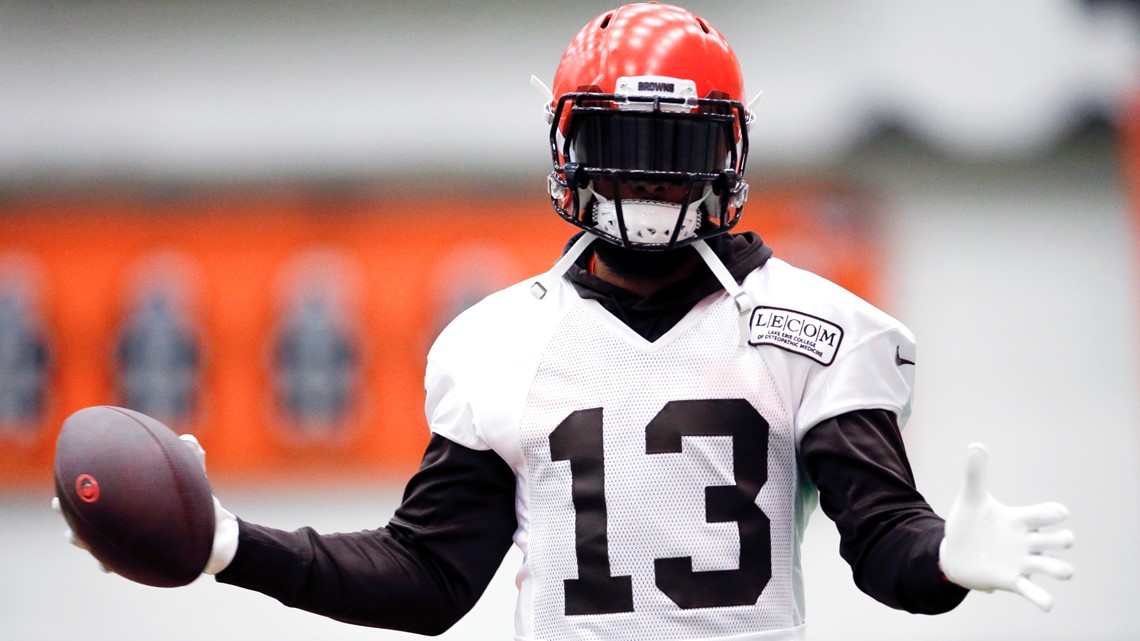 Competition is a key part of the relationship between Landry and Beckham Jr., as each man pushes the other to become better players, often by challenging each other through practices. Landry expects for that competition to continue during training camp as well as the 2019 regular season.
"It's just holding each other accountable," Landry said. "When we were at LSU, we went through days understanding we weren't having the better day of practice and, individually and as a group, that competition level, that became the standard, that became the bar.
"One of us dropped the ball at practice, the other one made sure we didn't drop a ball. That was the friendly brotherhood competition that made us who we are. It challenged us and he's going to challenge every guy in that room, not just me and vice versa. I'm excited about it. I'm excited to have it here. I can't wait until things get really going."