BEREA, Ohio -- Since the Cleveland Browns dismissed coach Hue Jackson and offensive coordinator Todd Haley on Monday, October 29, there has been no shortage of speculation on who will be the team's next full-time head coach.
University of Oklahoma coach Lincoln Riley has been one name bantered about because of his connection to quarterback Baker Mayfield, and the Browns' No. 1 overall pick in the 2018 NFL Draft is confident that should his former coach make the jump to the NFL level, he will find success.
"Lincoln's been ready," Mayfield said following Wednesday's practice. "It's just who he is and how he coaches and the respect level he's had from all of his players, how detailed he is. Yeah, he's ready, but that's his decision, and you know what, he's got something special there, so I don't think anybody is going to blame him if he stays there for the next 20 years."
In two years at the helm of the Oklahoma Sooners, Riley has compiled a 24-3 record (.889 winning percentage) with two Big 12 Championship Game victories and a pair of selections to the College Football Playoffs.
Riley was 12-2 during his first season with the Sooners (2017) and is 12-1 heading into their Orange Bowl semifinal matchup against the No. 1 team in the country, the undefeated Alabama Crimson Tide.
"You have to have that same standard that you live to be the same person each day, and that's what the great ones do and that's what Urban (Meyer) did consistently for a long time and that's what Lincoln does right now," Mayfield said.
"On top of that, they're family men and they have families they have to raise, and to me, that's the most important part is to be the example to the guys that are in that program, to watch them and to learn from that, so there's a lot of things they have to do. To find that healthy balance with family and football, and obviously, having success, it's hard to do, but once they have that standard set, everybody believes in it and kind of just fall in line. All these programs that have been successful for a long time, it's why they're able to do that."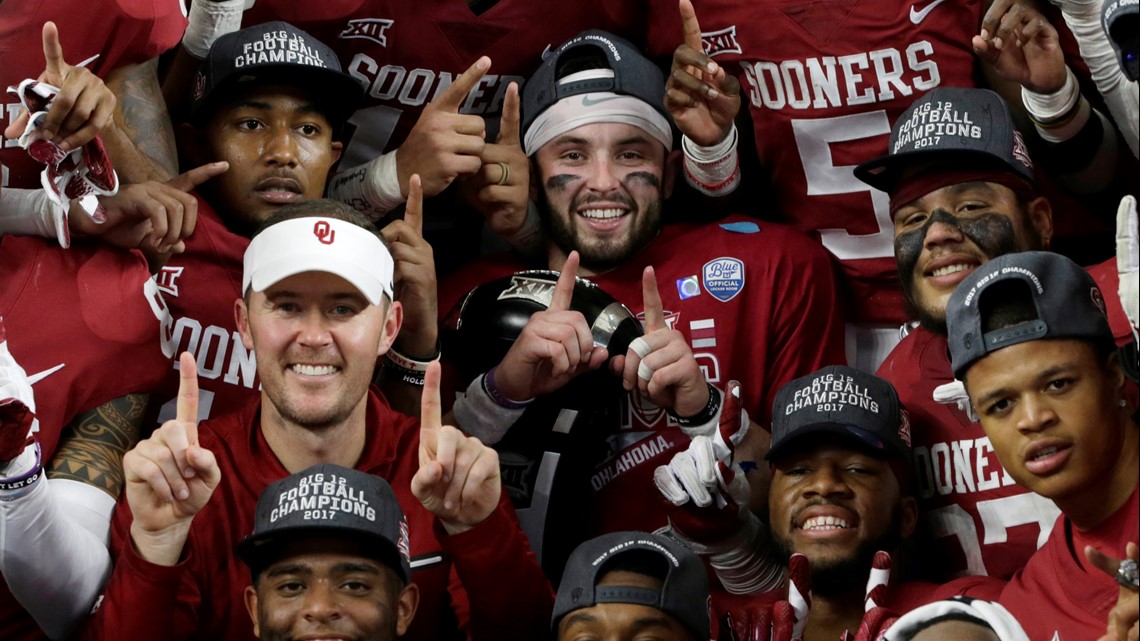 Unwilling to say whether or not he wants Riley to become the Browns' next head coach, Mayfield believes Riley would be one of the few coaches to turn a successful college career into great things at the professional level.
"To me, after being here, it's about respect," Mayfield said. "You get a locker room full of guys that are making a lot of money, obviously, the egos are going to be there. You have to have the respect in guys.
"You have to be able to get the best out of them, even when they're going to get paid regardless. You've got to be able to get the most out of them and demand it, just by respect, and so, when it comes down to it, that's why I would say he's a great coach."