BEREA, Ohio — Baker Mayfield's tenure at Texas Tech University was a short one, as he spent just one season under the guidance of then-coach Kliff Kingsbury before transferring to the University of Oklahoma and becoming a Heisman Trophy winner.
Now more than six years removed from his decision to transfer to Oklahoma, Mayfield is preparing to face the Arizona Cardinals, where Kingsbury serves as the head coach, but the Cleveland Browns' quarterback harbors no ill feelings toward his former coach.
"Guys, it's back in 2013," Mayfield said after Wednesday's practice at team headquarters in Berea. "It's six years ago. I mean, we're not going to re-dig issues back then. I think it worked out for them. They got Pat Mahomes, and I think he's doing fine now."
In eight games for Texas Tech during his freshman season, Mayfield completed 218 of his 340 attempts (64.1 percent) for 2,315 yards and 12 touchdowns against nine interceptions, but the program and player were headed in different directions, especially with the arrival of Patrick Mahomes in the 2014 recruiting class.
Following the issues at Texas Tech, the 6-foot-1, 215-pound Mayfield put together a Heisman Trophy-winning campaign in 2017 where he completed 285 of his 404 throws (70.5 percent) for 4,627 yards and 43 touchdowns against six interceptions to cap off a four-year college career.
During his three years at Oklahoma and one season with the Texas Tech Red Raiders, Mayfield completed 1,026 of his 1,497 attempts (68.5 percent) for 14,607 yards and 131 touchdowns against 30 interceptions.
"It was a long time ago, and we've talked since," Mayfield said. "I've played against him a few times since, and so, it's exactly that. We're in a good place. Obviously, he's trying to beat me this week. I'm trying to beat him. On top of that, Kyler (Murray) being involved, it makes for a fun one for us."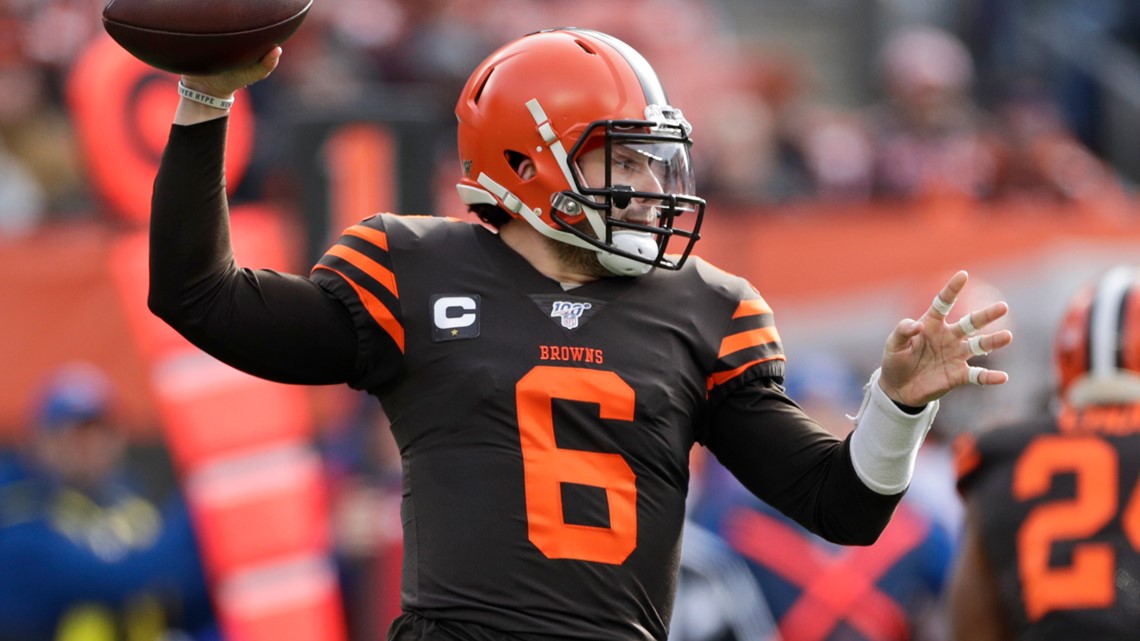 In a conference call with the Cleveland media Wednesday, Kingsbury expressed regret over how the situation with Mayfield happened. Likewise, Mayfield felt similarly about his role in the miscommunication that led to his transfer.
"Those are conversations that we've had," Mayfield said. "We've both acknowledged that an 18-year-old Baker wasn't the 'all knowing' that he thought he was, and just having a conversation goes a long way.
"Passage of time, conversation, I think all of the above. It's in the past. What happened, happened and we move forward."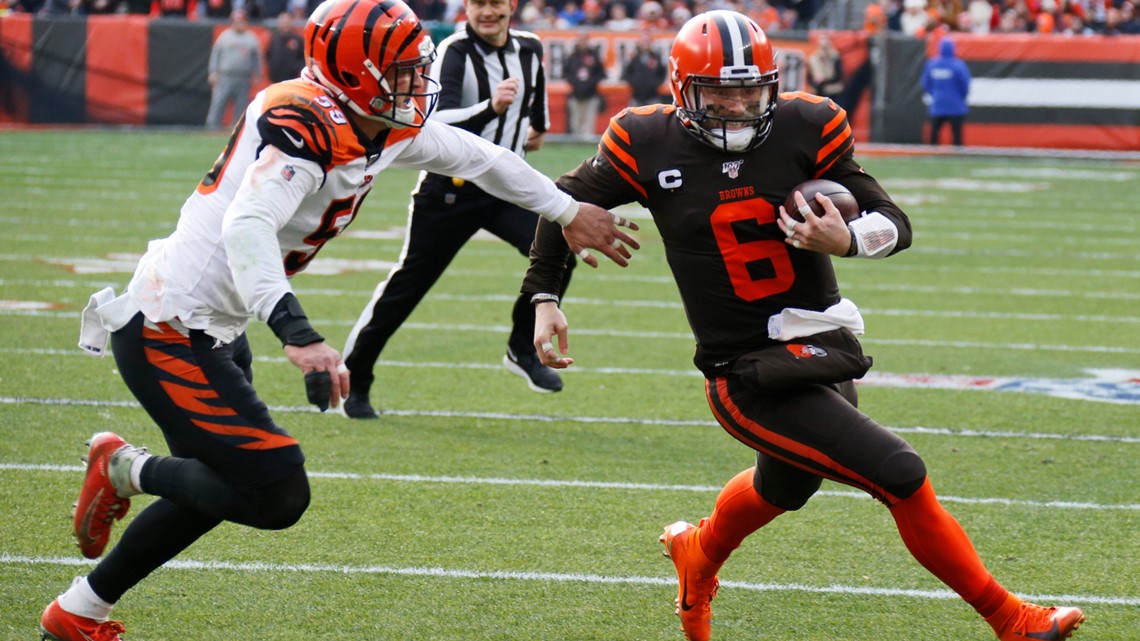 Kingsbury's tenure at Texas Tech came to an abrupt end when he was not retained as the head coach following the 2018 season. Kingsbury chose to become USC's offensive coordinator, but when school officials blocked requests for NFL teams to interview him, he resigned.
Despite the turmoil, Kingsbury was hired by the Cardinals during the offseason, and Mayfield is not surprised that he found his way to an NFL sideline.
"People are always going to have their opinions on what works and what doesn't, but Kliff was successful in college when he played," Mayfield said. "He went to the NFL, had a little career and got back into coaching because he's a brilliant offensive mind.
"Players love playing for him, I know that just from personal experience, obviously. Then, they adapt to what he does."