BEREA, Ohio — Cleveland Browns quarterback Baker Mayfield has played in just 14 regular-season games in the NFL, but the second-year signal-caller has inspired a passionate legion of fans, who have paid tribute to him in various ways.
The latest tribute came in large form, as local artist Jason Tetlak created an "I woke up feeling dangerous" mural on the side of a shipping crate at Voinovich Park near "The Home of the Browns," FirstEnergy Stadium, along the shores of Lake Erie.
"If you put some of the 3-D glasses on, it says my name on the back," Mayfield said of the mural following Wednesday's training-camp practice at team headquarters in Berea.
Mayfield created a frenzy with the "feeling dangerous" quote after he led the Browns to a 28-16 victory over the Atlanta Falcons in front of the home fans on November 11, 2018, and the catchphrase was an instant success about Cleveland's football faithful.
From various t-shirts, including one that was sold at FirstEnergy Stadium's team shop in the spring, to the mural, Mayfield's famous words have become a rallying cry for Browns fans and the City of Cleveland as a whole.
Mayfield broke the NFL rookie record with his 27th touchdown throw of the season with 3:24 to play in regulation of a 26-24 loss to the Baltimore Ravens in an AFC North Division clash at M&T Bank Stadium in Baltimore on December 30.
Mayfield's pass to receiver Antonio Callaway broke a first-place tie with Russell Wilson (Seattle Seahawks) and Peyton Manning (Indianapolis Colts) for the most touchdowns thrown by a rookie quarterback in the NFL.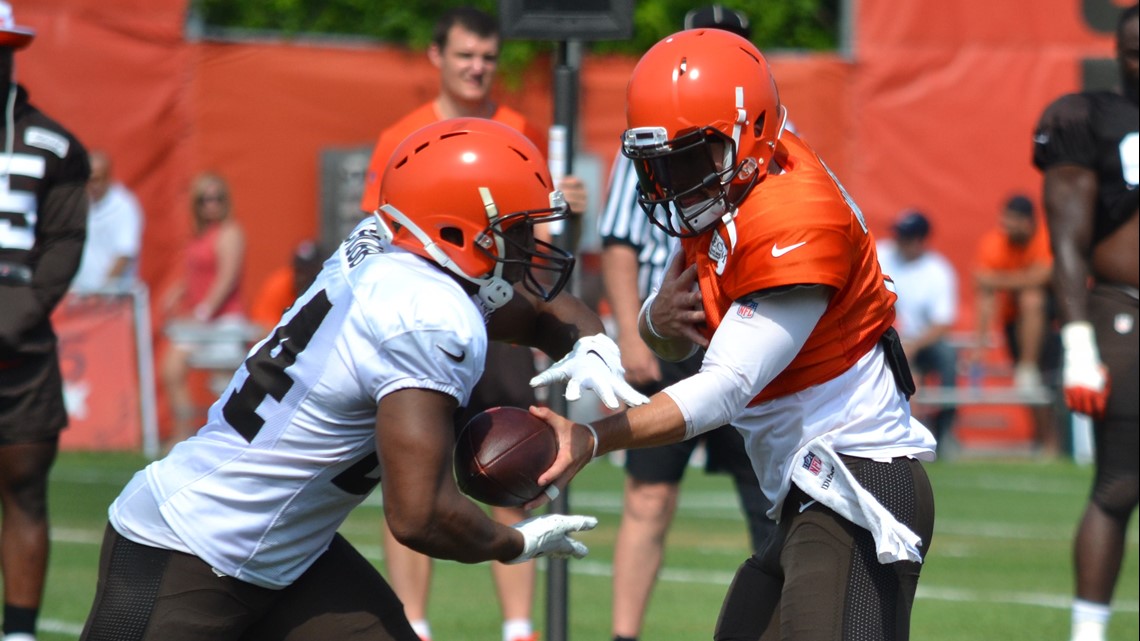 After taking over the first-team offense in the second quarter of a Week 3 win over the New York Jets, Mayfield completed 310 of his 486 attempts (63.8 percent) for 3,725 yards and 27 touchdowns against 14 interceptions.
Under the direction of new Browns coach Freddie Kitchens, the interim offensive coordinator for the second half of the 2018 season, Mayfield completed 180 of his 263 attempts (68.4 percent) for 2,254 yards and 19 touchdowns against eight interceptions.
Although Mayfield does not get official credit for the victory over the Jets because he came on in relief of an injured Tyrod Taylor, the first-year quarterback guided the Browns to seven wins and the greatest single-year turnaround in franchise history.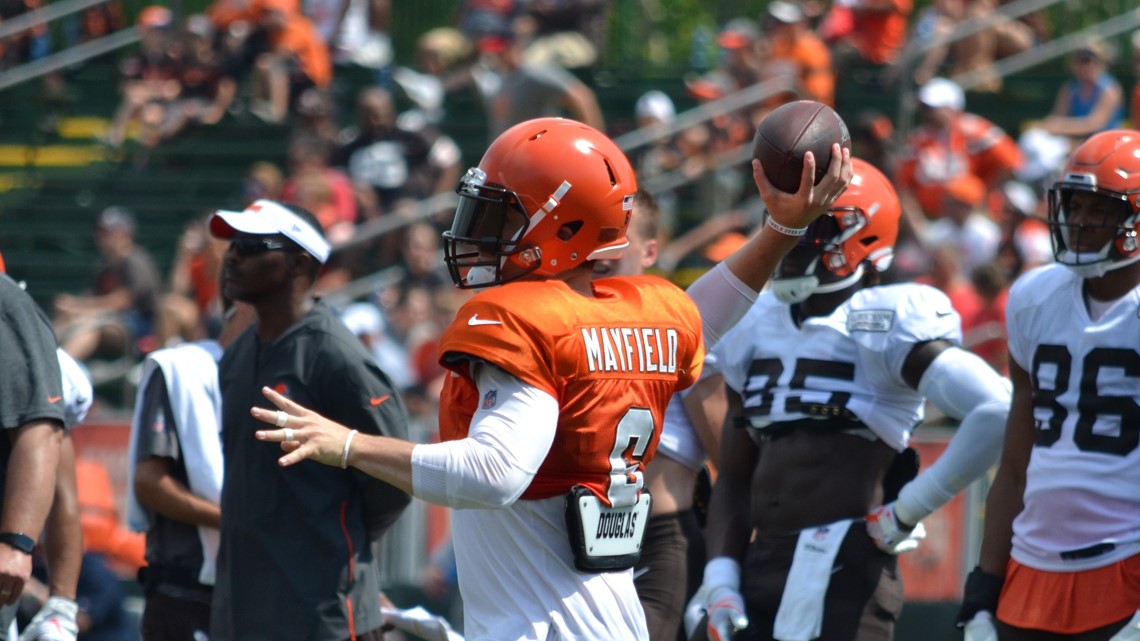 While Mayfield had a successful debut season in the NFL, he remains committed to helping the Browns win games and pursue championships rather than letting the fans' fervor distract from the goal of winning multiple Super Bowl titles.
"You've got to raise your expectations within the building," Mayfield said. "Nothing outside matters, and it's just realizing the standard we need to set every day. That's why we brought in guys like Odell (Beckham Jr.) and some of the other pieces. They know they need to win. They know what it takes, and we need to stress that."