BEREA, Ohio -- Never count out the man willing to fight for what he wants.
A devastating knee injury and a successful teammate who plays the exact same position could have doomed Nick Chubb's career at the University of Georgia, but instead of transferring to a smaller school, he persevered and helped lead the Bulldogs to the College Football Playoff National Championship Game just two years later.
The Cleveland Browns took notice of the perseverance and productivity, and selected Chubb with the No. 35 overall pick in the 2018 NFL Draft.
"I ended up tearing everything in my left knee besides my ACL," Chubb said in a conference call with the Cleveland media. "Definitely a lot went into it, definitely a lot of tough times. This was hard.
"I have been through a lot, a lot of adversity. That is how it has been my entire life. With what happened with my knee, I had to fight back and push myself to get back to where I was… Thankfully, everything worked out for me."
PHOTOS: Cleveland Browns impressed by RB Nick Chubb perseverance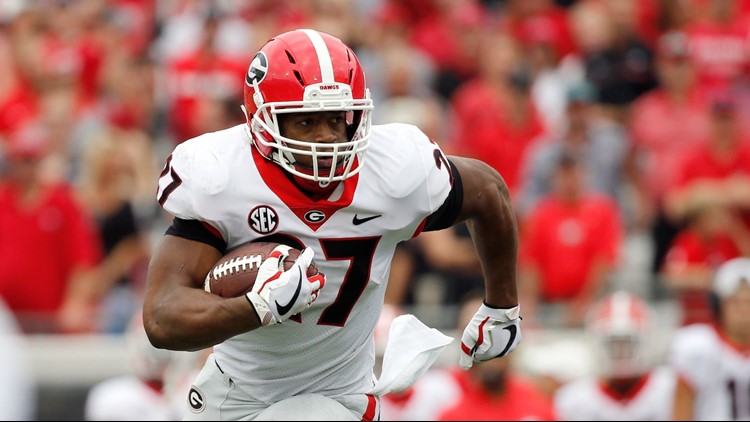 Despite sharing carries with Sony Michel, who was selected by the New England Patriots late in the first round of the 2018 NFL Draft, the 5-foot-10, 225-pound Chubb rushed for 4,769 yards and 44 touchdowns on 758 carries for the Bulldogs.
A native of Cedartown, Georgia, Chubb eclipsed the 200-carry and 1,000-yard marks in three of his four seasons "between the hedges," and helped the Bulldogs reach the 2018 College Football Playoff National Championship Game despite having a freshman quarterback at the helm of the offense.
Chubb overcame the serious knee injury during his sophomore season to run for at least 1,100 yards in each of his final two years at Georgia.
"The year right after in the 2016 season, I just did not feel like myself," Chubb said.
"I was able to move around a little bit and just run, but I just felt like it was not right, even though I was back. Last season, I could tell that it was not what I thought it was. Last season, getting back to where I was, I am feeling 10 times better. At this point, things are feeling really good."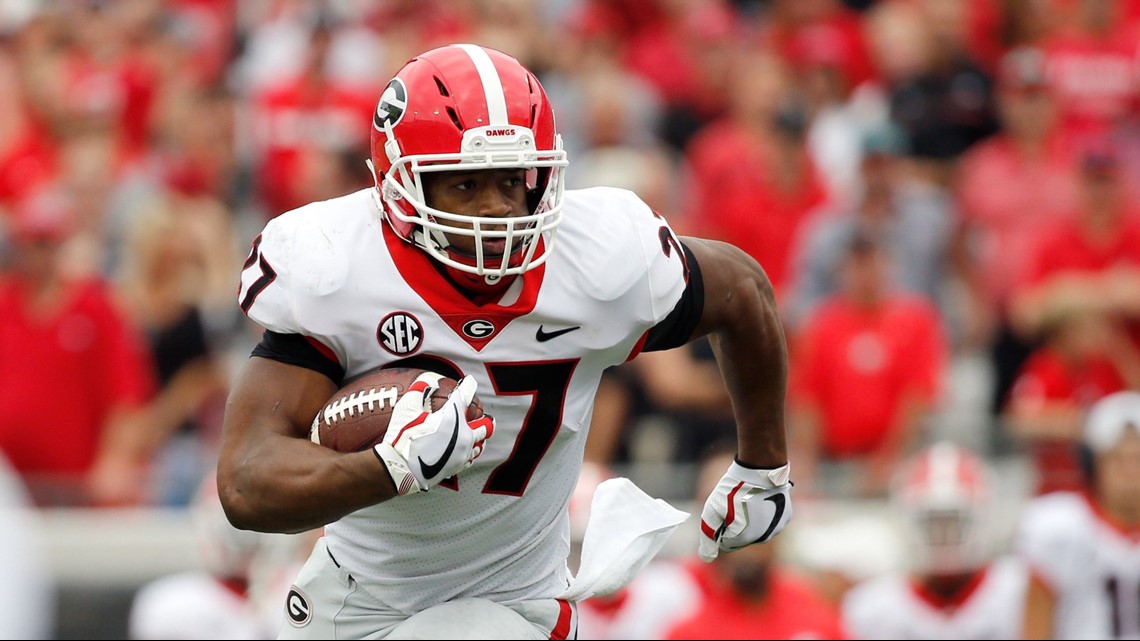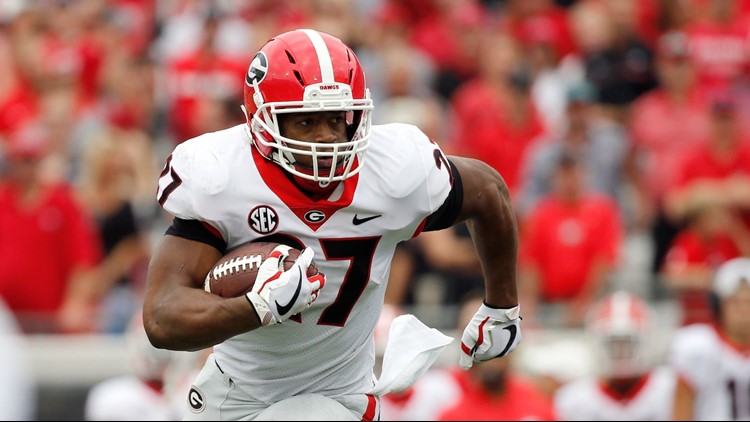 Given the fact that the Browns have offensive coordinator Todd Haley in the fold, Chubb is looking forward to what can happen in the 2018 season.
"Very excited," Chubb said. "Obviously, he likes to run the ball. What I do best is run the football. I can't wait to get into the system and get comfortable with everything and get to playing some ball under him."