Graziano's ESPN colleague, Jeremy Fowler, agreed, also giving Cleveland a 'B-plus' for its latest hire.
"Feels pretty safe to say this is a stronger hire than the franchise's past few," wrote Fowler. "He will put the Browns in position to win games. But many really good people before Stefanski have been swallowed up by the uneasiness in Cleveland. It seems like he has the right disposition to handle it, but nobody knows that yet. And the Vikings' offense, though solid for much of the year, had enough curious performances to knock Stefanski's résumé a bit."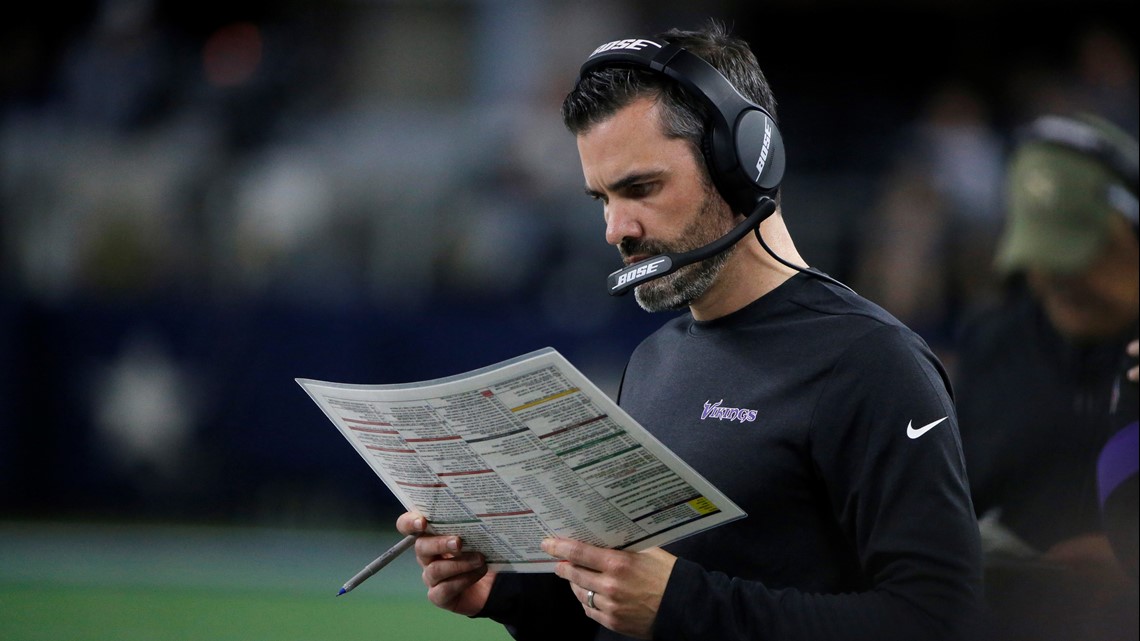 Meanwhile, Joe Giglio of NJ.com went a little lower, handing the Browns a "B" for the Stefanski hiring.
"Don't laugh at this hire. Stefanski is the smartest head coaching hire by Cleveland since the old Browns introduced Bill Belichick in the early 90s," Giglio wrote. "Stefanski is bright, tough and sees the big picture of today's game and where it's going. His offense will use Nick Chubb's stardom to get the most out of Baker Mayfield."
WalterFootball.com, however, was much more pessimistic, pointing to Stefanski's play-calling tendencies as justification for its "D" grade.
"The Browns reportedly were eyeing Robert Saleh and Kevin 'Run, Run, Pass' Stefanski as two of their final head-coaching candidates. The two squared off in the divisional round of the playoffs, and Saleh coached circles around Stefanski. You'd think that after that performance, Cleveland would favor Saleh to be their head coach. Of course, this is why the Browns are the Browns," the website wrote.
"Stefanski did a rather unimpressive job in Minnesota. His run-run-pass play-calling was predictable, and he struggled to get the most out of all the talented players on his offense. Only Dalvin Cook lived up to expectations in 2019. Adam Thielen and Stefon Diggs, conversely, were frequently frustrated with their roles."
What letter grade would you give the Browns for their hiring of Stefanski? Let us know on Twitter or Facebook and we'll share the best results.