BEREA, Ohio -- The Cleveland Browns got an early start on the formation of their 53-man roster ahead of Saturday's 4 p.m. deadline.
The Browns announced seven roster moves after Tuesday's practice, including the signing of offensive lineman Earl Watford, as well as the release of six players. The Browns parted ways with offensive linemen Geoff Gray and Kevin Bowen, wide receiver Evan Berry, defensive lineman Marcell Frazier, kicker Ross Martin and released tight end Julian Allen from injured reserve.
The 6-foot-3, 300-pound Watford is in his fifth NFL season out of James Madison University.
A fourth-round pick of Arizona in the 2014 NFL Draft, Watford played in 43 games with 21 starts for the Cardinals, including nine last season where he played at both left and right guard. The Philadelphia, Pennsylvania native was released by the Chicago Bears' roster on Sunday.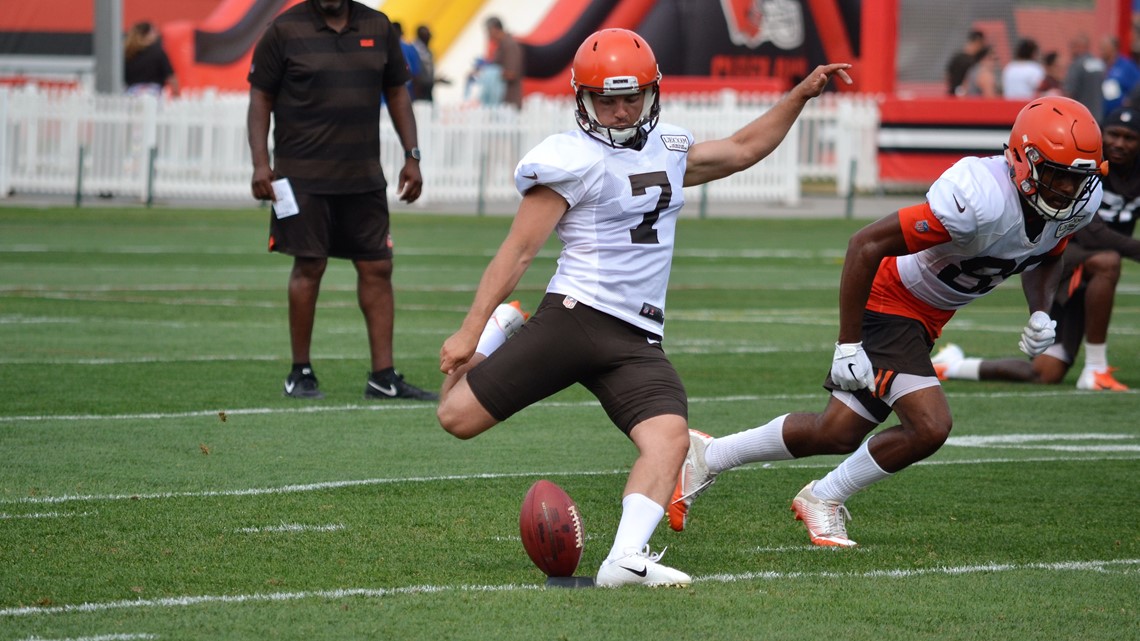 By releasing Martin, the Browns are sticking by second-year kicker Zane Gonzalez despite his struggles as a rookie in 2017.
The Browns wanted to improve their special-teams play heading into the 2017 season after enduring several missed field goals from former Pro Bowl kicker Cody Parkey in 2016, and in order to do so, they Browns selected Gonzalez, a standout at Arizona State University, with the 224th pick in the 2017 NFL Draft.
In four years with the Sun Devils, Gonzalez converted an NCAA Football Bowl Subdivision record 96 of his 116 career field goal attempts (82.75 percent) and 204 of his 209 extra-point tries (97.6 percent) on the way to 492 points.
However, in his first season with the Browns, Gonzalez missed two field goals between 30 and 39 yards, another two between 40 and 49 and one from over 50. Additionally, Gonzalez missed a point-after-touchdown.
For the season, Gonzalez converted 15 of his 20 field goals (75 percent) and 25 of his 26 PAT attempts.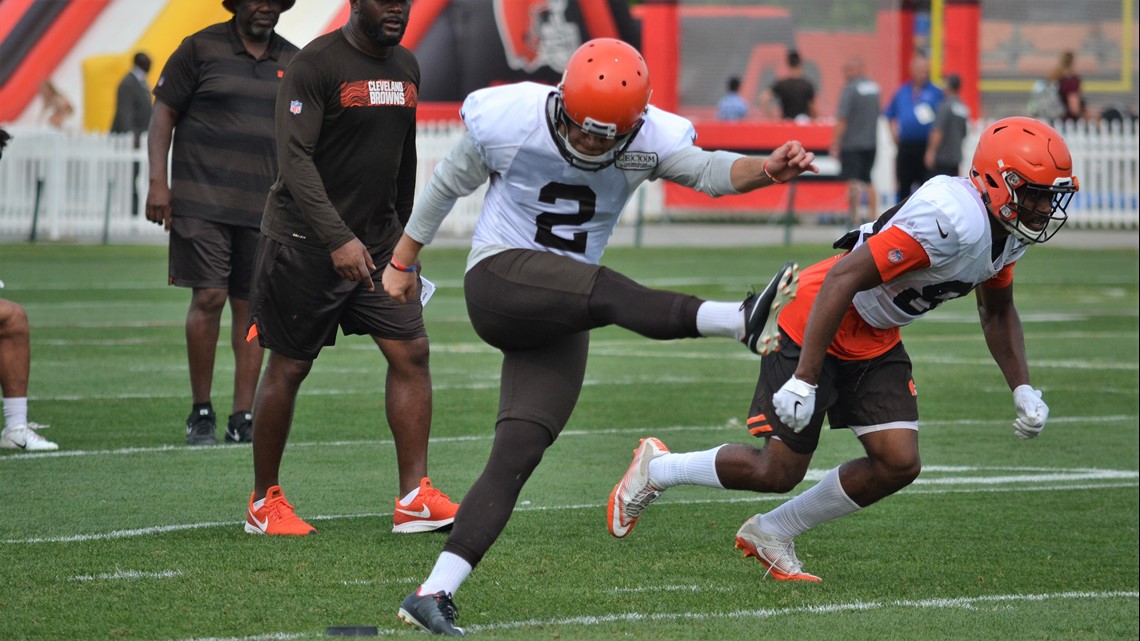 Despite recent struggles in practice, Gonzalez has converted all four of his kicks in the preseason, including a 54-yard field goal that helped the Browns earn a 5-0 win over the Philadelphia Eagles at FirstEnergy Stadium last Thursday night.
"The game, obviously, says it all," Browns coach Hue Jackson said following Sunday's practice. "Obviously, practice leads to the game. I would like to see them make them in practice and for sure want to see them make them in the game. Our team needs that and depends on it."