On Tuesday, Garrett was focused on another of his passions, art.
Garrett was at Playhouse Square to help dedicate a new #VoicesofCLE mural that he commissioned from artist Lauren Pearce. The mural, which is located on the side of the United Way of Greater Cleveland building, is a depiction of Garrett's grandmother and himself as a young boy.
"I don't think there's a better spot to put up someone significant to me than a spot like this," Garrett told the "Voice of the Browns" and 3News sports anchor Jim Donovan in a one-on-one interview. "Everyone should be able to see it and view it and take it all in."
What did Garrett think when he first saw the mural?
"I thought it was amazing," the All-Pro said emotionally. "I thought my dad would love it. I thought back to that day. We live in those moments and I'm happy to be able to give those moments to people in Cleveland."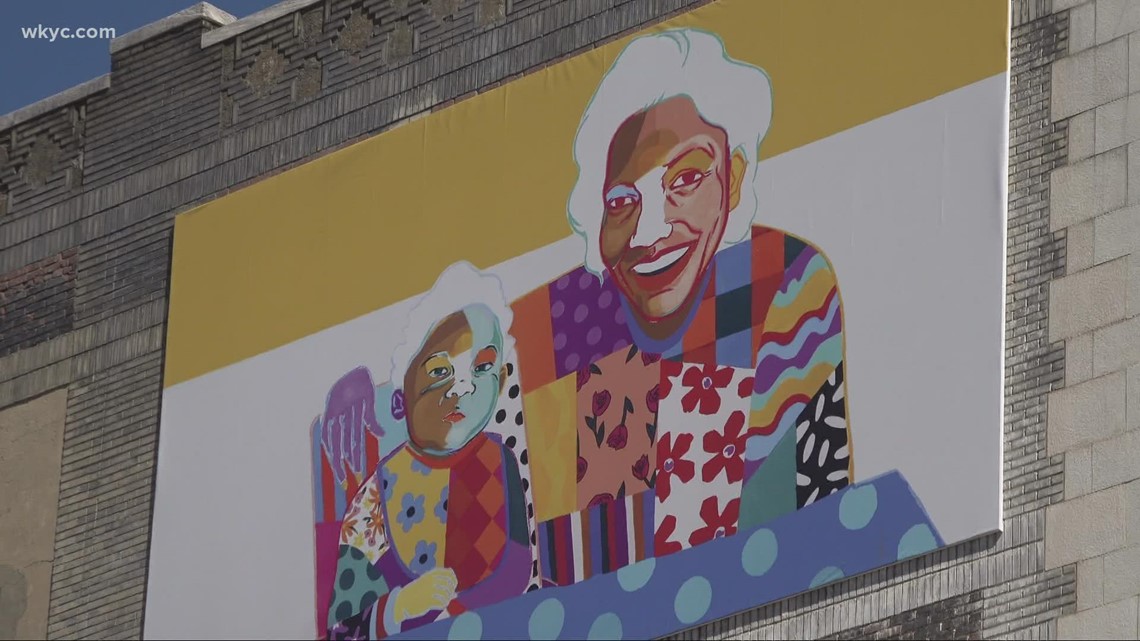 Garrett and Donovan did talk a little football. After he broke the team's single-game sack record, FirstEnergy Stadium broke out in a unison "Myles Garrett" chorus of appreciation.
"I've never had that in my life. I felt the love like never before in this city. It's more than reciprocated. I want to continue to give back to this community, give back on the field and off the field. I just want to keep on making this city proud," Garrett told Donovan.
Following the unveiling of the mural, Garrett and his family received a personal tour of Playhouse Square before he sat down with Jimmy. You can watch the entire interview below.
You can also check out Garrett's day at Playhouse Square in the photo gallery below.
PHOTOS: Browns star Myles Garrett unveils new mural at Playhouse Square, chats with 3News' Jim Donovan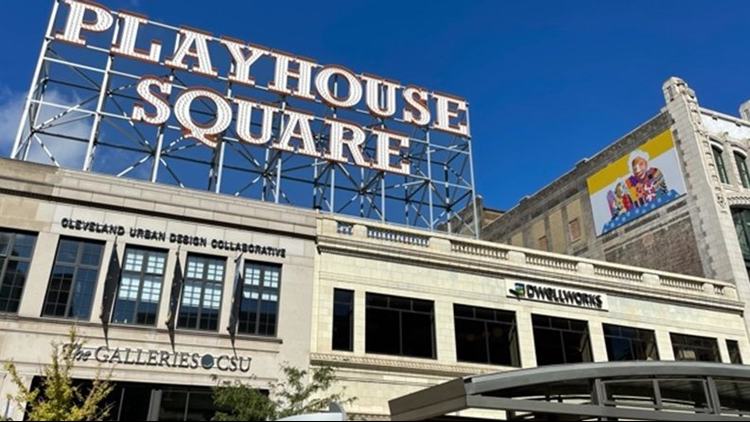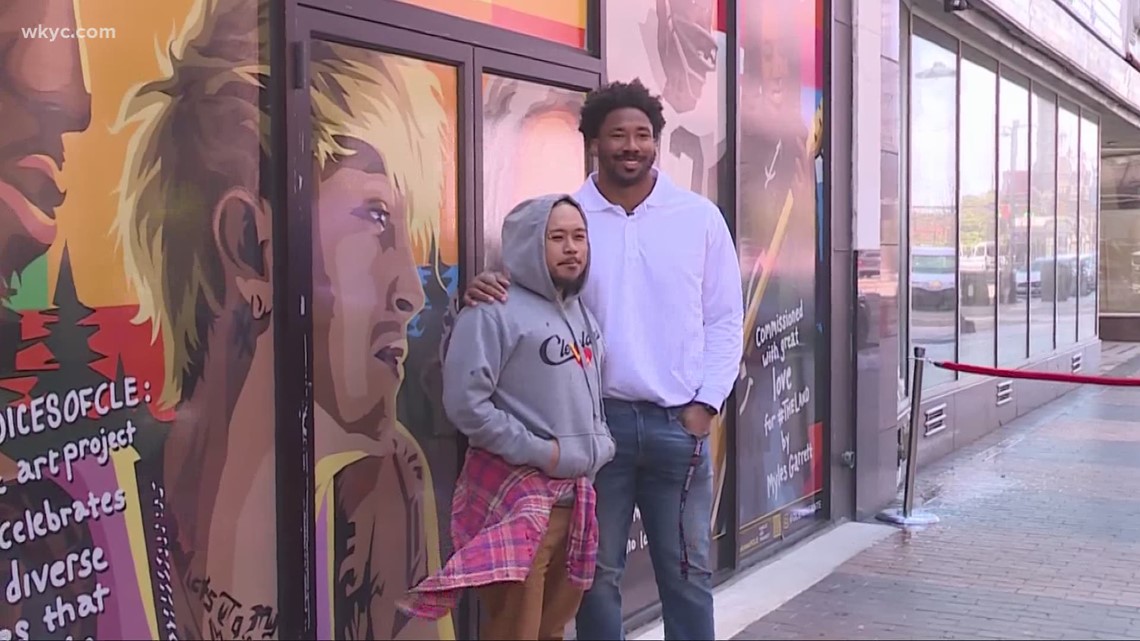 The #VoicesofCLE project from the Downtown Cleveland Alliance is an initiative that calls on local artists, especially of color, to amplify their voices. It provides a platform for "freedom of expression and encourages healing while also sparking conversation and action, here and now, as we unite to move Cleveland forward," according to the DCA.
More Browns/Garrett Coverage: