CLEVELAND — We are only a few months away from the scheduled start of the 2020 NFL season. There are still plenty of question marks due to the ongoing COVID-19 pandemic, including how many fans (if any) will be able to attend games this fall?
With that in mind, the Cleveland Browns have sent out a 23-question survey to their season ticket holders to gauge their comfort level about returning to FirstEnergy Stadium this fall.
"We care deeply about our season ticket members and want to better understand the impact COVID-19 has had on you. Your responses also will help us determine what matters most when you're back in your favorite seats at FirstEnergy Stadium," the Browns wrote to season ticket holders in an email.
Here is a sample of the questions the Browns asked in the survey: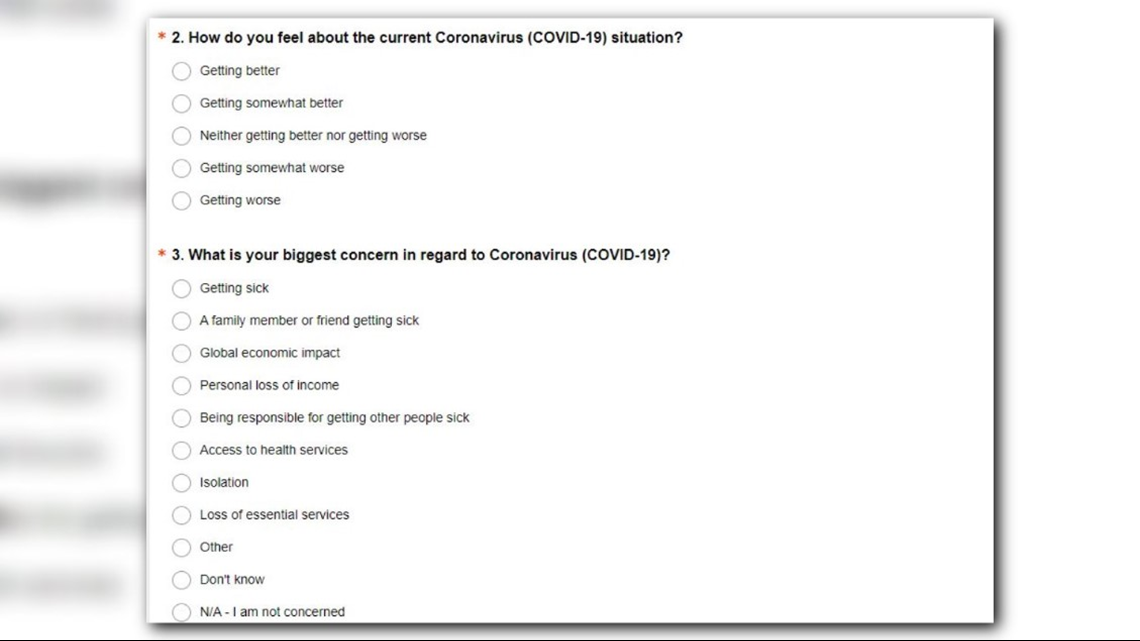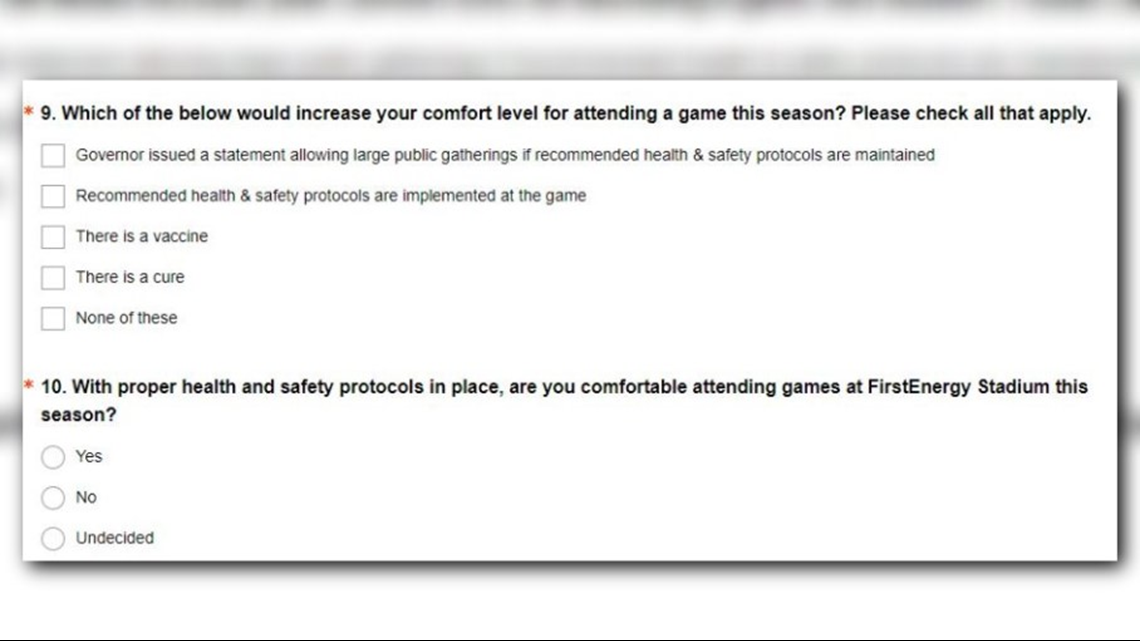 Other questions asked fans about their flexibility about moving seats, what safety precautions fans use when going out to public places, and how willing fans are to potentially wearing a mask at FirstEnergy Stadium.
The Browns say the feedback will be kept confidential and will not be used for individual marketing efforts.