CLEVELAND — Cleveland Browns tight end David Njoku could end his long absence from the playing field in the coming days.
After missing 10 straight games because of a broken wrist suffered in a 23-3 win over the New York Jets at MetLife Stadium in East Rutherford, New Jersey in a Week 2 "Monday Night Football" matchup, Njoku could be activated in time for Sunday's game against the Cincinnati Bengals at FirstEnergy Stadium in Cleveland.
Njoku has been practicing for the last three weeks and is eligible to be activated from injured reserve after being designated for a return.
"He is healthy and ready to go. He is healthy," Browns coach Freddie Kitchens said after Friday's practice at team headquarters in Berea.
"We will see how it goes Saturday and Sunday."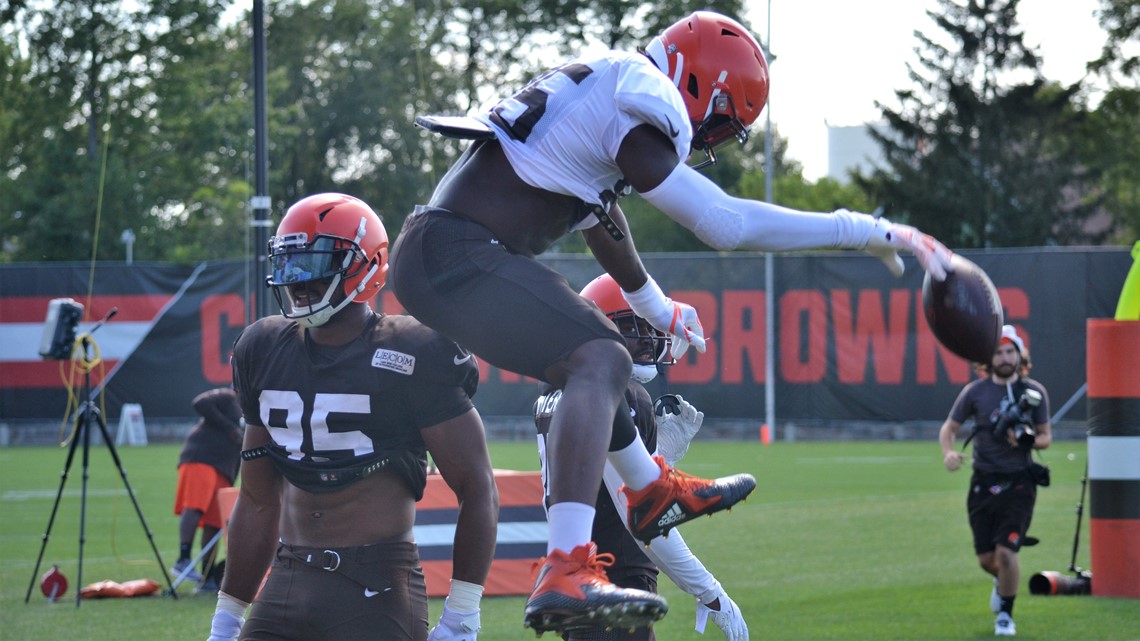 Until now, Njoku has not dealt with major injury concerns in his professional career, as he played in 34 straight games since joining the Browns via a first-round pick in the 2017 NFL Draft out of the University of Miami (Florida).
In two games this season, Njoku has four receptions in seven targets for 37 yards and one touchdown, which came in the Browns' 43-13 loss to the Tennessee Titans in the 2019 regular-season opener at FirstEnergy Stadium in Cleveland on Sunday, September 8.
"Hopeful. More hopeful than expecting," Njoku said. "Once I felt I was ready to play, I was told upstairs and you just have to follow protocol.
"Consistency [with] everything. Obviously, you can catch a ball once, but doing it multiple times and knowing you are capable of doing it is the best thing."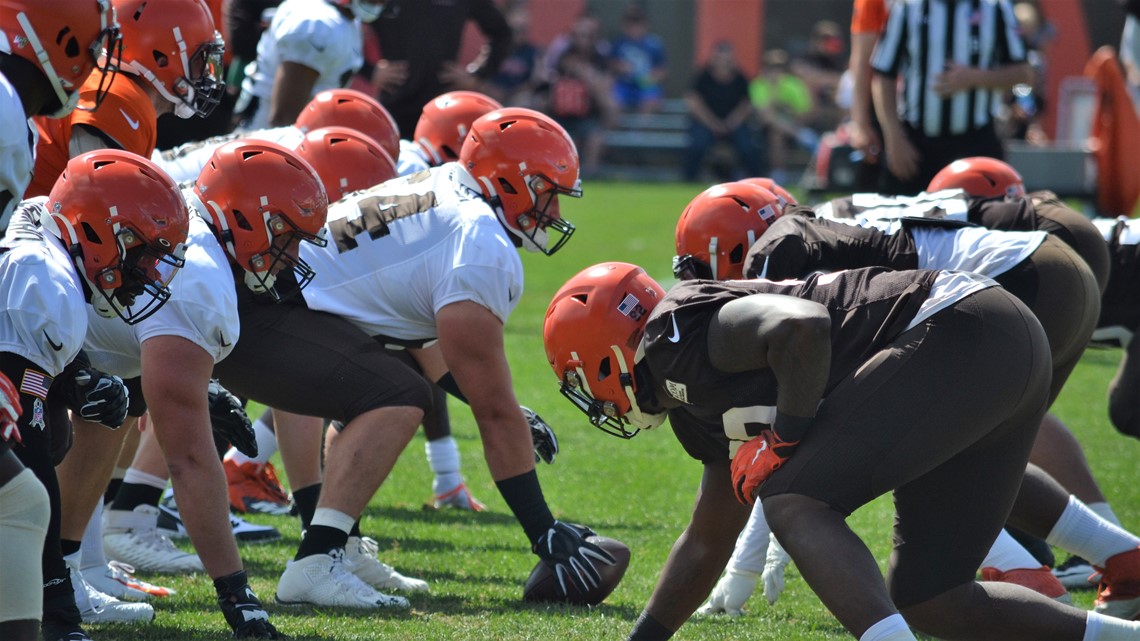 Although the Browns could get Njoku into the lineup for Sunday's game, center JC Tretter (knee), right tackle Chris Hubbard (knee), tight end Demetrius Harris (shoulder) and defensive end Olivier Vernon (knee) were listed as questionable on the injury report after Friday's practice.
Tretter is no stranger to playing in pain, as he did not miss a game despite having to wear a walking boot for much of the second half of the 2018 season because of a high ankle sprain.
"They moved around and did a few more things," Kitchens said of Tretter and Hubbard. "It will be close. We will see how they are Sunday.
"JC is a tough guy mentally and physically, and he did a good job last year. I think probably half the year, he played with that high ankle sprain. I know that if there is any way possible for him to play, he will play, but there is a lot of things that factor into that."
Defensive back Eric Murray (knee surgery) is doubtful for Sunday, while cornerback Robert Jackson is out.