When the Cleveland Browns take the field against the Pittsburgh Steelers on Thursday, they'll be without a player they were counting on to be one of their top offensive weapons.
Hours before kickoff of their Thursday Night Football matchup, the Browns announced they've waived wide receiver Antonio Callaway. According to Ian Rapoport of the NFL Network, Callaway is currently in the process of appealing a 10-game suspension for his second violation of the league's substance-abuse policy.
A fourth-round selection in 2018, Callaway arrived in Cleveland following a troubled college career at Florida. In his rookie season, however, he showed flashes of the dynamic ability that made some consider him a first-round talent as he caught 43 passes for 586 yards and 5 touchdowns.
Entering his second season with the Browns, the 22-year-old Callaway had aspirations of becoming a 1,000-yard receiver with the attention opposing defenses would be forced to pay to Odell Beckham Jr. and Jarvis Landry. His 2019 campaign, however, got off to a rocky start when he was suspended for the first four games of the season due to a violation of the NFL's substance-abuse policy.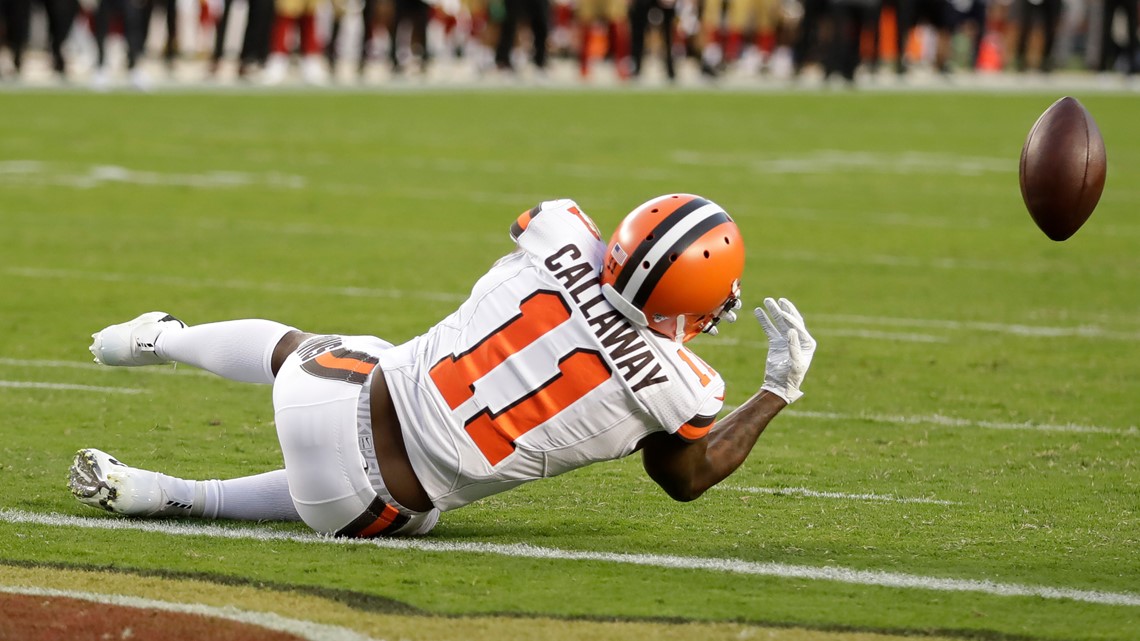 After returning from his suspension, Callaway struggled to find consistency, most memorably dropping a would-be touchdown that wound up becoming an interception in the Browns' October loss to the San Francisco 49ers on Monday Night Football. Callaway was then made a healthy scratch for Cleveland's 19-16 victory over the Buffalo Bills last week after reportedly arriving late to the game.
Earlier this week, Browns head coach Freddie Kitchens insisted Callaway's punishment would be a one-game deal. As it turns out, his Cleveland career is now over.
With their open roster spot, the Browns activated rookie offensive lineman Drew Forbes from injured reserve.