CLEVELAND — Entering the 2019 season, the Cleveland Browns had dreams of making the postseason.
Instead, the Browns are once again focused on the NFL Draft.
With Sunday's 33-23 loss to the Cincinnati Bengals in its regular-season finale dropping its record to 6-10, Cleveland won't just be on the outside looking at the playoffs for the 17th straight season -- it will once again be picking in the top 10 of the draft. Thanks to their own loss coupled with the Denver Broncos' win over Oakland Raiders, the Browns will be picking 10th overall in the 2020 NFL Draft, which will begin in Las Vegas on April 23.
Should Cleveland keep its pick -- it traded last year's No. 17 overall pick to the New York Giants in the Odell Beckham Jr. trade -- it would mark the 10th time in the last 11 years the Browns entered a draft with a top-10 selection. In 2018, Cleveland laid claim to a pair of top-10 picks, which it used to select quarterback Baker Mayfield (No. 1 overall) and cornerback Denzel Ward (No. 4 overall). The Browns have also traded away top-10 picks in the 2016, 2011 and 2009 drafts.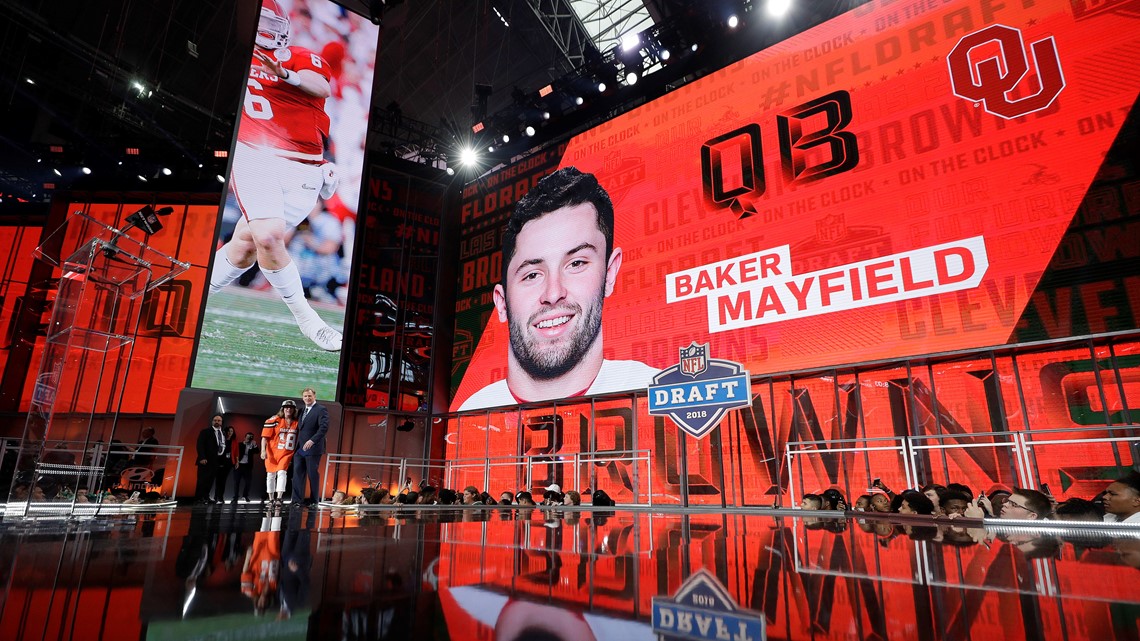 While landing a top 10 pick wasn't the desired result for the Browns this season, picking so early could give Cleveland a better opportunity to fill one of the holes that exist on its roster. In particular, the Browns will likely be looking for help on their offensive line, as well as at linebacker and the safety position.
According to multiple draft analysts including ESPN's Todd McShay and Bleacher Report's Matt Miller, Georgia's Andrew Thomas is considered the top offensive tackle prospect in the 2020 NFL Draft. And thanks to the events of Sunday, Cleveland now has a better shot of landing him than it would have a week ago.