CLEVELAND — The Cleveland Browns will not activate tight end David Njoku from injured reserve in time to play in today's game against the Pittsburgh Steelers at Heinz Field in Pittsburgh.
Njoku has been practicing for two weeks since recovering from surgery to repair a broken wrist suffered in a 23-3 win over the New York Jets at MetLife Stadium in East Rutherford, New Jersey in a Week 2 "Monday Night Football" matchup.
"I'm very impatient," Njoku said after returning to practice last week. "When I want something, I want it right now, and without surgery, it looked like it was making me wait a little bit, and I didn't have time for that.
"The human body's a very interesting thing. No matter what anybody says, it's going to heal the way it heals. With that being said, I was very impatient with waiting and I wanted progress now, so I chose eventually to have the surgery, and it worked out perfectly. It healed amazingly fast, and here I am."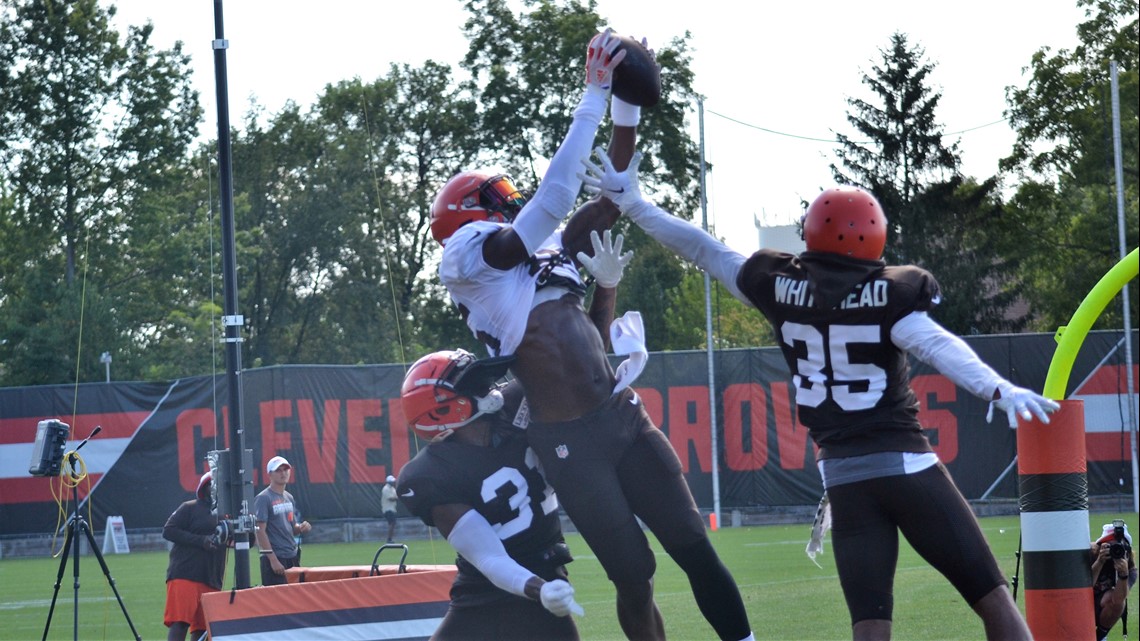 Until now, Njoku has not dealt with major injury concerns in his professional career, as he played in 34 straight games since joining the Browns via a first-round pick in the 2017 NFL Draft out of the University of Miami (Florida).
In two games this season, Njoku has four receptions in seven targets for 37 yards and one touchdown, which came in the Browns' 43-13 loss to the Tennessee Titans in the 2019 regular-season opener at FirstEnergy Stadium in Cleveland on Sunday, September 8.